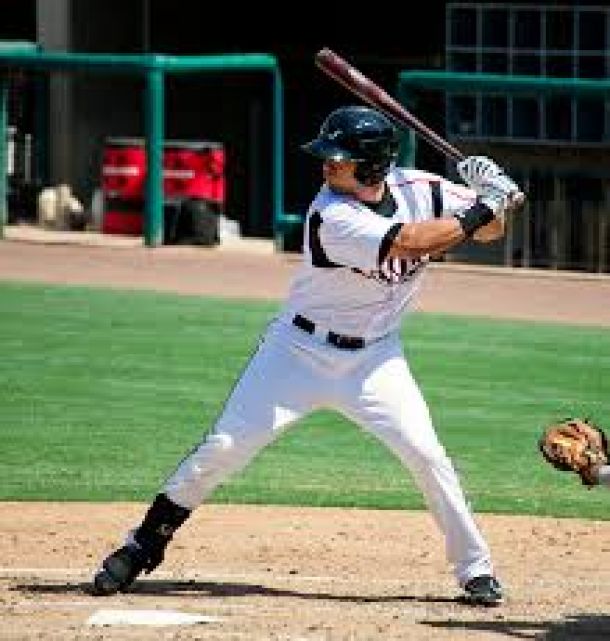 The Lake Elsinore Storm, the Padres Single-A affiliate had a tremendous season. The team lost All-Stars Joe Ross, Hunter Renfroe and Diego Goris to a Double-A promotion, and outfielder Corey Adamson to retirement. Despite all of the changes, the Storm qualified for the California League playoffs, and were rewarded with a matchup against the Inland Empire 66'ers (Angels affiliate).
The Storm got a solid outing from starting pitcher Bryan Rodriguez, but the bullpen could not hold the lead, and the Inland Empire 66'ers defeated the Lake Elsinore Storm, 4-2.
The 66'ers jumped out to a 1-0 lead in the first inning on an RBI double by Angel Rosa, after Rodriguez allowed a two-out walk to Dennis Raben. The next hitter, Cal Towey singled to right. Rosa attempted to score on the play, but was gunned down by Storm right fielder Luis Domoromo.
The first inning blemish was all that Storm starter Bryan Rodriguez. Rodriguez allowed just the one run, on six hits in six innings of work. He struck out three and walked three.
The Storm took the lead in the bottom of the sixth, when they plated a pair of runs. After a leadoff single by Alberth Martinez and a walk to Benji Gonzalez, outfielder Jeremy Baltz tied the game with an RBI single. The go-ahead run scored on an RBI ground out from Dane Phillips.
Powerful young reliever Tayron Guerrero came on to pitch for the Storm in the eighth, but ran into some trouble. Guerrero cracked the Padres Top-20 prospect list this season, and represented San Diego in the Futures All-Star Game. Guerrero did not look like an All-Star on Wednesday evening, as he walked the leadoff hitter. Guerrero then uncorked a wild pitch, allowing the runner to move to second. Inland Empire first baseman socked a booming double to left-center, and the 66'ers took the lead.
Raben delieverd an important insurance run in the ninth, when Storm outfielder Alberth Martinez attempted to make a diving catch, but was unable to make the play. The ball rolled to the wall, and Raben scored on an inside-the-park home run.
The Storm were retired in order, as the 66'ers won game one, 4-2.
The series will shift to San Manuel Stadium tomorrow night. The 66'ers lead the best-of-three series, 1-0.