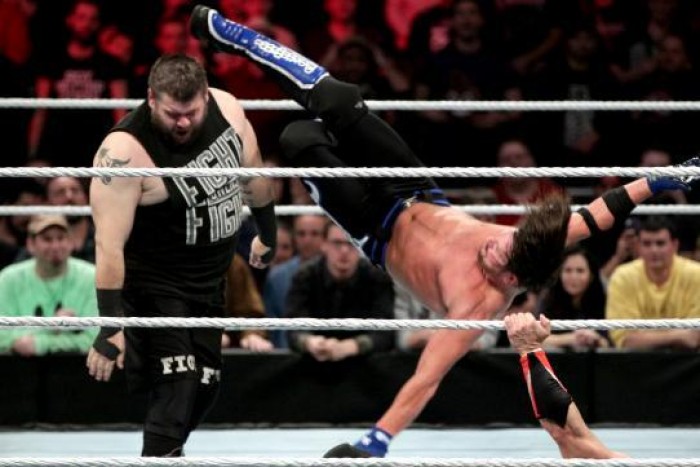 WWE could be planning to pit AJ Styles against Kevin Owens at WrestleMania 32. Styles looked to have finished up his storyline with Chris Jericho at WWE Fast Lane as the pair shook hands after the match. Owens defeated Dolph Ziggler on the same night to defend his Intercontinental Championship.
After Styles' match had ended, Owens sent a tweet taunting him saying: "Hey dweebs…If AJ Styles ever comes anywhere near MY #ICTitle, I'll take him out in less time than it took me to toss him out of the Rumble."
Owens eliminated Styles during the Royal Rumble, which was The Phenomenal One's debut, and shouted "Welcome to the WWE AJ." The plan after that was to put the pair in a storyline but the WWE eventually went in a different direction, until now.
Two great talents
Owens and Styles are two of the best professional wrestlers in the world and both capture the imagination of fans.
Since joining the WWE, Styles' time on the mic has been limited but has had plenty of in ring time. A storyline with Owens would require him to verbally jab with the champion, and with Owens being one of the most skilled on the mic, it would give the WWE Universe an insight into Styles' skills on the mic.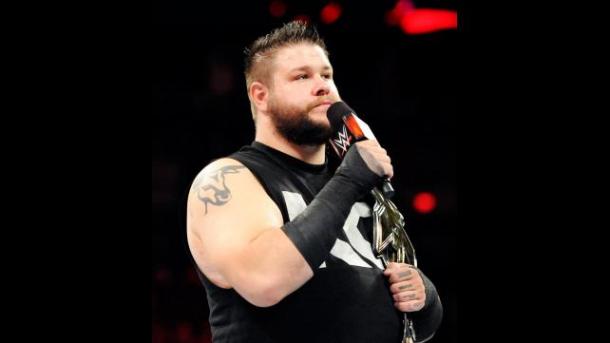 Beneficial for both
The pair have met numerous times before on the independent circuit and produced some fantastic matches. They seem to have chemistry within the squared circle and the move to a more intense storyline for Styles could help catapult him up the card.
Kevin Owens has initially been built as a big heel in his storyline with John Cena but has become a snappier and witty heel. Moving him into a title defense storyline with a new WWE talent would allow the WWE to move him towards a monster heel style run.
Giving Styles a feud with a full time talent like Owens, which could extend the feud past WrestleMania, would allow for a medium to long time build. The story could potentially lead into SummerSlam, four pay-per-views post WrestleMania, a huge build but it can ultimately last a while.
It is a good introduction to Styles for a number of fans who have not seen his previous work in other promotions such as TNA and New Japan. Allowing him to bounce off a talent who can stay pace with him in the ring and on the mic would showcase his main event and championship potential.