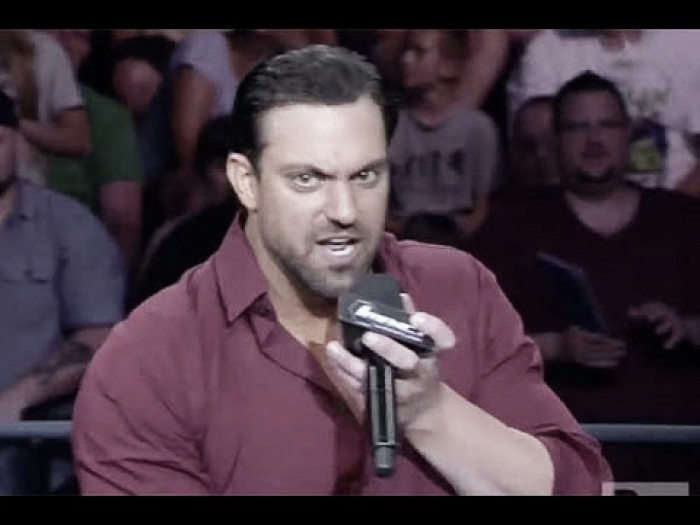 TNA continues to experiment with different formats and formulas since moving back to Thursday nights. While there hasn't been a substantial jump in ratings, the company is arguably presenting some of its better shows in years. They're continuing to think "outside the box" with several storylines, notably Rosemary and Broken Matt Hardy, and combining it with solid in-ring action. Here are some of the major topics making news in TNA.
Aaron Rex (Formerly Damien Sandow) Makes His TNA Debut
Murphy's Musing: TNA had gotten into the habit of presenting former WWE employees as "WWE rejects," but this was really well done. Rex's promo was logical and made sense – here's who he is and here's why he's here. He didn't spend a ton of time knocking the WWE or any missed opportunities. Simply put, this was presented as a big deal and Rex's addition adds a bit of depth and solid in-ring talent to a roster that is still missing some pieces, but is starting to put the right pieces in place. If Drew Galloway is any evidence, TNA has the capability of turning a WWE journeyman into a credible main event player.
Billy Corgan Is Named TNA President
Murphy's Musing: As Corgan has been involved in the promotion for the last year, this doesn't really come as a big surprise. The value Corgan brings to the company is being a fan first and foremost. With an obvious lack of experience, Corgan leading the company will be an uphill battle. The key to success will be Dixie Carter allowing Corgan to run the company and present the product his way. As a fan, he has a sense of what works and what doesn't, if he is given free-reign, we may be pleasantly surprised. And, above all, he needs to severely limit his on-screen appearances.
Lashley Holds All The TNA Singles Championships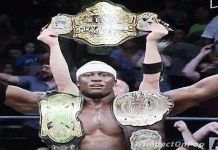 Murphy's Musing: The X-Division Title and The King of the Mountain Title have become two meaningless titles. So, for the sake of the story that Lashley is dominant, their role is fine, as they weren't being used in a credible way. Hopefully, when Lashley drops the titles, TNA takes the opportunity to evaluate the titles and either retire them or work to build them back up into some level of relevance.
The Rosemary Storyline
Murphy's Musing: On the heels of "The Final Deletion", TNA went off-script again, with a series of strange videos focused on Rosemary and Bram. Again, these came off like car wrecks that the viewer wanted to turn away from, but couldn't. The payoff, with Decay attacking Bram, was underwhelming, but TNA should be given credit for the effort.
Broken Matt Hardy and Brother Nero, The Obsolete Mule
Murphy's Musing: This continues to be the centerpiece of TNA television. Matt Hardy is the MVP of TNA in 2016 and both Hardys should be commended for keeping a storyline in 2016 professional wrestling interesting for this long. It seems that the story is evolving to where Jeff may eventually become "broken" himself and the Hardys will reunite as a tag team. In any case, it's been an interesting ride and has shown no signs of becoming stale.