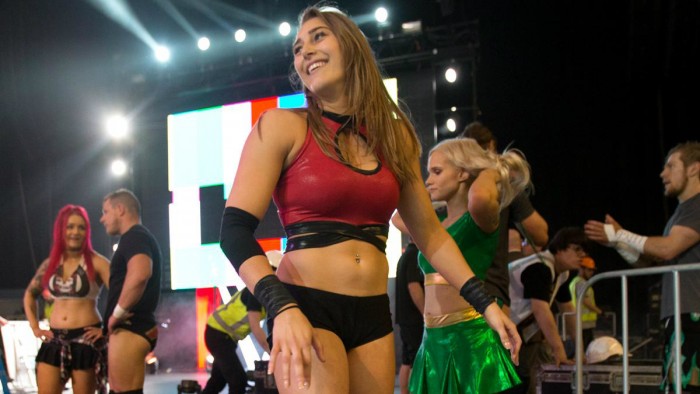 The build continues towards the Mae Young Classic as the company continues to push the first ever tournament that will take place later this summer. Today WWE has announced another two competitors for the tournament as the opening round edges closer and closer.
It has been a smart method of introduction as it keeps fans continuously engaged with the subject, as well as giving each female the right amount of attention, rather than some being lost in the shuffle of one big announcement.
Rhea Ripley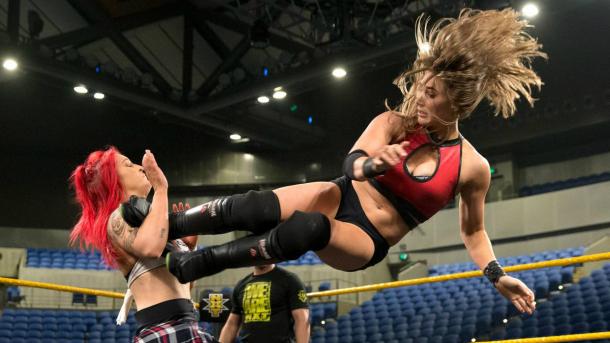 The first name announced today was Rhea Ripley, a 20-year-old Australian who has quickly made a name for herself in the industry, boasting a lengthy amount of accolades for somebody so young in the sport. A former soccer standout, the hard-hitting Australian has competed in her home country as well as in Japan, meaning she is well versed in several different styles which will lend itself well for a tournament of this kind.
Sage Beckett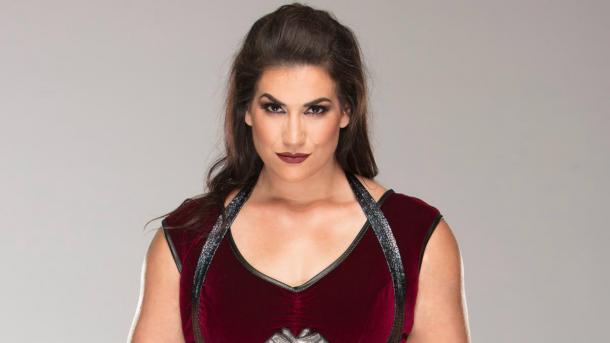 Sage Beckett was the second name announced by WWE today and she is as tough as they come. With over 10 years of experience, Beckett is very different to Ripley and was actually trained within the 3D Academy by WWE legends, The Dudley Boys and she has taken that hardcore ECW element to heart; creating a unique in-ring offence.
Beckett actually retired back in 2012 after having great success with both Shine and WXW Elite but she decided to return to wrestling in 2014 after having a yearning to get back in the ring. Returning an impressive 130 pounds lighter, Beckett is making the most of her second career and that is now being topped off with an opportunity to compete with WWE and potentially become the first ever winner of the Mae Young Classic; making it all worthwhile.