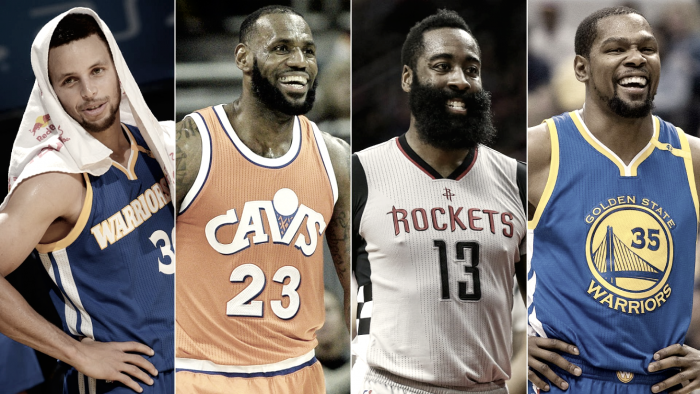 A lot has changed since the Golden State Warriors defeated the Cleveland Cavaliers in last season's NBA Finals. We saw a strong rookie class come in and surprise many in this year's NBA Summer League and witnessed one of the craziest free agency periods ever.
Summer League Stars
Los Angeles Lakers' Lonzo Ball and Kyle Kuzma led the Lakers in winning the Summer League title while putting on a show with each game. Some notable top performers from the Summer League include Celtics' Jayson Tatum, Spurs' Bryn Forbes, Jazz's Donovan Mitchell, Kings' De'Aaron Fox, and Trail Blazers' Caleb Swanigan.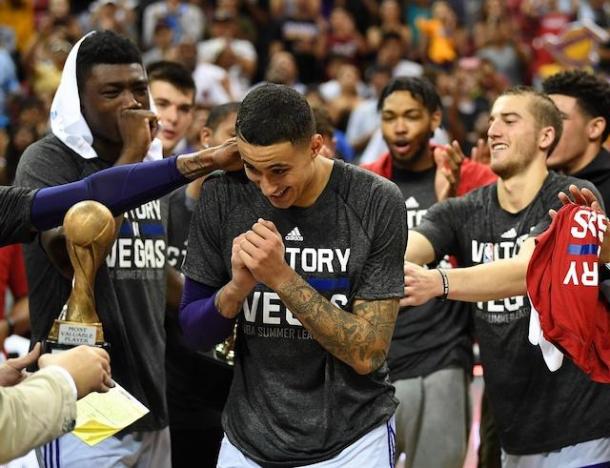 Free Agency Frenzy
The fun and excitement didn't end there however, as the free agency period saw top players from the Eastern Conference leaving for the already-stacked Western Conference. Two of the biggest trade acquisitions were made by the Oklahoma City Thunder when they acquired Paul George from the Indiana Pacers and Carmelo Anthony from the New York Knicks, joining triple-double threat Russell Westbrook. Other players who left from the East to the West as free agents or through trades include Jimmy Butler heading to the Minnesota Timberwolves and Jeff Teague signing there as well, Paul Millsap to the Denver Nuggets, and Brook Lopez being shipped to the Lakers.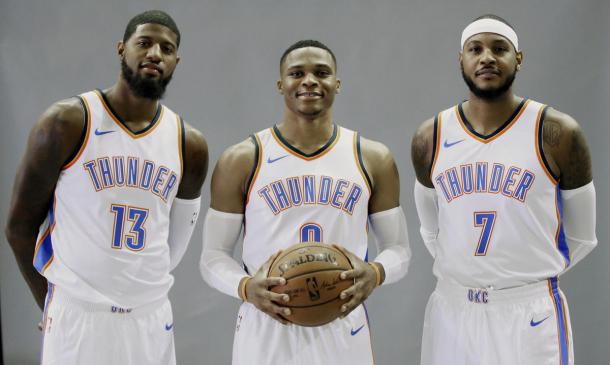 Then there was Kyrie Irving who shocked us all when he wanted out of Cleveland and was later trade to Boston with Gordon Hayward signing with the Celtics just before Irving, Chris Paul pairing up with James Harden in Houston, and Dwyane Wade reuniting with LeBron James and the Cavaliers were just a few players changing scenery during the offseason.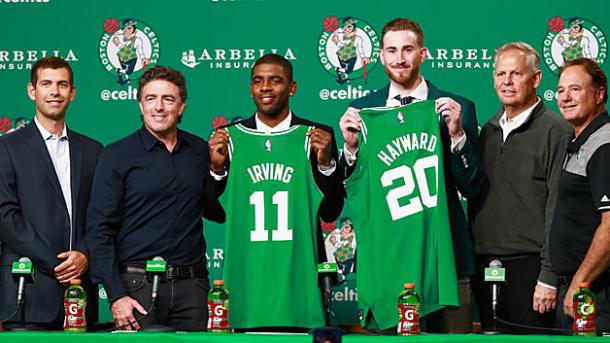 Final Standings Predictions
Now with a new season ready to begin, here is my prediction on how the final standings will turn out.
Eastern Conference
1. Cleveland Cavaliers – 55-27
2. Boston Celtics – 53-29
3. Washington Wizards – 51-31
4. Toronto Raptors – 49-33
5. Milwaukee Bucks – 48-34
6. Miami Heat – 44-38
7. Charlotte Hornets – 40-42
8. Indiana Pacers – 38-44
---
9. Detroit Pistons – 36-46
10. Philadelphia 76ers – 33-49
11. Brooklyn Nets – 30-52
12. Orlando Magic – 29-53
13. New York Knicks – 25-57
14. Chicago Bulls – 21-61
15. Atlanta Hawks – 19-63
---
Western Conference
1. Golden State Warriors – 66-16
2. Oklahoma City Thunder – 55-27
3. Houston Rockets – 52-30
4. San Antonio Spurs – 50-32
5. Minnesota T-Wolves – 48-34
6. Portland Trail Blazers – 45-37
7. Los Angeles Clippers – 43-39
8. Denver Nuggets – 41-41
---
9. Utah Jazz – 40-42
10. Memphis Grizzlies – 38-44
11. New Orleans Pelicans – 36-46
12. Dallas Mavericks – 30-52
13. Los Angeles Lakers – 29-53
14. Sacramento Kings – 27-55
15. Phoenix Suns – 25-57
---
It's almost expected that the Warriors and Cavaliers will meet again in the NBA Finals for the fourth straight year but with a big shakeup that happened during the offseason, anything can happen, even the chance of dethroning Golden State.
Tune in tonight as the Boston Celtics take on the Cleveland Cavaliers at 8:00 p.m. ET, and the Houston Rockets playing visitors to the Golden State Warriors at 10:30 p.m. ET.
Enjoy the rest of the season!