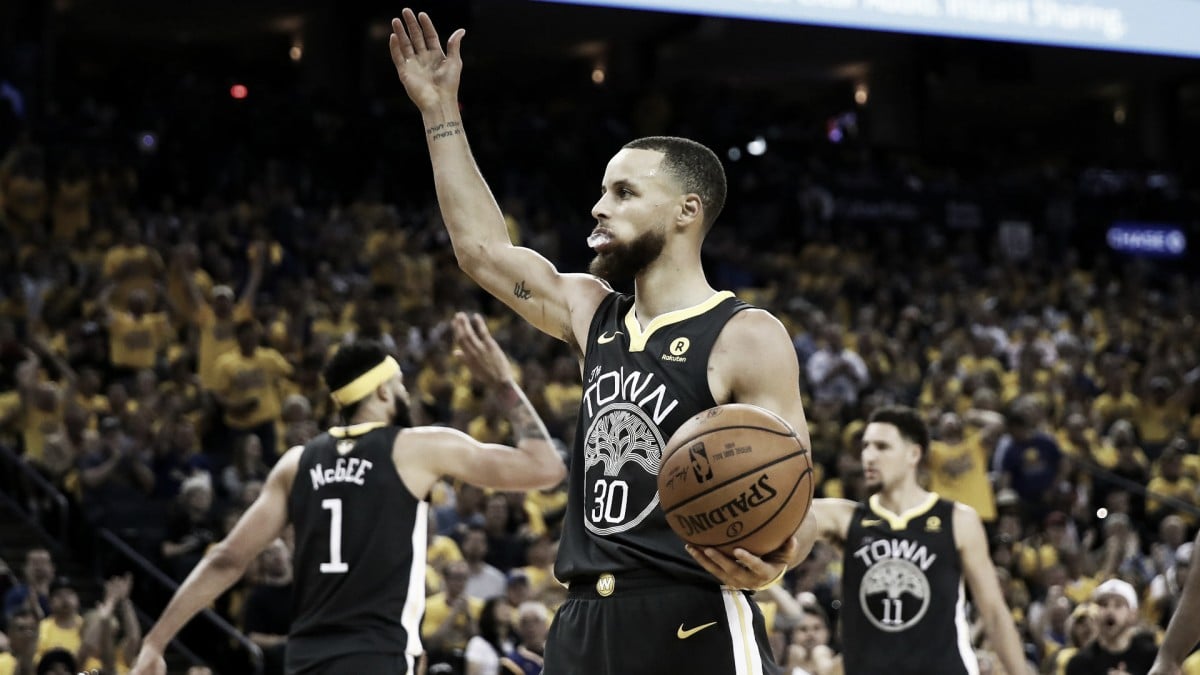 The Golden State Warriors have taken a commanding 2-0 in the 2018 NBA Finals with a 122-103 victory over the Cleveland Cavaliers. The Warriors were led by Stephen Curry, who broke the NBA Finals record for most three-point field goals in a game with nine.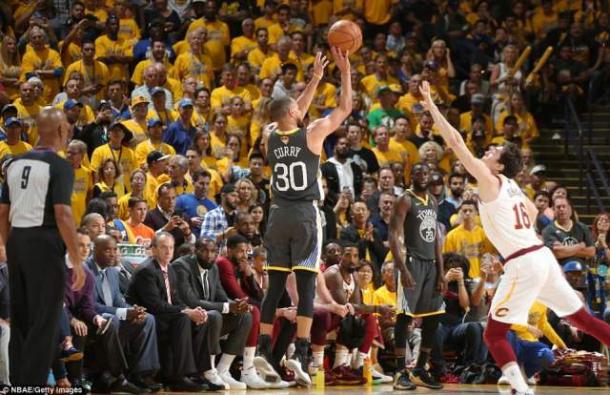 Coming off of a 51-point, eight-rebound, eight-steal performance, LeBron James once again led Cleveland, this time scoring 29 points, dishing out 13 assists and grabbing nine rebounds. Kevin Love added 22 points and 10 rebounds.
Curry led the defending NBA champions with 33 points, Kevin Durant added 26 points on 10 of 14 from the floor, nine rebounds and seven assists while Klay Thompson chipped in with 20 points on 8 of 13 shooting.
Warriors get off to phenomenal start from the floor, keep up blistering pace through most of the game
Golden State made their first seven shots from the floor and shot a remarkable 65.2 percent from the field in the first quarter, but only led by four thanks to nine early points by James. Cleveland shot much worse in the second quarter, making only six of 23 shots while the Warriors finished the half making 59.5 percent for a 13-point lead.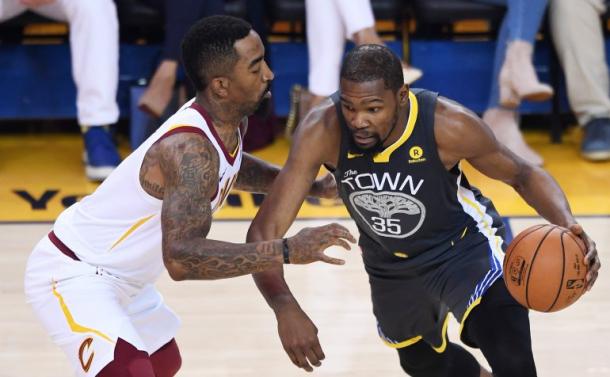 The third quarter is where Golden State normally does most of their damage, outscoring opponents by nearly 20 points a game, but the Cavaliers outscored the Warriors 34-31, but David West made a momentum-shifting three-pointer for Golden State, but Cleveland still had a glimmer of hope, only trailing 90-80 heading into the fourth quarter.
Curry puts the game out of reach with long-range shooting
Curry took over in the final 12 minutes, nailing five of his nine treys as the Warriors blew open a relatively close game. "It came at a great time for us because [Cleveland] really had it going to start the second half," said Golden State forward Draymond Green. "They had a really good third quarter.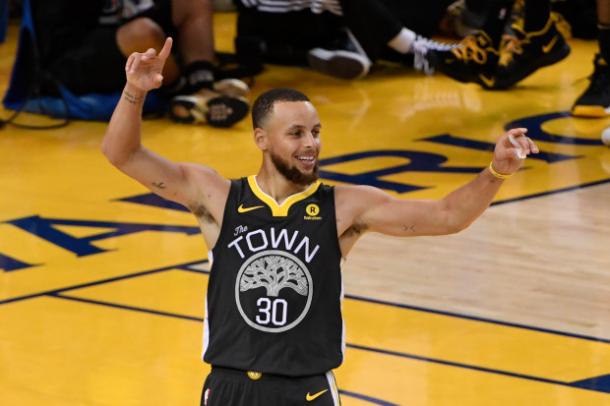 "He's a big-shot taker, big-shot maker; tough-shot taker, tough-shot maker," Green continued on."He did that tonight. The one where he was falling away was, I wouldn't necessarily say surprised about that, but it was like, oh, man, he's really got it going."
"Four of them in that fourth quarter were contested," said Cavaliers coach Tyronn Lue. First a step-back three-pointer, then Curry pulled up for one on the next possession. With 7 minutes 54 seconds to play, Curry made a three-pointer that gave the Warriors a 14-point lead.
Warriors role players a big factor in win
JaVale McGee and Shaun Livingston were major contributors in the victory. The two combined to go a perfect 11-11 from the floor, scoring 22 points and grabbing seven rebounds. By contrast, while George Hill had 15 points and Tristan Thompson added 11, but J.R. Smith and Jeff Green were just 4-16 from the field combined with 11 points.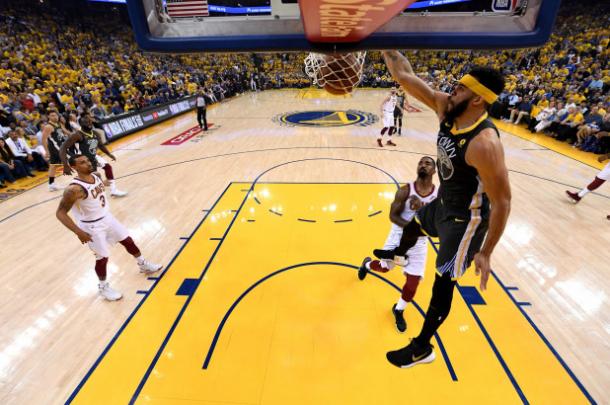 Smith, whose blunder in Game 1 possibly cost the Cavaliers the game, was given a standing ovation in pregame warmups and was greeted with MVP chants by Warriors fans. He wasn't fazed by the mockery: "I'm always the person who the fans like to talk to or heckle or whatever, so, I like it," he said. "I'd rather them do that than not acknowledge me at all, so, I appreciate it."
Game 3 is Wednesday night in Cleveland with a scheduled tip time of 9 p.m. ET.