 Despite missing a good portion of the 2016 due to injury, Carli Lloyd has won the Best FIFA Player of the Year for the second consecutive season.
Clog in the USWNT midfield
Since becoming a full fledged international, Lloyd has been one of the most important players, even if a little underappreciated in a nation full of stars.
She made her debut for the USWNT in July of 2005 against the Ukraine, but it took more than a year, against Thailand 15 months later, for the now 35-year-old to score her first international goal.
There have been 93 international goals since that day in 2006, none more impressive than the day Lloyd had at the Women's World Cup in 2015. Against rivals Japan and in the final no less, Lloyd put on a show, scoring three goals in the opening 16 minutes, which included an audacious finish from midfield.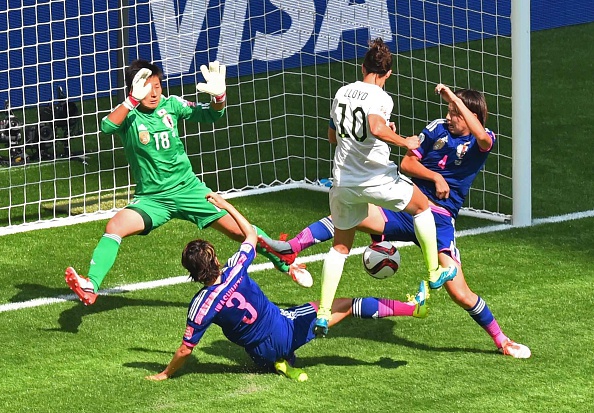 In 2016, Lloyd scored 15 goals for the USWNT, which included two hat tricks. This is supposed to be a slow year on the international side of things, outside of the SheBelieves Cup, which means that Lloyd will be able to focus on the club for a majority of the year.
Injury plagued 2016
Carli Lloyd injured her knee in the second game of the NWSL season which put her at risk for missing the Olympics. But she recovered and was still as impactful as ever, even if she was not quite at full match fitness. During the Olympics, she scored goals against New Zealand and France, both match winning goals.
How much of a difference would she have made on the Houston Dash's season had she stayed healthy the whole time? Well, Lloyd directly contributed to eight goals (three assists) in only seven matches played. Houston will hope that she stays healthy to improve their end-of-the-year standings.
Cristiano Ronaldo wins it on the men's side
On the men's side of things, Cristiano Ronaldo won another Best FIFA Player of the Year, beating out FC Barcelona's Lionel Messi and Atletico Madrid's Antoine Griezmann.