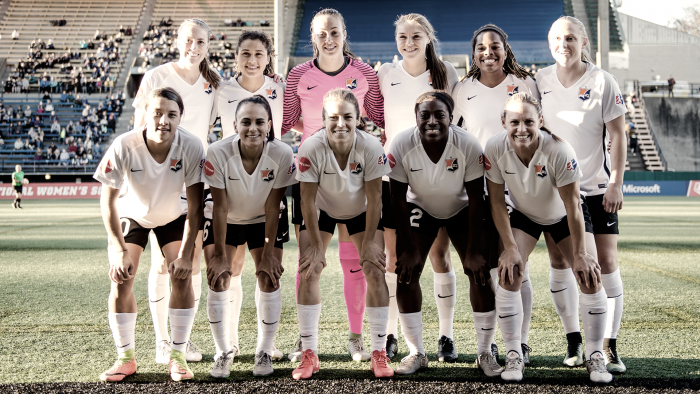 In Week 3 of the fifth NWSL season, Sky Blue FC is searching for their first victory of the year. After a draw in Seattle and a loss in Boston, Sky Blue is coming home to New Jersey hoping to top FC Kansas City.
FC Kansas City is 1-1-0 so far, getting three points against the Boston Breakers in Week 1 and falling to the Chicago Red Stars in Week 2.
Missing three points for Sky Blue
After an impressive draw against the Seattle Reign, a game decided by two penalties, Sky Blue has struggled to find the back of the net. They went scoreless last week in their 1-0 loss to Natasha Dowie and the Boston Breakers. Nine of nine shots were on goal in Week 2 for Sky Blue, but they could not find the back of the net.
A win at home is crucial for Sky Blue this week if they want to be seen as a threat this season. Missing for Sky Blue in their home opener is Australian, Sam Kerr, who has an excused absence for duties back at home. Kelley O'Hara will have channel her goal scoring days at Stanford in order to make up for the absence of the always dangerous, Sam Kerr.
It will be interesting to see how Sky Blue' s young goalkeeper, Kailen Sheridan, protects the net against FC Kansas City forward, Sydney Leroux. The 21-year-old has allowed two unlucky goals in this season and still put up two very impressive performances. Sheridan does a fantastic job of looking confident and controlling the backline, despite this being her rookie season in the NWSL.
FCKC looks to continue their streak
Kansas City has won the previous three meetings with Sky Blue FC. Their record at Yurcak Field is 3-0-2, but can they keep the loss column at a zero.
After a devastating ACL tear to Kansas City forward, Amy Rodriguez, and a broken rib to forward Shea Groom, the goal scoring will be up to Sydney Leroux. The pair made solid connections in Week 2 against Chicago, but could not get past Alyssa Naeher. Leroux scored in Week 1 which was her first game in over 600 days. Leroux is a constant threat and will look to put on by the young Canadian netminder for Sky Blue.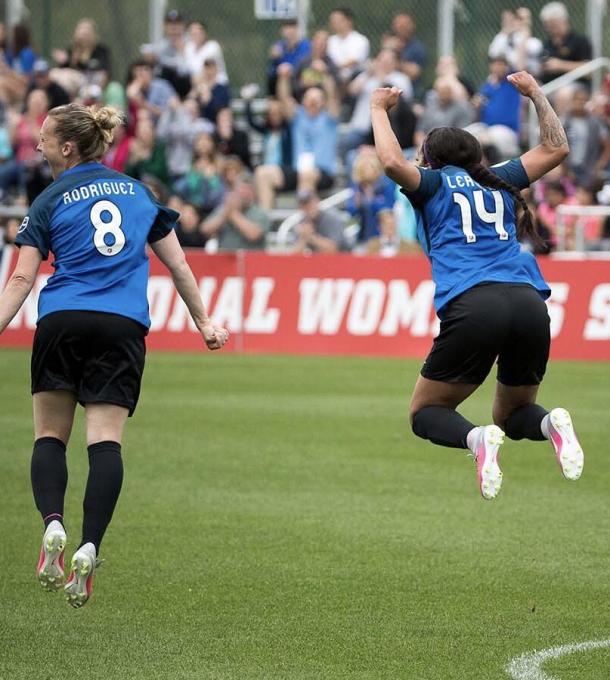 Sky Blue has struggled to find the back of the net this season, and Sunday will be a challenge to get past Nicole Barnhart and Becky Sauerbrunn. Barnhart made four saves against the threatening offense of the Red Stars. Playing in front of Barnhart is co-captain of the U.S. Women's National Team, Becky Sauerbrunn. Sauerbrunn locks down the backline time and time again with Yael Averbuch and rookie Christina Gibbons playing next to her.
Prediction
With the home crowd on their side and their hunt for their first win, I think Sky Blue will come out on top, but not before a hard-fought 90 minutes.