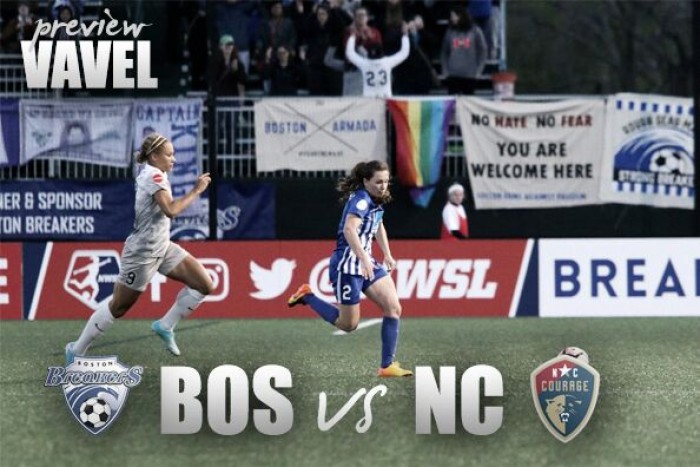 The Boston Breakers will see the North Carolina Courage for Week 10 of the season as the Breakers host at Jordan Field in Allston, Massachussets. This match will take place at 4pm ET and can be watched in the go90 app as both teams celebrate their Pride Night match.
Where the two teams stand
In first place, North Carolina has a total of 21 points with a 7-3-0 record. The Breakers stand in ninth place with eight points and a 2-5-2 game record. Boston Breakers head coach Matt Beard commented on the Breakers performance by stating:
"Our home form has been good so far this season and we are looking forward to playing in front of our fans. Of course, North Carolina are a very good side, but when we played here earlier on in the season, it was a close game."
The Breakers are eager to earn points as they haven't done so since May 19th at home when they tied the Portland Thorns in a 2-2 draw. Boston has been on the road for the past three weeks for matches and hope to gain points to rank them higher in standings. Last month, Boston hosted the Courage, who won 1-0. The last match between these two teams took place last Saturday and the Courage succeed in a 3-1 outcome.
Forwards Lynn Williams and Jessica McDonald haven't been seen on the pitch as they are recovering from injuries. Kristen Hamilton and Ashley Hatch have come through as they have made outstanding performances to continue to keep the team in the lead. The Breakers are also missing rookie midfielder Rose Lavelle from an injury as well and have seen incredible work and opportunities from midfielders Rosie White and Morgan Andrews.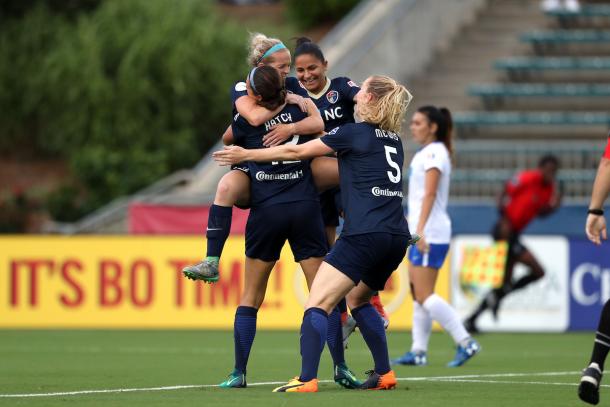 Players to look out for
In last weekend's match, forward Kristen Hamilton made her first appearance for the Courage. During this match, she scored her first goal within three minutes of the match and just 10 minutes later, scored her second to give North Carolina the starting advantage. Forward Ashley Hatch brought the Courage up 3-0 and midfielder Adriana Leon topped off one for the Breakers to end North Carolina's opportunity for a shut-out.
Norwegian forward Emilie Haavi has made three appearances with the Courage and continues to seek out opportunities to find the back of the net as she hasn't made her first NWSL goal, but will soon achieve it with her skill and talent.