 The North Carolina Courage have acquired Denise O'Sullivan from the Houston Dash through a waiver claim. O'Sullivan had requested to be released from the Dash two days prior after her minutes declined throughout the season.
O'Sullivan, a midfielder for the Ireland national team, was seeking more consistent playing time as qualifiers for the 2019 World Cup approach. She debuted for her country at age 17, scoring two of her eight goals for her country in her first of 51 appearances.
"Denise is an excellent footballer with superb soccer IQ, soft feet, and a Rolls Royce engine," NC Courage Head Coach Paul Riley said via press release. "She is hungry to show her value in this league, and her attributes fit our identity really well. Looking forward to watching her further develop her game around our other world-class midfielders"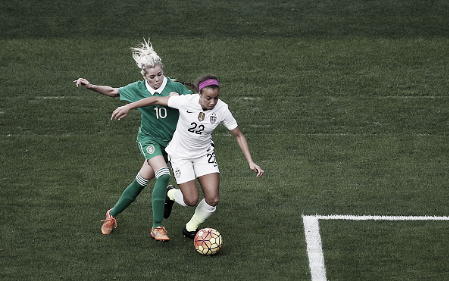 In her second year with the Dash, O'Sullivan appeared in 11 games while recording one assist. She was first acquired by the Houston Dash in March 2016 and earned a starting position not long after as internationals departed for the 2016 Olympics. In her time with the Dash, O'Sullivan made a total of 29 appearances, registering two goals and four assists. The 23 year old previously played for Glasgow City in the Scottish Women's Premier League, where she made 65 starts and scored 33 goals.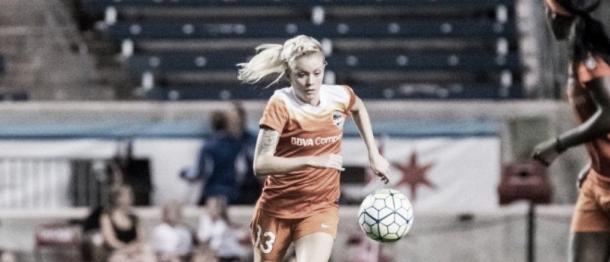 This is the Courage's second international acquisition this week as Riley looks to bolster a team thinned by injuries. Earlier this week the second-place Courage announced the arrival of Norwegian defender Nora Holstad. Holstad had previously played in the Frauen Bundesliga for Bayern Munich, with whom she won two league titles.
Interestingly, O'Sullivan is also the second player acquired by the Courage to have previously been released from the Houston Dash. The Courage signed former Houston Dash defender Stephanie Ochs in mid-June.