 If you were not already aware, the 2017 Best FIFA Women's Player of the Year was awarded last evening to Lieke Martens of FC Barcelona Femení and Netherlands. Leading up to the ceremony, controversy brewed as the final three players, Martens, Carli Lloyd and Deyna Castellanos, were not exactly everyone's first three choices. Megan Rapinoe took particular umbrage to those finalists, as she felt that Samantha Kerr (Sky Blue FC and Australia) had deserved to be on that list more than Castellanos, and voiced those doubts loudly.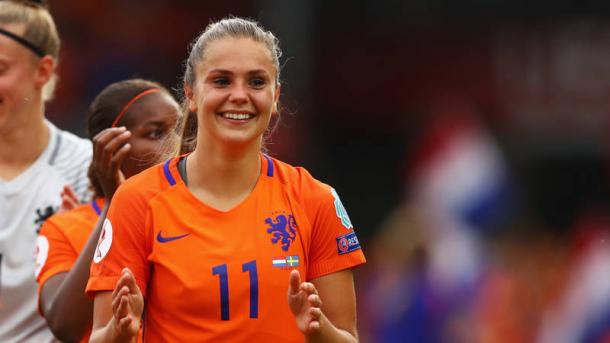 Rapinoe stated that FIFA showed that they did not care about the women's game with their final nominations but we at VAVEL would like to point out that maybe Rapinoe should have a conversation with her fellow professionals and coaches, as they ultimately decided that Martens, Lloyd, and Castellanos should be the best three players in the world.
FIFA "doesn't really care" according to Rapinoe
In her interview with the Guardian, Rapinoe felt that based on who the finalists were for the award, FIFA clearly showed that the women's game is not a priority for them. Rapinoe said that the award loses it's value when "you've got someone on the list I've never heard of" and that it shows the players and the world that "FIFA doesn't really care".
The United States Women's National Team midfielder went on to say that "if some random male player, who was not even a full professional, was nominated" FIFA would intercede and try to rectify the situation and that she was "disappointed" that the organization did not do the same for the women's nominations. Sam Kerr was asked about the nominations at an earlier event in Australia and she echoed Rapinoe's sentiments, stating that she was "not surprised really. It's FIFA."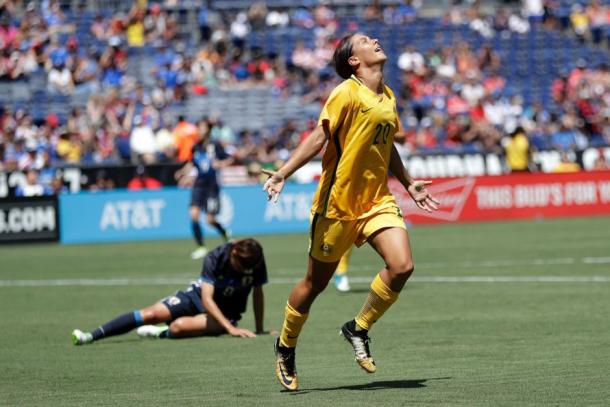 FIFA responded to those comments by stating that they are not fully responsible for the shortlist, which is true, and that the "process is clear and transparent". They did say that they had heeded the complaints raised by the community and fans, and will look into applying it in future voting procedures for The Best Awards.
Rapinoe mentioning that she had never heard of Deyna Castellanos, is a concerning statement from someone who professes to follow the women's game and seems adamant that FIFA does not. Castellanos was in fantastic form for not only her college team, Florida State University who Rapinoe should be familiar with, and her nation as well when she featured for Venezuela in the FIFA Under-17 Women's World Cup. It showed that FIFA are fully correct in saying that this was not their fault and that those given the opportunity to vote, captains and coaches of the national teams, had decided that Martens, Lloyd, and Castellanos as their best three players.
The voting breakdown shows that many in the game itself do not pay attention to it
According to FIFA, after tallying the votes of the captains and coaches in the women's game right now, Martens, Lloyd and Castellanos received the most votes. This is where Rapinoe's argument falls apart. Most of the coaches and captains of the national teams cast their votes, and after the points were tallied, Rapinoe's choice of Kerr over Castellanos was not even in the equation. In fact, based on the votes and calculations by Kieran Theivam of Women's Soccer Zone, Kerr received less than 5% of the final vote.
Rapinoe to her credit, has always tried to tune in here and there to competitions that do not include her own club team, Seattle Reign FC, or the USWNT but it's clear that she and many of her fellow professionals do not do the same on a regular basis. So the question becomes, is it really the "old, male and stale" FIFA executives at fault here or should those who are intrinsically involved in women's soccer shoulder a large percentage of the blame?
It is difficult to try and follow the various competitions across the globe that women's soccer players participate in, year in and year out, but it's not impossible. If journalists and fans with a good internet connection can manage to watch at least a game a weekend, what stops the professionals from tuning in occasionally to other nations and watching who exactly is in fantastic form over a calendar year?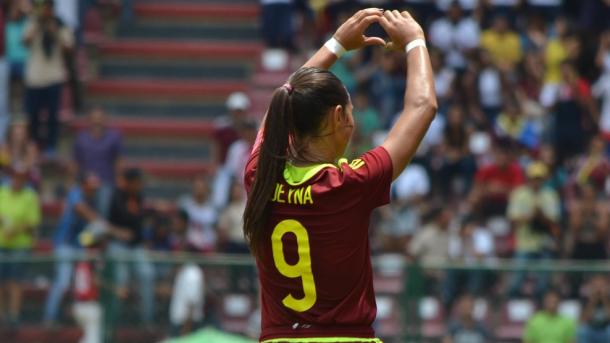 FIFA needs to make changes but here, they are not to blame
Many issues and concerns can be lobbied at FIFA's feet as the women's game continues to try and gain a bigger foothold in the public's consciousness. Some of that is down to FIFA and their almost lazy approach to promoting women's soccer, for example, the 2015 FIFA Women's World Cup being played out on turf fields, but those in the women's game have a lot to answer for.
How can they expect FIFA to put in a bigger effort when they themselves seemingly do not look outside their own bubble? The men's side may not watch every single game played out on any given week in the world but it's not surprising to see them tweet about players in other leagues, especially if it's a high profile game. Can we honestly say the women do the same?
If we want to avoid situations like this, and previous incarnations where players like Abby Wambach or Marta, were nominated on name alone and someone like Pernille Harder misses out due to a lack of attention by their fellow professionals, then those like Rapinoe need to try and focus on the women's game more often. They have no problem finding time to watch the
They have no problem finding time to watch the English Premier League, La Liga or the Bundesliga but unless they have played abroad, many of them do not watch the UEFA Women's Champions League which is the top club competition in the world.
On top of that, Castellanos has now become the victim of an even bigger issue and her potential has been dismissed due to a perceived injustice on Kerr, which is not what you would want for a young player trying to make a name for themselves in the women's game. FIFA has a long way to go when it comes to women's soccer but the players, and coaches, need to step up their awareness to a higher level than it is now.
Quotes via TheGuardian.com