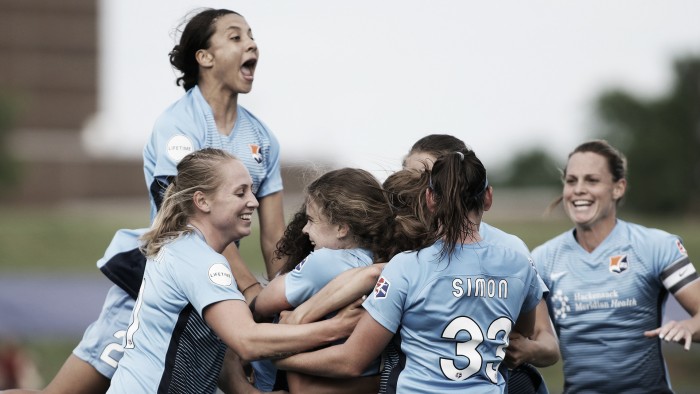 The 2017 NWSL Season saw Sky Blue FC fall just short of making the playoffs. They ended their 2017 season 10-3-11 with 42 goals for and 51 goals against. Even though they came up short for the playoffs, Sky Blue saw a slight improvement from the 2016 season. The team was hoping for a better run, as they started their season on a high note going 4-1-4 during the first nine matches.
As they went into the 2017 season, Sky Blue had a stacked roster, having one of the best offensive players in the league in Australian international Sam Kerr. They also had veteran Christie Pearce and Kelley O'Hara. But despite having a stacked roster, they still were not able to make it into the 2017 playoffs, for the fourth year in a row.
As they look to the 2018 season, Sky Blue made a crucial trade on December 29th in a trade with the newly founded team Utah Royals FC. The Royals sent forward Shea Groom, midfielder/defender Christina Gibbons who had been drafted just last year as well as a draft pick for the upcoming draft. Sky Blue in return traded star player and defender O'Hara, midfielder Taylor Lytle and a draft pick. Give Groom and Kerr a chance on top together, they could just be the best or one of the best duos in the league.
With the draft just 10 days away, all eyes are on head coach Denise Reddy to see who she and her staff will choose at the draft. So who will Sky Blue select at the 2018 NWSL College Draft that is set to take place on Thursday, January 18, at 10 am ET at the United Soccer Coaches Convention in Philadelphia, Pennsylvania?
More Defensive Players Needed
With the departure of O'Hara and Lytle and losing Pearce to injuries, Sky Blue is looking to strengthen an already shaky backline. There were times where the backline was amazing, and there were times where a rookie goalkeeper and Canadian international Kailen Sheridan was under pressure. With 51 goals against, they conceded the most goals out of all the other teams. One can guess that the staff of Sky Blue will be looking at the defensive players that have entered the draft.If Sky Blue is looking to make the playoffs, they're going to need to draft some defenders in the upcoming draft.
Potential Draft Picks
Sky Blue have the following draft picks:
Round One: 4th and 5th
Round Two: 15th
Round Four:35th
There are many players that Reddy can choose from, she could go for players that have a strict, defensive mindset or she could go for versatile players. These are the players that Reddy might have her eyes on(Note: These are only educated guess at most)
Megan Buckingham (Midfielder, Defender)
Mackenzie Cerda( Forward, Defender)
Zoey Goralski (Midfielder, Defender)
Claire Winter (Midfielder)
Julia Moore (Forward, Midfielder, Defender)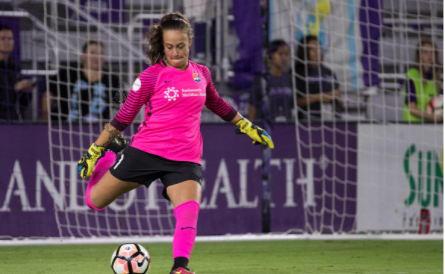 Sky Blue's history at the Draft
Sky Blue has selected amazing players in the past drafts. Maya Hayes(2014), Sarah Killion(2015), Raquel Rodriguez(2016) and Kailen Sheridan (2017). All those players have been key to Sky Blue's success so far in the league.Sheridan continues to receive call-ups to the Canadian Senior Team, and Rodriguez with Costa Rica.