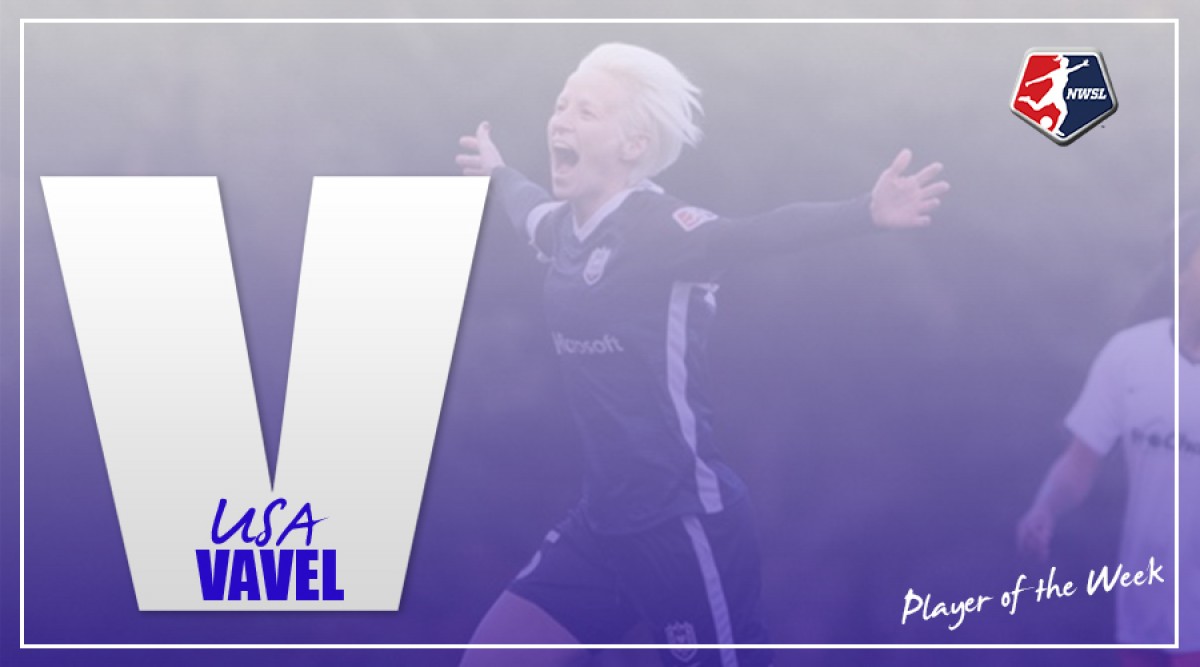 The NWSL Media Association announced Tuesday that Seattle Reign and US Women's National Team forward Megan Rapinoe was named the NWSL Player of the Week for Week 7 for her brace against Sky Blue FC.
Two goals, one game
Rapinoe led the Reign to a 4-1 win over Sky Blue helping keep Seattle in second place in the league with 13 points and a 4-1-1 record. Rapinoe's first goal came in the 38th minute. Steph Catley's ball bounced off of a Sky Blue defender and landed at the feet of Rapinoe who curled it into the top corner for her third goal of the season.
She added her fourth goal in the 60thminute thanks to a Nohami Kawasumi assist. Kawasumi sent the ball down the flank to Rapinoe who dribbled into the box, paused, then shot the ball to the right and past the diving arms of goalkeeper Kailen Sheridan and into the net.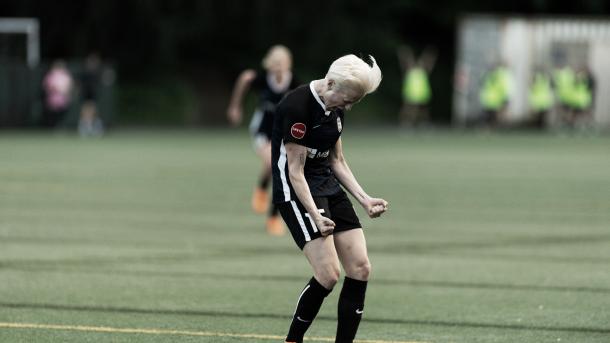 Rapinoe's second of the season, sixth overall
This isn't the first time that Rapinoe has been named POTW. She was voted Player of the Week in week one where she scored a goal and added an assist in Seattle's 2-1 victory over the Washington Spirit. She also earned Player of the Month for March for her contributions in the opener.
Rapinoe has earned the honors of POTW four times before. The first came in week 16 of the inaugural 2013 season. She earned the honors once in the 2015 season before tearing her ACL in December 2015. After missing most of the 2016 season, Rapinoe delivered one of her best seasons of soccer in 2017, earning POTW honors twice.
Rapinoe and the rest of the Seattle Reign will host the Chicago Red Stars Saturday May 19. Kickoff for the match is scheduled for 7:00 p.m. PT and streaming will be live on go90.
Past NWSL Player of the Week
Week 1: Megan Rapinoe
Week 2: Mallory Pugh
Week 3: McCall Zerboni
Week 4: Sofia Huerta
Week 5: McCall Zerboni
Week 6: Alyssa Naeher
Week 7: Megan Rapinoe