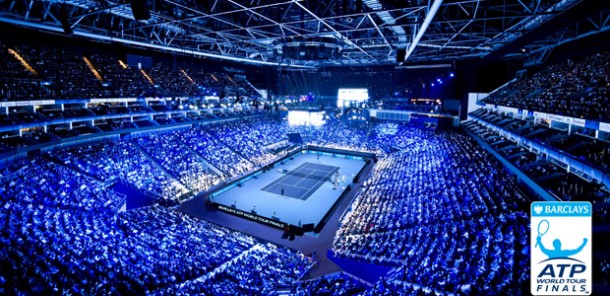 The ATP has announced that they will enhance security for the Barclays ATP World Tour Finals, as a result of the deadly attacks in Paris that killed at least 127 people.
In a statement released Saturday, the ATP offered their condolences to all those who were affected by the tragedies in Paris. As a result, they decided to review their security operations for this year's World Tour Finals in London.
After reviewing, the association decided to enhance the security inside and outside the arena for the entire tournament, in order to ensure the safety of all patrons inside the 20,000 seat complex during the World Tour Finals.
In order to so, all bags will be searched and these bags may not be any bigger than a small laptop bag or handbag. Spectators are urged to travel light, as there is no storage on site for the 250,000 people expected to file into the O2 Arena to see some world-class tennis this week. On top of all this, the ATP has also stated that spectators will not be allowed to bring in any foods or drinks from outside the venue into the arena, preventing anyone from smuggling in any potentially dangerous weaponary without being caught by the security.
According to the Association of Tennis Professionals, all tournament preparations are continuing as normal, which is great news for the many fans who have been eagerly anticipating this event all-year-long.
The Barclays ATP World Tour Finals will begin on Sunday with Jamie Murray and John Peers facing off against Simone Bolelli and Fabio Fognini starting at noon, followed by Novak Djokovic who will face off against Kei Nishikori to conclude the day session. The night session will begin at 6 PM local time with another doubles match; this time, it will feature Bob and Mike Bryan, as they face Rohan Bopanna and Florin Mergea. Last but not least, Roger Federer will face Tomas Berdych to wrap up proceedings on day one, not before 8 PM local time.
Editor's note: From all of us here at VAVEL, we offer our condolences to all those who have been affected by the attacks in Paris.