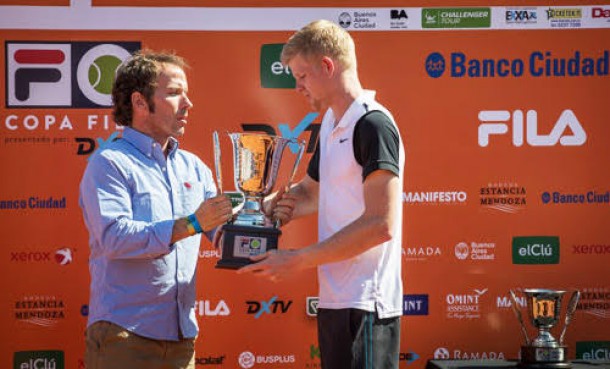 A new WTA tournament will be played in Buenos Aires next year. The event will be a WTA $125K event which are a series of Challenger events which offers $115,000 in total prize money with the other $10,000 used for player hospitality. The event will be sponsored by FILA. The ATP Challenger Tour has an event in Buenos Aires as well, and the event is known as Copa FILA. The men's event takes place on clay and took place this past week. The women's event on the other hand will take place February 8-14.
Copa FILA History
Copa FILA has taken place four of the past five years with 2014 being the only year it was not held. 2010 was the inaugural year of the event and was originally known as the Copa Topper. The top seed that year was Argentine Carlos Berlocq, but his countryman, Diego Junqueira was the inaugural winner of the event.
2011 was a much more competitive year with six of the top eight seeds coming inside the top 100. Berlocq took home the title.
2012 and 2013 also saw an Argentine make the final with Diego Schwartzman lifting it up in 2012 and Facundo Arguello getting the runner-up in 2013. 2013 saw Uruguayan Pablo Cuevas take home the title as he continued his road back into the top 100; he is currently 40 in the world after a run of Challenger titles moved him back into the top 100 for good.
2015 was the first year that the Copa Topper was sponsored by FILA. Once again, this year saw a number of Argentines take over the seeds. However, it was a Brit, Kyle Edmund, who took home the title which was massive as he was selected for Great Britain's provisional Davis Cup Final team.