2014 was a banner year for Canadian tennis. Milos Raonic cemented his place in the top ten, reached the semifinals of Wimbledon and qualified for the ATP World Tour Finals. Eugenie Bouchard came out of nowhere to reach back-to-back grand slam semi-finals before reaching the Wimbledon final. Vasek Pospisil won the Wimbledon doubles crown. It appeared that Canada was poised to become one of tennis' biggest superpowers. 2015 was supposed to be Canada's year.
But sometimes even the best laid plans do not work out. Injuries and poor form would push Canada back to a fringe country in the tennis world. At seasons end, no Canadians are ranked in the top ten of any division. Canadians only went deep in a handful of tournaments. What was supposed to be Canada's year turned into a year to forget. And almost no one was immune. Here's a breakdown of Canada's disastrous 2015 tennis season.
Bouchard Can't Catch a Break
Eugenie Bouchard was the star of 2014 by pretty much all accounts. Her rise to prominence was dramatic and captured the imagination of not just Canadians, but tennis fans around the world. So much was expected from young Canadian entering 2015. She started fairly well, beating Serena Williams in the Hopman Cup and reaching the quarterfinals of the Australian Open. And then the wheels came off. Starting with Miami in March, Bouchard would lose fourteen of her next seventeen matches. She won three matches between her fourth round loss in Indian Wells and the US Open. This included first round losses at the French Open and Wimbledon. At times, it looked like Bouchard had forgotten how to play tennis. She could not keep the ball in the court if her life depended on it. And her attitude was a serious issue too. She was getting angry on court, yelling, smashing racquets, etc… She was completely falling apart.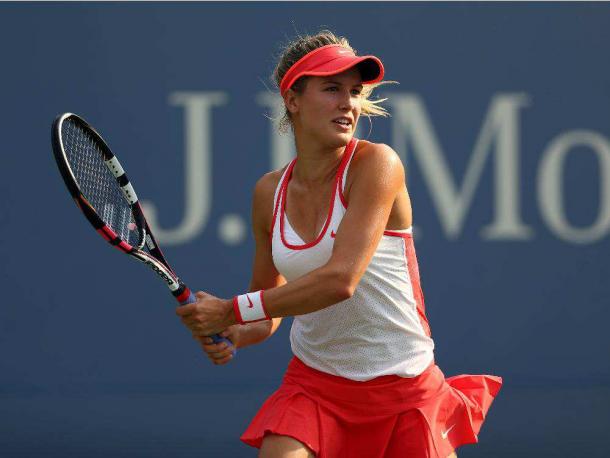 Bouchard at the US Open. Photo: Montreal Gazette
But at the US Open, she started working with Jimmy Connors and finally seemed to be finding her form. She won consecutive matches for the first time since March, reaching the fourth round. And she was playing really good tennis. Just when it seemed like Bouchard had finally gotten her mojo back, it was all taken away. After her mixed doubles match, she slipped and fell in the changeroom and sustained a concussion, which effectively ended her season (she played half a match in Beijing from which she retired) and has put her 2016 at risk. Poor Bouchard. She had finally found her confidence again, only for a wet floor to ruin everything. It left the tennis world, and particularly Canadians, in disbelief. Concussion aside, Bouchard's season was a total disaster. She appeared to collapse under the pressure. It was just tragic that when she finally seemed to have sorted out her issues, a fluke fall would undo all her hard work. With her 2016 season in jeopardy, who knows when she will get back to the level that she is capable off, that she was so close to in New York.
Injuries Derail Raonic's Progress
Milos Raonic's success in 2014 was largely over-shadowed by Eugenie Bouchard, but he had had a phenomenal season of his own, reaching the French Open quarter-finals, Wimbledon semi-finals and qualifying for the ATP World Tour Finals. He was ready to take the next step in 2015, and he seemed well on his way to doing it, starting out 2015 with some big wins, including one over Rafael Nadal in Indian Wells, and some solid results in big tournaments. And then the injury bug struck. A pinched nerve suffered in his right foot in Monte Carlo required surgery to fix, which forced Raonic to miss Rome and the French Open, costing him his newly acquired number four ranking. He would not return until the grass court season.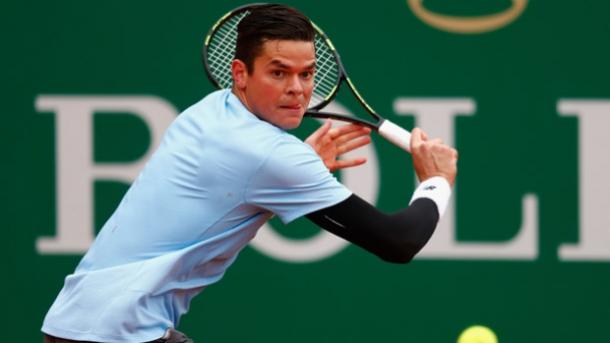 Milos Raonic suffered a foot injury in Monte Carlo. Photo: CBC
And that was just the beginning. The foot continued to hurt after the surgery, so Raonic had to adjust his game to compensate, which caused more pain in more body parts. After his third round loss at Wimbledon, he said he was feeling pain all over his body. While some of that pain subsided, his back did not. This new back injury limited his abilities for the remainder of the season, most notably at the US Open when he could barely stand up because of back pain. He would bounce back to win St. Petersburg in September, but he lost early in his next two tournaments before calling it a season, held back by injuries. In April, Raonic was playing the best tennis of his career and seem poised to take the next step towards stardom. If not for that foot injury, he could have established himself as one of the tours top players. He was so close to the top, but now he finds himself outside of the top ten and searching for a way back to the top.
One Step Forward, One Step Back for Pospisil
Going into 2015, would you have believed it if someone told you that, with the likes of Genie Bouchard and Milos Raonic representing the great white north, Canada's best result at a grand slam would be achieved by Vasek Pospisil? It would be hard to blame you if you did not. But it is somewhat true. Along with Raonic and Bouchard, Pospisil reached the quarterfinals of a major, becoming only the second man ever to do so in singles, reaching the last eight at Wimbledon. However, that would be Pospisil's only good result in singles all year. He failed to take that big step.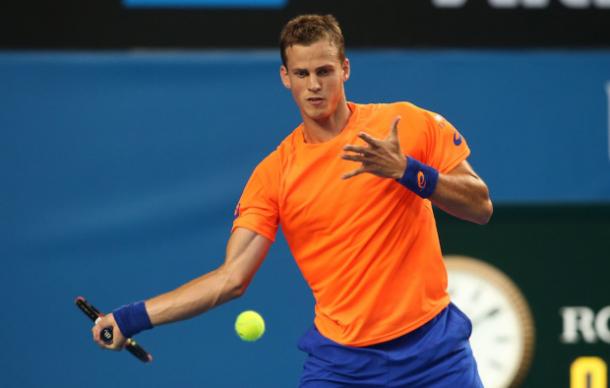 Vasek Pospisil at the Australian Open. Photo: National Post
Of course, Pospisil's strength is probably doubles, where he makes up half of the famous PopSock duo. However, even in doubles, he failed to make a significant step forward. While he did win his first Masters 1000 title and reached two further finals, he did not make it past the quarter-finals of a major in doubles and once again was the last team out of the ATP World Tour Finals. He and Sock needed to win their final tournament of the year in Paris to qualify, only to lose in the final. While perhaps PopSock were more consistent, they did not match their grand slam success from the previous year and still missed out on the ATP World Tour Finals. They need to refocus if they want to become the world's best team, which they certainly are capable of. But for all they did well this year, they did not get the job done when it mattered most.
Nestor Falters in the Big Matches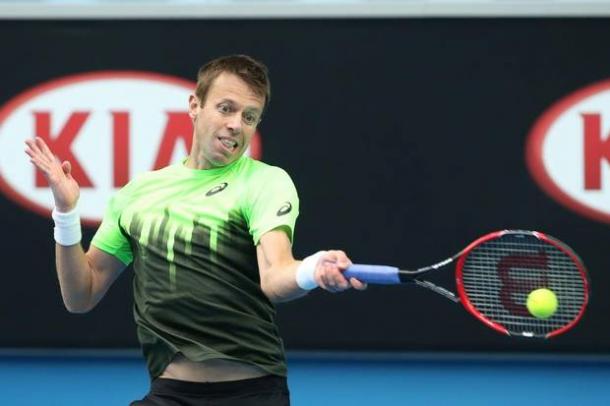 Daniel Nestor at the Australian Open. Photo: Globe and Mail
Daniel Nestor has seemingly always been there for Canadian tennis. Even when there were no singles players of note to talk about, there was always Nestor tearing it up in the doubles. And he had another strong year this year. Three titles, including a Masters 1000. At lower-level tournaments, he always seemed to be a threat no matter who his partner was. But when the majors rolled around, he just did not seem to have that extra gear. For the first time in his doubles career (since 1994), Nestor not only failed to reach the quarterfinals of any of the four majors, he did not even reach the fourth round. For only the second time since 2000, Nestor finished the year outside of the top ten. Of course, unlike his compatriots, it would be expected that Nestor's results would be declining. While Bouchard, Raonic and Pospisil are all 25 or younger, Nestor is 43 years old. The fact that he is still playing is astounding. But he is no longer the rock that holds up Canadian tennis.
At Least there's the Juniors!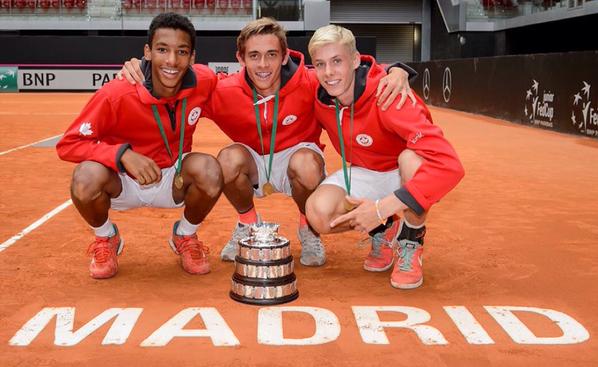 Left to Right: Félix Auger-Aliassime, Benjamin Sigouin and Denis Shapovalov after winning the junior Davis Cup. Photo: CBC
It was a very dark year for Canada's stars. But if there was one bit of light for the great white north. It was a great year for their junior tennis players. The boys brought home Canada's first ever international team title at any level, winning the junior Davis Cup. The girls were not far behind, claiming bronze in the junior Fed Cup. Félix Auger-Aliassime and Denis Shapovalov also won the boys doubles title at the US Open. Even though the seniors struggled, at least the juniors continued to sell Canada as a future tennis power.
It was a disappointing year for Canadian tennis. Bad form and injuries put a big damper on what could have been an amazing year. The good news is, most of Canada's stars still have time to shine. Raonic and Pospisil are 25, probably with a few good years still ahead of them. Genie Bouchard is 21. She still has plenty of time. And of course the juniors are still ripening. While 2015 may have been a year to forget, the Canadians need to put it behind them and try to reclaim what could have been theirs next season.