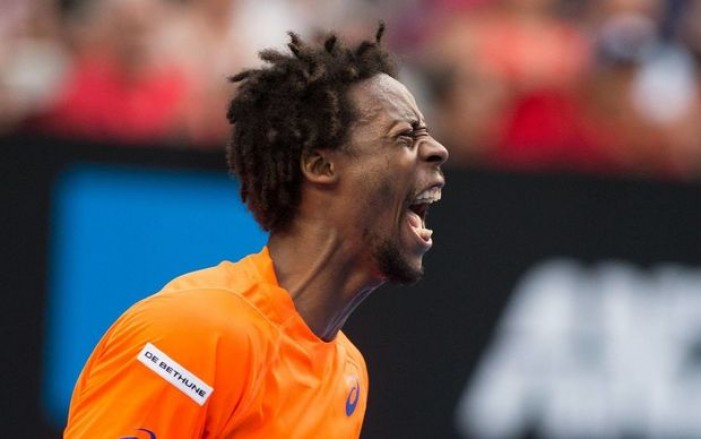 Gael Monfils is known for his entertaining play on-court, often resulting in injuries. The 29-year-old has been able to focus in during the tight moments as well. That has been on display this week as he reached his first Australian Open quarterfinal with a four set win over Andrey Kuznetsov in the fourth round.
Coach May Be Aiding Monfils More Focused Look
Tennis analysts such as Darren Cahill have deemed Monfils a "coaching nightmare" because of his nonchalant play at times. So far this season, It seems as if coach Mikael Tillstrom has kept the flamboyant Frenchman in check more often than not. In a recent interview, Monfils stated his lofty goals to get back into the top 10 of the singles rankings, "You know I definitely believe that I can get back to top 10...100 percent sure..I am working for it."
The Frenchmen is currently ranked 25th in the world and is the 23rd seed at the Australian Open. His career high ranking came back in 2007, where he reached number seven in the world. If the 29-year-old wants to do that, he needs to keep playing consistently throughout the year. Consistent play has long been an Achilles heel for Monfils, with the Frenchman often experiencing nagging injuries and dips in play.
Still Plenty of Room For Improvement
Many critics have not taken his career seriously as it has seemed that Monfils values showmanship more than winning titles. Even with all the criticism, the Frenchman still has five career ATP titles and posted a good career record of 351-201. The positive thing about Monfils is that he is one of the most talented players on tour and one of the most athletic. If he can focus in the later rounds of tournaments, he has a chance to get back in the top 10. It will not happen though if he gets injured trying to make ridiculous shots. His dive in the fourth round against Kuznetsov caused an injury scare and could happen again since Monfils plays a lot on instinct.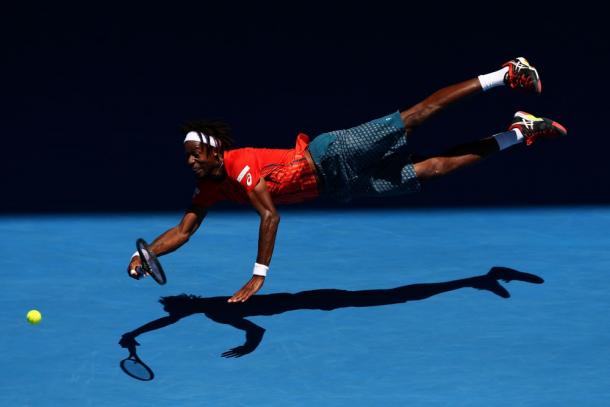 Last season Monfils was unable to play a good level of tennis throughout the season. "I think last year was maybe the worst season I played ever on the tour and you know I just think that I have good refreshment and know am 100% and ready to kick the new season and play much better," Monfils said.
There is no question that Monfils has the ability to be one of the best players in the world. He possesses the skills. If he can train hard every day, stay fit and make better decisions on court than his aerial display against Kuznetsov, Monfils could definitely surge back inside the top ten in the rankings.