 IMG Tennis is one of the best sports event and talent management agencies in the world. Names such as Maria Sharapova, Novak Djokovic, Serena Williams, Kei Nishikori are represented by the agency. Today, IMG Tennis announced on their Facebook page they had signed sixteen-year-old, Katie Swan from Great Britain.
More About Swan's Career
The Bristol-born teenager is currently the world number three in the ITF junior ranking having reached the Australian Open Junior final in 2015 where she lost to Slovakia's Tereza Mihalikova. She also reached the quarterfinals of Wimbledon Juniors. Just in 2015, Swan won two ITF titles. In March 2015, Swan won her first ITF tournament in Sharm el-Sheikh, Egypt where she defeated seventh seed, Julia Terzyska. Her second ITF title happened in September when she won in Madrid, Spain when she defeated Cristina Sanchez Quintanar from Spain in three sets.
In June 2015, she was granted a wild card entry at the Wimbledon qualifying tournament where she won her first match defeating the ninth seed Kristina Kucova. She would then lose in the second round of the qualifying Tamira Paszek.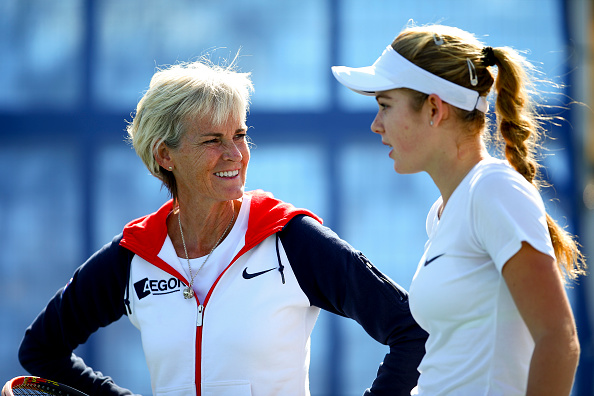 Just this week, Swan was named part of the Great Britain Fed Cup team to play in the Euro/Africa Zone Group 1 tie against South Africa after being called by the captain, Judy Murray to fill the spot Australian Open semifinalist, Johanna Konta left after she withdrew because of an intestinal problem. This participation will make Swan the youngest British player to ever play the Fed Cup.