After his shocking defeat in the first round of the Australian Open, Rafael Nadal is doing some damage control. His momentum is broken and surely his confidence has taken a hit. Before the next big event, the Masters 1000 event in Indian Wells, takes place, Nadal desperately needs to get some wins under his belt and rebuild that confidence.
This makes his South American swing in February more important than ever. The world number five will defend his title in Buenos Aires next week, before trying to reclaim his title in Rio de Janeiro. Both of these tournaments will be played on Nadal's favorite surface: clay. If the Spaniard wants to get back to his championship-winning form, his journey needs to start at these events.
Rebuilding Confidence
Rafael Nadal has insisted that his struggles over the last year have been primarily mental, as opposed to physical which he is used to. His loss to Fernando Verdasco in the opening round of the Australian Open was indicative of that. Nothing was wrong with him physical, but he had no answer to Verdasco's gusty big hitting and he tightened up. A loss like that can be devastating to a player who already struggles with confidence.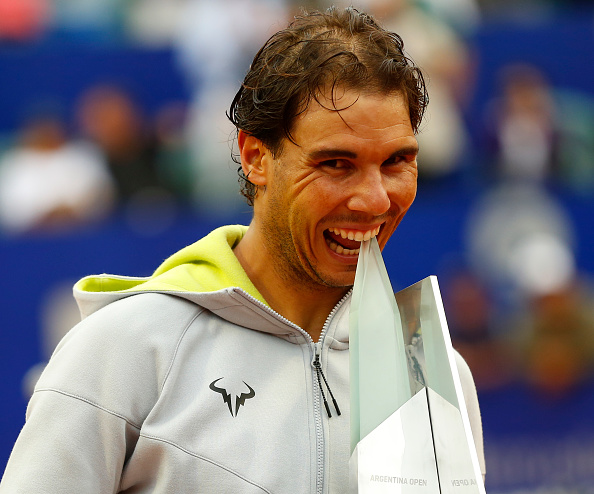 Is there a better way to rebuild said lost confidence by playing low-level events on your favorite surface the you have won before? This is a perfect opportunity for Nadal to re-find his form. Prior to Melbourne, Nadal had been playing great dating back to the US Open. Only once had he failed to reach at the semifinals of a tournament and had reached three finals, all on hard courts. He was looking like the champion of old. That form was a big reason why his loss in Melbourne was so shocking. He had been playing so well.
This is a chance for him to re-find that form. Nadal is likely to be the top seed at both events, making him the favorite. While he will face some tough opposition, there will be no Novak Djokovics in the draw, which means lower ranked opponents against who will not be able to put up as much of a fight. As these are both low level events, there will be less attention and less pressure for Nadal. He can loosen up and play a bit more freely. He may not get a chance the rest of the year where there will be less scrutiny than over the next few weeks.
The Road to Recovery
The good news for Nadal is that he has been here before, entering the South American clay court swing looking to rebuild. In 2013, it was the site of his epic comeback from injury. He reached the final in all three events he played, winning Sao Paulo and Acapulco. He rode that momentum for the rest of the season, which saw him win two majors, five Masters 1000s, and reclaim the number one ranking.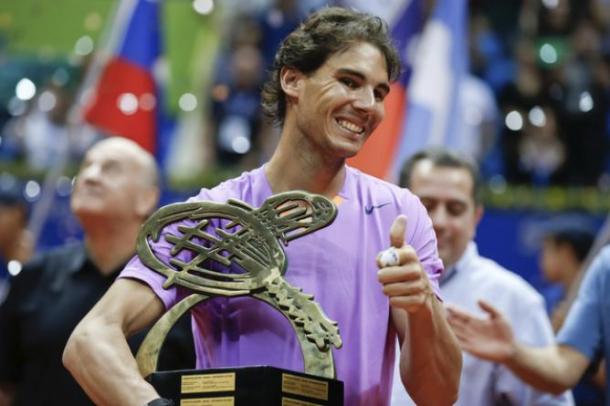 Even last year, Nadal came entered February in poor form and questionable health, looking for answers. "Last year when I won Buenos Aires I was still aware that I was playing bad" said Nadal. However, he stumbled in Rio not long after winning Buenos Aires and did not really recover until October. That is why this swing is very important for the Spaniard. The tour will not slow down for a while.
Now, these events will not be easy for Nadal. The draws at both will be deeper than ever, with David Ferrer, Jo-Wilfried Tsonga and John Isner confirmed for both events. This may be good for Nadal though. It is one thing to cruise to titles over low-ranked opponents, but beating those higher ranked players will be more indicative of his form and will allow him to regain even more confidence by beating serious opponents.
It has perhaps never been more important in Nadal's career that he succeed at this point in the season. If he struggles in South America, not only could his season by over, but his career could be on the ropes. He now has a golden opportunity to re-find his form and confidence away from the biggest threats and the heavy media attention. This is his chance for redemption, and he desperately needs to take it.