 Rising star, Alexander Zverev, is the youngest player in the ATP top 100. Being in the top 100 and facing expectations, the young German says he feels no pressure to perform and is ready to put in all the hard work.
No Pressure For The German
When asked if he feels any pressure or excitement from being labeled as one of the future rising stars of tomorrow, the German said, "I do not feel any pressure. We get many attention on us (young players), but we have to work to be at the top of the rankings. We are still quite far from the best players in the world."
Acknowledging that there's still some way to go to be one of the best players in the world, shows the down-to-the-earth side of the 18-year-old. It is no secret that in the ATP, it is difficult to crack the top 30 let alone the top 10.
Rising Star
After his recent amazing run at the Open Sud de France, where he beat the likes of Marin Cilic, only to be defeated in the semifinals by a resurgent, Paul-Henri Mathieu, Zverev now sits at his career high ranking of 70. An incredible feat for someone as young as him but it highlights his massive potential. Just last year, he was named ATP Star of Tomorrow for his performances. "I just tried to work very hard to get to this level", quipped Zverev. And he looks set to continue with his hard work.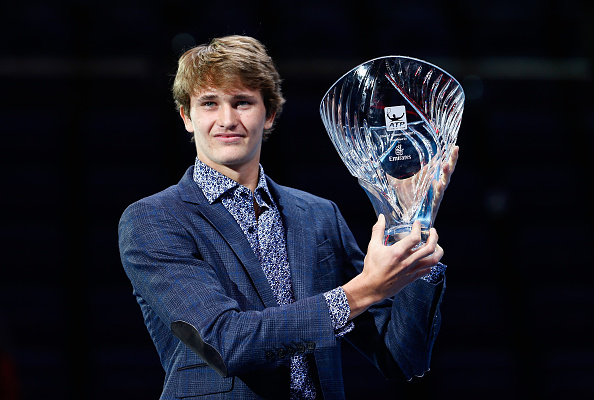 The German has youth on his side and with the determination to work hard he could go further. "Since I was a kid I have always dreamed of becoming a very good tennis player". And he looks to be well on his way of realizing his dream.