 Over the years, tennis legend Rod Laver, now 77-years old, remains a prominent figure in the tennis world. In a recent interview with Sports 360°, the two-time Calendar Grand Slam winner and 11-time Grand Slam hit several recent issues in the tennis world, from Roger Federer's quest for another Grand Slam title, to Rafael Nadal's recent struggles, most notably his semifinal loss to Pablo Cuevas in Rio de Janeiro, and touched on Novak Djokovic's chances at finally achieving the career Grand Slam.
In addition, world number three Federer took to social media to announce his return to the practice court only weeks after knee surgery to repair a torn meniscus.
Laver: "Roger Can Still Win A Slam"
Despite losing to world number one Novak Djokovic last month in the semifinals, Federer is still playing well. Laver still believes the 17-time Grand Slam champion can add one more title to his arsenal, specifically at Wimbledon.
"I thought even that time [against Djokovic] he looked like he was playing great tennis in the two previous matches," Laver said. "So when you see that, you think well, yeah, Roger stands a chance. Somewhere around the line maybe Wimbledon is an opportunity for him to do that. He certainly knows the territory. He knows the competition."
However, Laver went on to add that a favorable draw is a big key. "If he gets a good draw, and I think that's always very critical, there's probably two, three, four guys that you would really rather not have to play," Laver added. If they're in the other half, he has an opportunity. I think it's possible."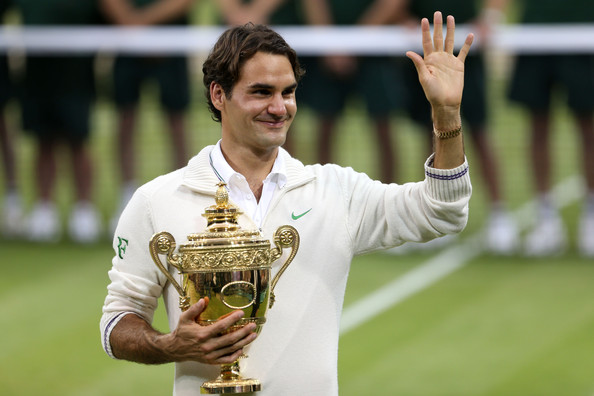 Federer Returns To Practice For First Time Since Surgery
For the first time since his knee surgery on February 3rd, 2016, the Swiss Maestro took to social media to announce his return to practice. On Facebook, Federer posted a photo demonstrating that his knee is fine as he is able to jump, later adding another photo with the caption: "Rarely felt so happy being back on a practice court." As his rehab continues, the Swiss number one is expected to make his return to the ATP World Tour next month in Indian Wells.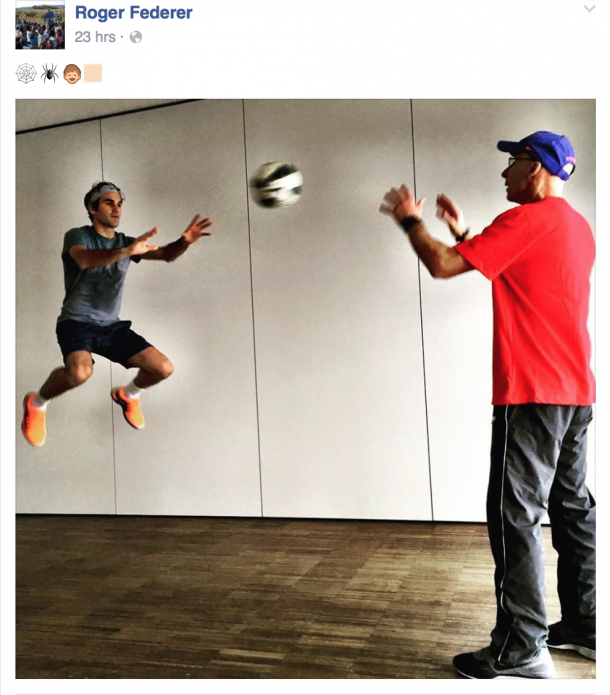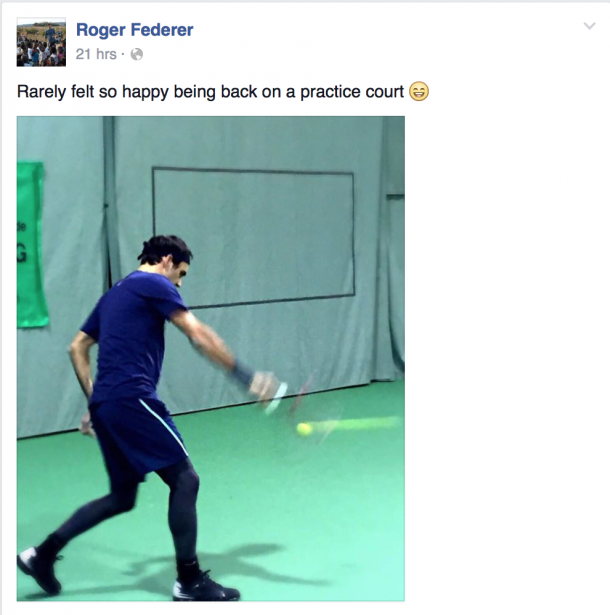 Laver: "Novak Is On The Right Way To Do It [Calendar Grand Slam]"
With his recent Australian Open crown, the Serbian world number one tied Laver on the all-time Grand Slams list at 11. However, the Serbian is still searching for one key addition to his résumé: the career Grand Slam, or winning all four major tournaments in a career. The six-time Australian Open champion has reached the French Open final twice but has come away empty each time.
However, beyond even achieving that milestone, the 77-year old Australian believes Djokovic can do even more, saying that he believes the world number one can achieve the calendar Grand Slam, or winning all four majors in one season.
"I think it's good for the sport if someone does win a Grand Slam," Laver said. "This is not an exclusive club I'm a member of. I think Novak is on the right way to do it. Yes, we are at the beginning." Laver added that back in the day when he competed with Roy Emerson, after one of the two won the Australian Open, everyone immediately looked for the recent champion to achieve the calendar slam.
However, as the level of competition is much higher today, Laver went on to add that it will not be easy, as "There is so much competitiveness, there are many players." Specifically, he mentioned Milos Raonic, the current world number 13 who recently broke through to reach the semifinals at the 2016 Australian Open.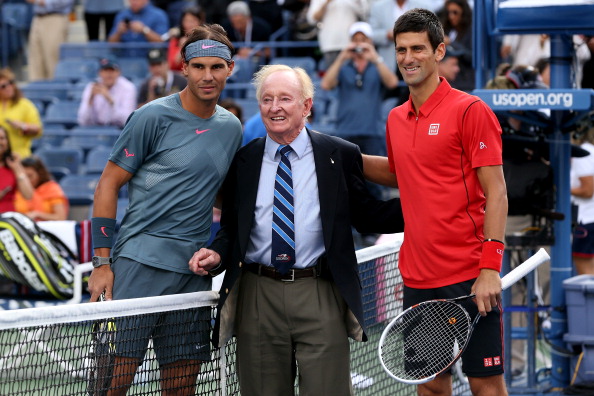 Laver: "Nadal Is Too Worried About Hitting The Ball"
In the last part of his interview, the great tennis legend touched on Rafael Nadal's recent struggles, commenting that he believes the 14-time Grand Slam champion is too worried about hitting the ball, rather than playing his attacking style of tennis.
"He dropped his level a little bit, I do not know if someone knows the reason," Laver said. "His forehand is not the one of three or four years ago. That top spin so powerful, that way to hit the ball with speed, the ball used to bounce a lot and was very deep. He was aggressive during the entire match. Now it seems he does not play in the same way. It seems he is more worried about hitting ball than attacking."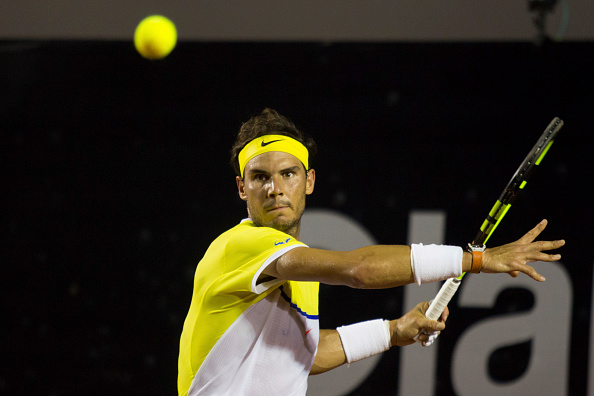 As Federer continues his rehab, Djokovic is currently competing in Dubai in search of his fifth title at the Dubai Duty Free Tennis Championships. More impressively, his second round victory over Malek Jaziri was his 700th singles victory all-time. The top-seed faces sixth seed Feliciano Lopez next in the quarterfinals.
Like Federer, Nadal's next tournament will be in Indian Wells, which begins on March 7th.