 Jelena Ostapenko, Belinda Bencic and Daria Kasatkina have ensured that three eighteen year-olds are present within the WTA's top fifty players for the first time since 2009. Back then it was Caroline Wozniacki, Anastasia Pavlyuchenkova and Sorana Cirstea being the eighteen year-olds present in the top level of the WTA tour.
Ostapenko Secures a Career-High Ranking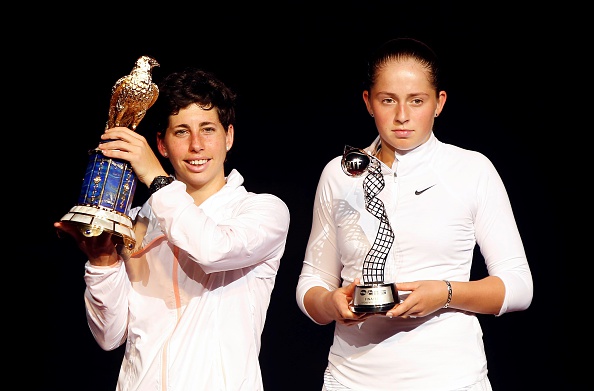 Jelena Ostapenko secured a new career-high ranking this week as she surprised everyone by going all the way to the Doha final before losing to Carla Suarez Navarro. The Latvian moved all the way up to forty-one in the world from eighty-eight by reaching her second WTA tour final, after a previous run to the final in Quebec City. Along the way she impressively defeated Petra Kvitova as well as Australian Open sensation Saisai Zheng in the quarterfinals.
The Latvian did win the first set in the final at the Qatar Total Open, but lost the last two close sets to take home the runner-up trophy. The former Wimbledon junior champion is in a strong position to build on this showing for the rest of the season, including on clay which was the surface she reached four of her ten ITF finals on.
Bencic Remains in The Top 10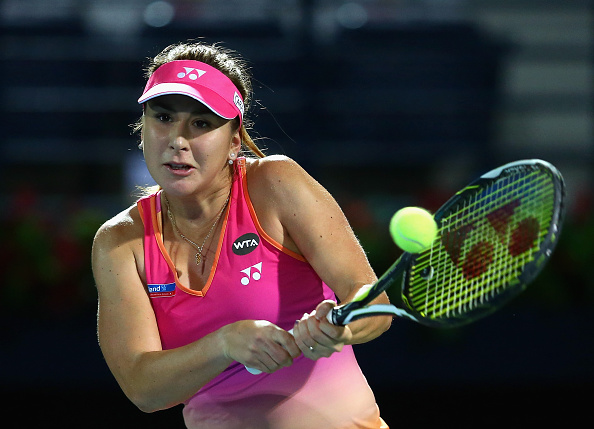 The next WTA sensation Belinda Bencic remains inside the world's top ten players despite losing in the second round to Coco Vandeweghe in Doha. That straight set defeat aside, the Swiss player has had another strong start to 2016 by losing in the fourth round at the Australian Open and reaching the final in St. Petersburg. Bencic gained a career-high ranking of seven just last week, and falls only one position to eighth after a poor showing in Doha.
The former Wimbledon and French Open junior champion looks in a good position to challenge for the biggest titles on the tour, aiming to build alongside the Rogers Cup title she won just last year.
Kasatkina Continues to Build On Impressive Showings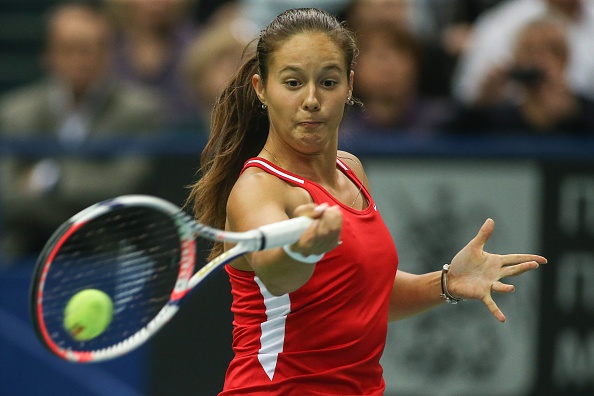 The 2014 junior French Open champion Daria Kastkina completes the trio of eighteen year-olds in the top fifty after winning a match in the recent event in Doha. Eventual champion Roberta Vinci defeated the Russian youngster in the second round, edging past in a third set tie-breaker. Kasatkina found herself with a new career-high ranking after winning two rounds at the Australian Open, only losing to world number one Serena Williams. This third round showing matched her achievement at last year's US Open, where she reached the same stage in her first ever Grand Slam event courtesy of a loser lucky spot.
Kasatkina's ranking reads forty-six, just one drop from her career-high ranking which was secured a few weeks ago.