 They say that age is merely a number. A number which has been increasingly dismissed by professional tennis players in recent years, as they continue to play long into their thirties. For some players it is these twilight years where they reach their peak. Andy Murray hopes to be another player who emulates the achievements of the likes of Roger Federer, David Ferrer and Feliciano Lopez, who even as they age closer to their mid-thirties, stay close to their career high ranking.
Murray Inspired By Older Players Achievements
Speaking to The Telegraph, Murray said, "So maybe when I was younger, I thought that careers finished at 30, 31 for most players. But suddenly the guys around just now have made me think that actually maybe I still have six, seven years left playing."
With players continuing to improve as they enter their thirties, still challenging for and even capturing titles consistently, the days of players careers finishing at 30 or 31 appear to be history. The most staggering stat in men's tennis right now is that five of the ATP rankings top 10 players are over the age of 30, Stanislas Wawrinka, Tomas Berdych, Jo-Wilfried Tsonga, Federer and Ferrer. For Murray, now at the age of 28, he and the players around the similar age have become inspired by their success, making the British number one re-evaluate the potential longevity of his tennis career.
A recent example where a player has returned to form in his thirties is Marcos Baghdatis, who stunned everyone with a surprise run to the final in Dubai. That was the Cypriots first ATP Tour 500 level final in six years, but it acts as a reminder to us of the tennis he is still capable of producing. The 30-year-old is just one of many regarded as 'veterans' on the tour who continue to perform well and entertain the crowds even more so than ever before.
Looking Ahead To The Future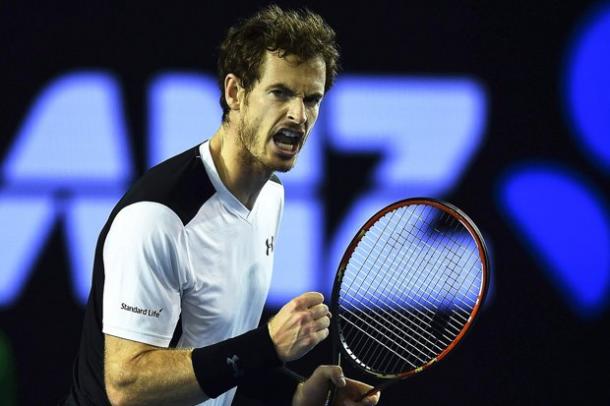 Having recently become a father, Murray is in a very good place mentally right now as he prepares to lead Great Britain in their Davis Cup title defence in Birmingham against Japan in round one. This is at the forefront of his mind right now, but the world number two cannot help but look to the future and be excited by it.
"I still enjoy it, I love the training and the travelling. I don't know if I'm going to like being away from my daughter, I don't suppose I will. I'll just have to wait and see, also if my body stands up. I'll keep playing as long as I can."
One thing is for certain, Murray is not hanging up his racket anytime soon. His daughter Sophia Olivia Murray will be able to watch her daddy on the TV for a few years to come, which is great for her and great for British Tennis in general.