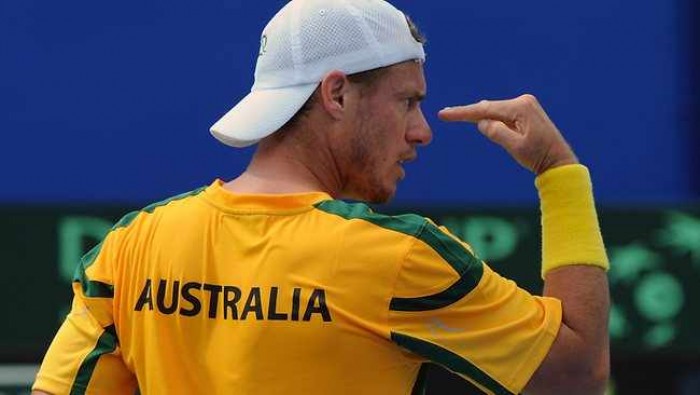 Two months after retiring following a second-round loss to David Ferrer at the Australian Open, Lleyton Hewitt is set for a one-time comeback when Australia faces the United States in the first round of the Davis Cup this weekend. Hewitt replaces Nick Kyrgios, who was forced to withdraw from the team with a back injury. This same back injury caused Kyrgios to retire in the middle of his semifinal match in Dubai against Stan Wawrinka, trailing 6-4, 3-0.
Hewitt Set to Return Despite Strong Month from Kyrgios
Kyrgios won his first career title in Marseille the week prior and appeared to be struggling with the injury then as well. Hewitt, named Australian Davis Cup captain on October 26th of last year, has a career record of 58-20 in Davis Cup competition and has led the Aussies to the Davis Cup finals in 1999, 2000, 2001 and 2003 with championships over France in 1999 and Spain in 2003. It's unclear what Hewitt's role will be.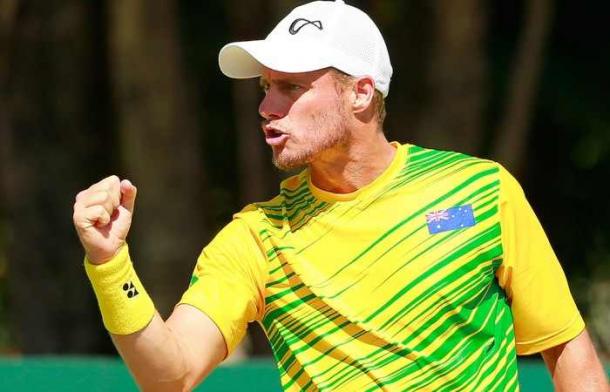 Historic rivalry renewed in Hewitt's comeback
Australia and the United States are meeting for the first time since 1999, when the Aussies won en route to the title. The rest of the team is comprised of Bernard Tomic, who will play as one of Australia's singles players. Sam Groth and John Peers will be the doubles team and it is concievable Groth could step in and play singles, but that decision has not been made yet.
Australian Davis Cup coach Jason Stoltenberg hinted that Hewitt may be included in the team. "He [Hewitt] thought he was retired and he's hitting more than these guys," Stoltenberg said. "It's probably the first time a captain's had to get out and prepare as if he may play. Look, as you know, he's a great team man and he'll do whatever he needs to do, whether that's playing or sitting on the side. We don't expect he'll play but we'll have to wait and see in the next 24 hours."
The draw for the matches is tomorrow with the US sending out John Isner and Jack Sock for singles and Bob and Mike Bryan for doubles. The matches will be played at Kooyong, the grass courts that used to host the Australian Open.