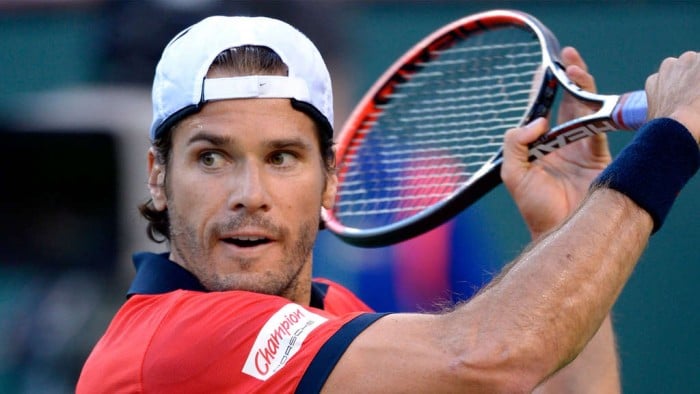 German tennis player Tommy Haas is planning to make another comeback from a shoulder injury as he says he is hopeful to play at the BMW Open in Munich. The former world number two is planning on also making successive stops in his native country of Germany as he sets to play in the Mercedes Open in Stuttgart and in Hamburg. He has been out of the tour since he last played in October last year in Vienna.
The 37 year old has seen his ranking drop to world number 357. It will take him some time before he can start getting directly back into ATP main tour tournaments without wildcards or a protective ranking. He will most likely receive a wildcard from Munich to give him a chance to play right away.
The German has recently been seen in good spirits as he was courtside at a Lakers game with young phenom Taylor Fritz and long-time friend Roger Federer.
Haas And His Injury Woes
It is no question that Haas's long career has been plagued by many injuries. After reaching a career high of world number two in May of 2002 he was dealt a big blow as he missed an entire season in 2003 due to injury. Many could say Haas would have had chances at winning many more titles and staying at the top of the game for much longer if he stayed healthy while in his prime. The German has dropped out of world rankings twice due to unfortunately being unable to play for extended periods of time, lasting around a year.
It took Haas a while to get back to his top form after coming back from injury. He did not return to the world's top 10 until 2007. He then was dealt another big blow, this time having to miss action from February 2010 until June of 2011. For the most part, the former world number two was then able to be a staple on the tour since that absence. In the first round of the French Open in 2014 Haas yet again came down with a serious injury to his shoulder. As a result, the tennis star had a surgery on his shoulder for the fourth time in his career causing him to be sidelined. In many similarities to his awaited current situation, the German decided to come back in Stuttgart at the Mercedes Open in June of 2015 after being awarded a wildcard into the main draw.
At that time Haas explained his mindset about returning yet again, "Now I feel that the shots have returned to my game. The time has come to return to the tour in order to play matches", (June 2015).
His return got off to a great start as he won his first round match against Mikhail Kukushkin. It seemed as though more positives were to come but it was few and far between for the veteran. He won very few matches and seemed to still struggle to get back after his recovery. The German withdrew from many tournaments, still nursing the issue. It all came to a harsh stop as Haas has not returned since appearing in Vienna in October. He kept his hopes for a return at the Australian Open this year but for the second year in a row he was forced to withdraw. He then aimed for a return at Delray Beach Championships this past month but was unable to as he withdrew.
Juan Martin Del Potro, who has dealt with injuries, made his successful return at that very tournament. The Argentinean is a great example of a player who has quickly come back to the tour right away after a long period of absence due to injury. Maybe Haas can use his example as inspiration for his possible return in late April.
Ending On His Own Terms
It is no surprise that the German is possibly near the end of his career. As a father of two Haas has many responsibilities and priorities off court. His health and age has made him seriously think about how much longer he wants to play.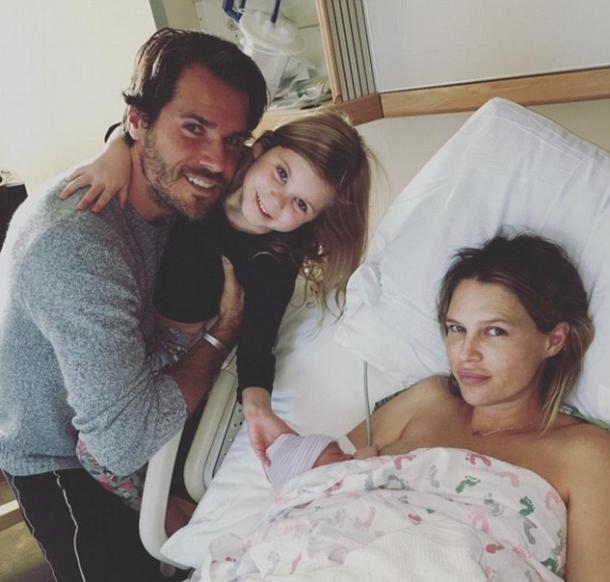 He wants to end on his own terms whilst playing high quality tennis before bowing out from the game. Ending off on an injury would not due Haas the justice from the great career he has had. The former world number two has his name to 15 career singles titles including one masters tournament. He also has brought in $13 million dollars of prize money.
Haas broke into the top 100 for the first time in 1997. He then went on to be one of the few players to reach a quarterfinal in all four major championships after making the quarterfinals of the French Open in 2013. He also has reached the semifinals of the Australian Open three times and the Wimbledon Championships once. Still a successful career regardless of all the injuries which shows he has dealt with adversity well over the years.
At 37 years of age the veteran has not been shy about saying his playing time could be for only one more year.
"Well, that is a good question. I though about it, I can't lie. But you know, there were times when I wasn't even sure I was going to come back. Like when I had my hip surgery, then again this time with the shoulder. I thought that could be it. But I would just really like to know if I can get back to a good level, if I can do well maybe into another tournament and go far, and maybe decide then. You know, an athlete knows when it is time. I am giving myself another chance. But then if losing becomes something I would need to be accustomed to, then it would be easier to decide. We just have to wait and see. At times you have many tough lows, but you have to surround yourself with the good people, keep on fighting. That is what I want to do know, but who knows, maybe one day I wake up and decide it is it." , Haas stated in an interview last year.
He also has eluded to thinking about playing his last US Open in the upcoming year in his interview done in August of last year. It seems Haas will really be playing it one step at a time as he carefully makes decisions moving forward based on how he plays and feels on court.