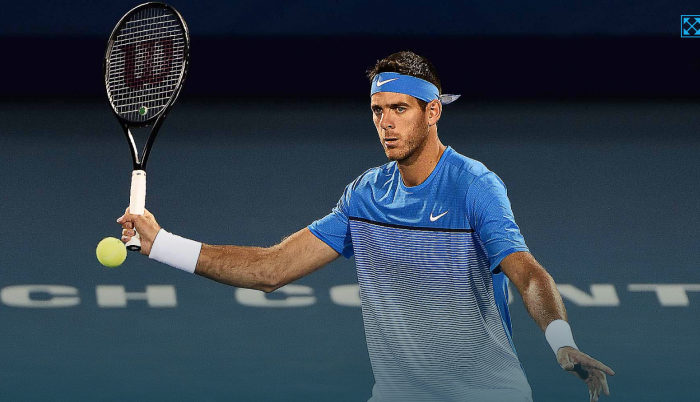 Juan Martin del Potro makes his return to Indian Wells for the first time in three years. The Argentine will open up his campaign in the California desert against Tim Smyczek of the United States in a first round encounter last on Stadium 1 tonight. This will be the first career meeting between the two.
Del Potro's Long Awaited Return
2013 was the last time del Potro has played at the BNP Paribas Open. As the seventh seed, the Argentine received a bye into the second round and took out Nikolay Davydenko and Bjorn Phau in his first two matches. In his fourth round match, he easily took out Tommy Haas. In his quarterfinal match, he came from a set down to knock out Andy Murray and then followed that up by taking out Novak Djokovic in the semifinals.
In the final, he met his third straight Big Four opponent in Rafael Nadal. The Argentine and seventh seed was feeling good, taking the first set off Nadal. However, the Spaniard stormed back to take it in three, in what was a memorable year for him.
The Matchup
With del Potro just coming back into tennis, it's tough to get a true grasp on his game. The powerful forehand is still there. However, his backhand still leaves plenty to be desired, but that will comeback in due time. At Delray Beach, the Tower of Tandil was just guiding his backhands over or just slicing them, feeling a bit uneasy hitting the full stroke. However, he grew more into his own as the tournament wore on, and he should have full confidence with most of his shots heading into the match.
Tim Smyczek. Most remember him for his brilliant effort against Rafael Nadal at the Australian Open back in 2014. He took the Spaniard to five sets, and even provided a moment of sportsmanship late in the fifth. The American can really get erratic at times and has trouble finding consistency in his groundstrokes. When he's on, he's on, just like against Nadal at the Australian Open. He has the ability to push del Potro around the court, creating space to open up some room for him to attack the open court.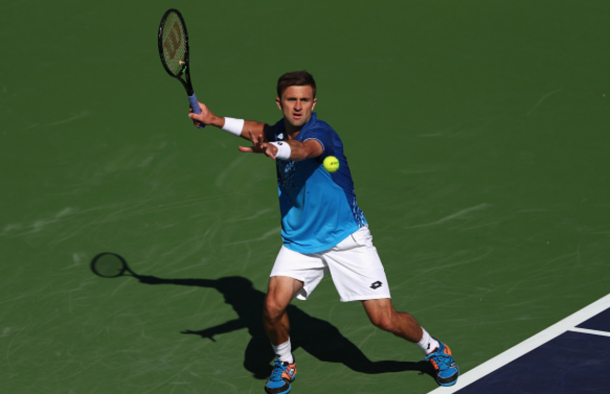 For Smyczek to be able to do that, he really needs to attack the del Potro backhand, the much weaker wing. He'll need to "apply Rafael Nadal tactics against Roger Federer" in the sense that the Spaniard attacks Federer's much weaker backhand, and Smyczek is going to have to do that consistently and with pace to have a shot to win
Prediction: Del Potro in straights
The Argentine, despite not having his game fully complete yet shouldn't be too troubled in his opener. After getting some tennis under him (and some convincing wins as well) at Delray Beach, the former world number four should have no problem cruising in this match.