 Victoria Azarenka took advantage of some poor serving from an off-her-game Serena Williams to claim the BNP Paribas Open title on Sunday, defeating the world number one 6-4, 6-4. Azarenka had not won a Premier Mandatory or Premier Five title since 2013, but she grabbed early breaks in both sets and played some good defense to win her second Indian Wells title, having previously won in 2012.
Early Break Sinks Williams
Serena Williams was contesting her first Indian Wells final since winning the title in 2001, having boycotted the event until 2015. It was clear that it had been a while when the world number one had a nightmare start. She quickly found herself break point down and would double fault to gift the early lead to Azarenka.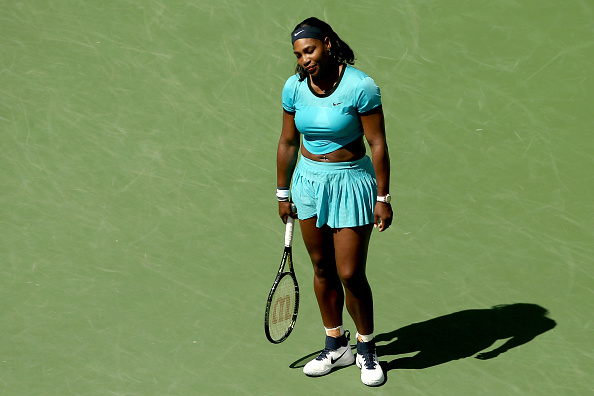 Azarenka started strongly on her serve, but Williams would start to get into a rhythm late in the set. Serving at 4-3, Azarenka found herself under pressure from the American, and found herself down 15-40. She saved both break points, and another at Ad-Out, before finally holding for 5-3. She served for the set two games later, and this time had no trouble holding to claim the opening set.
Azarenka Holds On for Title
Williams had started to build momentum at the end of the first set, but it was back to square one in the first set. The beginning on the set frame was identical, with Williams double faulting on break point to once again give Azarenka a break lead immediately. This time, the American was not going away quietly. She rushed ahead 15-40 in the next game, but could not convert. She had two more break points but still could not break through and the Belarusian held. To make matter worse for Williams, Azarenka would immediately break again for a 3-0 lead in the following game. The American proceeded to smash a couple of racquets, earning her a point penalty.
After the 2012 champion held for 4-0, it seemed like only a matter of time before she was holding the trophy. However, Williams had erased this exact deficit before against Azarenka, roaring back to beat her Belarusian rival in the 2010 Australian Open quarterfinals. Williams held for 4-1, but Azarenka was not about to let up and held for 5-1, putting herself a game away from the title.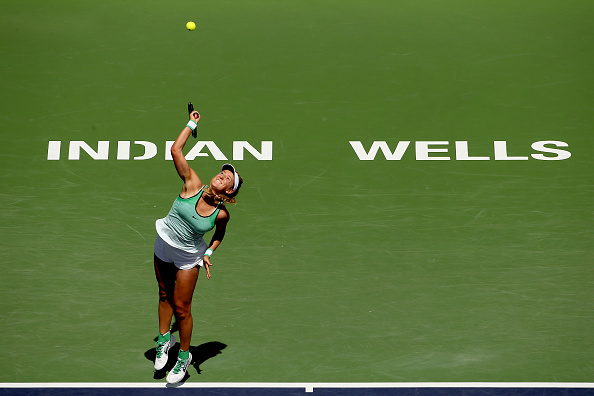 And that's when Williams turned up her level. After holding, she swiftly broke Azarenka, who was serving for the championship, to recover the first break and then held to close the gap to 5-4. When the 13th seed served for the match for the second time, Williams raced ahead to a 15-40 lead. Azarenka was determined to take advantage of this opportunity and saved both break points, the first with an ace, and brought up her first championship point at Ad-In, which converted to complete the upset.
By the Numbers
Victoria Azarenka's first serve was dominant in the final, winning 37 of 43 first serve points. However, he second serve was considerably weaker, only winning 10 of 28 points when she missed that brilliant first serve. She was extremely effective on break points, converting three of her four chances against Williams' serve.
Like Azarenka, Williams was strong on her first serve, winning 73% of those points, but only 44% of her second serve points. What will haunt Williams was her struggles on break points. She only saved one against her own serve, while she failed to convert 11 break point opportunities against the Azarenka serve. The match took one hour and 28 minutes.
The title is the 19th of Azarenka's career and eighth at the Premier Mandatory/Premier Five level. It was her first title at this level since the 2013 Cincinnati Masters. The title is her second at the BNP Paribas Open. The win over Williams is only her fourth in 21 matches.
The title is a big stepping stone in Azarenka's return to the top of women's tennis after injuries derailed her career for several years. With the win, she will jump back into the top ten in the rankings on Monday. Both women will next participate in the Miami Open, which starts next week.