 BNP Paribas Open CEO Raymond Moore's comments about the WTA and the women's tennis game in general have shaken the sports world, but the fallout has just begun, with major stars now chiming in as the debate continues.
After defeating Milos Raonic in the Indian Wells men's final, world number one and superstar Novak Djokovic was asked to respond to the earlier statements. Instead of going against Moore's comments that "women ride on the coattails of men" and that they should "drop to their knees and pray every night that Roger Federer and Rafael Nadal were born," the Serbian took an interesting angle on the issue, bringing more controversy to the topic, sparking outcry from many important sports figures, such as Serena Williams, Billie Jean King, Martina Navratilova, and USTA President Katrina Adams.
Djokovic: Male Players Should Fight For More Money
The 11-time Grand Slam champion gave a lengthy post-match interview to reporters, with most of the questions concerning the earlier comments made by Moore, who has since retracted his comments and apologized.
Just when the situation began to pick up, Djokovic's comments added even more fuel to the fire. The now five-time Indian Wells champion prefaced his comments by adding that the women's game overall deserves admiration for their long-time fight for equal prize money.
"Obviously it's a very delicate situation," Djokovic said. "Women deserve respect and admiration for what they are doing. You know, equal prize money was the main subject of the tennis world in the last seven, eight years. I applaud them for that, I honestly do," Djokovic added. "They fought for what they deserve and they got it."
However, he didn't stop there, going on to express his opinion that male tennis players should fight for more money.
"On the other hand, I think that our men's tennis world, ATP world, should fight for more because the stats are showing that we have much more spectators on the men's tennis matches," Djokovic said. "I think that's one of the reasons why maybe we should get awarded more. Women should fight for what they think they deserve and we should fight for what we think we deserve."
When asked if women should receive more money than men if data showed that the WTA received more attention than the ATP did, Djokovic agreed.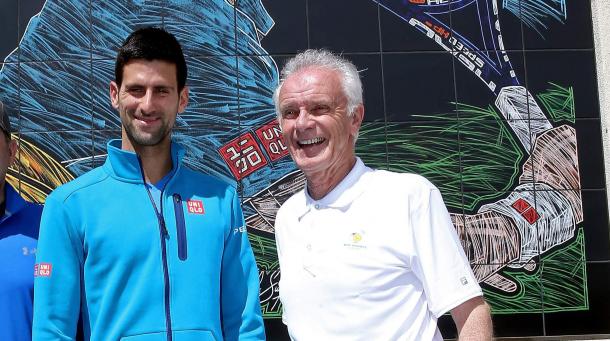 Djokovic: "I'm Completely For Women Power"
The Serbian star did try to distance himself from the argument a bit, clarifying his comments, adding that he has tremendous respect for the women's game, as well as adding the fact that women players have more challenges.
"I have tremendous respect for what women in global sport are doing and achieving," Djokovic said. "Their bodies are much different to men's bodies. They have to go through a lot of different things that we don't have to go through. You know, the hormones and different stuff."
"I have great admiration and respect for them to be able to fight on such a high level," Djokovic continued. "Many of them have to sacrifice for certain periods of time, the family time or decisions that they make on their own bodies in order to play tennis and play professional sport."
The Serbian pointed out the fact that his first coach was a woman, trying to ease his comments. "I have had a woman that was my coach and that was a huge part of my tennis career. I'm surrounded by women. I'm very happy to be married with one and to have a child. I'm completely for women power."
Nonetheless, Djokovic's comments have added more ammunition to this sudden battle and the damage has already been done. Many powerful women, such as Venus Williams, fought extremely hard for equal prize money , and equal pay for equal work for women in the United States and around the world continues to be a major debate and a hot-topic.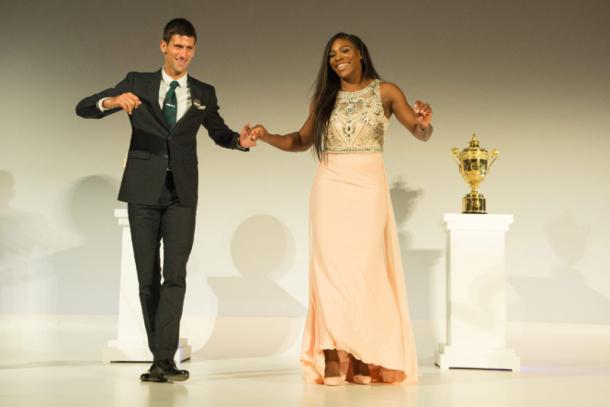 Serena Williams: "We, As Women, Have Come A Long Way"
Many WTA stars, past and present, have taken offense to Moore's and Djokovic's comments, as the 11-time Grand Slam Champion refused to completely deny that Moore's comments were out-of-line.
Following her defeat to Victoria Azarenka in the Indian Wells women's final, Serena was asked about Moore's original comments, and she took the opportunity to completely blast him and denounce his ideas.
"Obviously I don't think any woman should be down on their knees thanking anybody like that," Serena said. "If I could tell you every day how many people say they don't watch tennis unless they're watching myself or my sister, I couldn't even bring up a number. So I don't think that is a very accurate statement.
"I think there are a lot of women out there who are more exciting to watch. I think there are a lot of men out there who are exciting to watch. I think it definitely goes both ways. I think those remarks are very much mistaken and very, very, very inaccurate."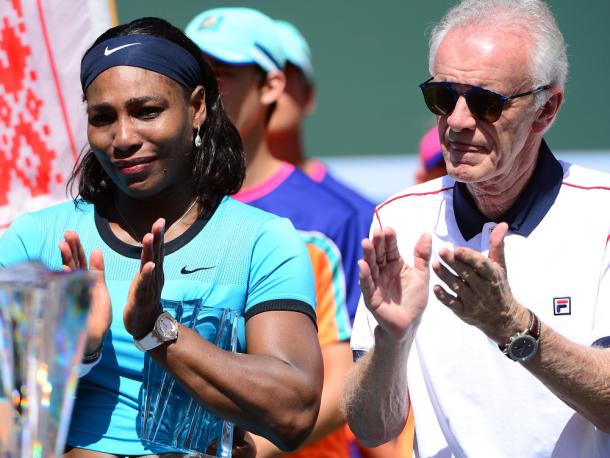 The world number one made sure to reference the long battle that women players have had in fighting and advocating for equal prize money.
"We, as women, have come a long way. In order to make a comment [like that] you have to have history and you have to have facts and you have to knows things. I mean, you look at someone like Billie Jean King who opened so many doors for not only women's players but women's athletes in general."
"I feel like that is such a disservice to her and every female, not only a female athlete but every woman on this planet that has ever tried to stand up for what they believed in and being proud to be a woman," Serena said.
Billie Jean King released the following statement via Twitter:

Martina Navratilova: Djokovic Does Not Understand
Tennis superstar and women's advocate Martina Navratilova was quick to denounce both Moore's and Djokovic's statements as well. When asked about the Serbian's comments, she responded harshly, adding that the debate about equal prize money ended years ago.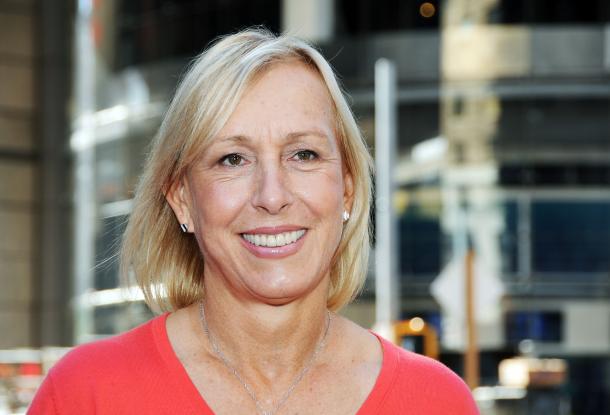 "Novak Djokovic, as much as I love him, clearly doesn't understand why, when women and men play in combined tournaments, they must be paid equally," Navratilova said. "I thought we settled that issue years ago."
USTA President Katrina Adams Releases Statement
USTA President and U.S. Open Chairwoman Katrina Adams released the following statement regarding Moore's original comments:
"The USTA and the US Open hold player equality as one of our bedrock principles," Adams said. "As the first Grand Slam to award equal prize money, we have endeavored to lead the way for gender equality in sports. We appreciate the hard work and incredible skill demonstrated by all those at the professional level, and the USTA hopes these tremendous athletes help to inspire the next generation of boys' and girls' players in this country."
"There is no place in this sport for antiquated, sexist or uninformed ideologies, and the comments made yesterday in no way reflect the beliefs of the vast majority of those in the tennis world."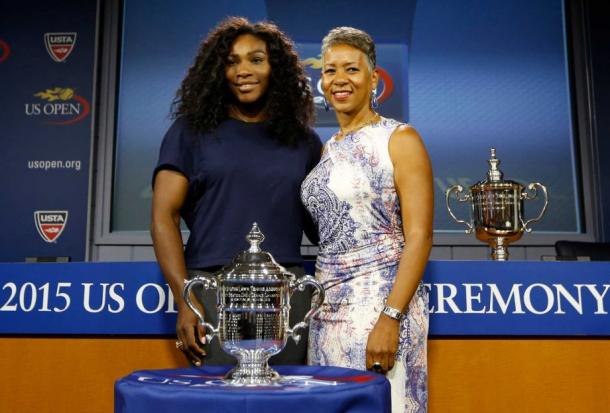 Raymond Moore's comments have sparked an incredble debate not only in the tennis world, but also throughout the sports world in general. Novak Djokovic has seemingly re-opened the debate about equal prize money. The fight for equal prize money was a contentious debate in the very least in its prime, so there's no telling how long this new wound will take to heal.