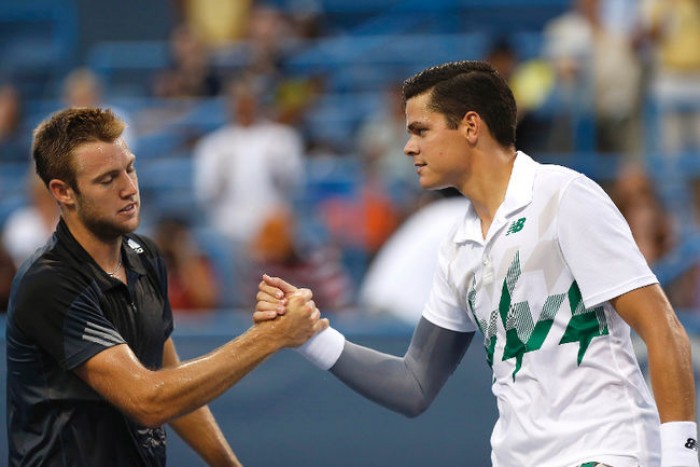 After Rafael Nadal and Stan Wawrinka were both eliminated on Saturday, the third quarter of the draw in Miami is now ripe for the taking. The winner of the third round match between 22nd seed American Jack Sock and 12th seed Canadian Milos Raonic will be the clear favourite to reach the semifinals, which makes this battle of North Americans perhaps the most significant match yet at the Miami Open.
Sock and Raonic will be the first match of the night session tonight on the Stadium court.
How They Got Here
Both Raonic and Sock received first round byes due to being seeded players. They've each played one match so far in Miami, both winning in straight sets. Sock benefitted from Sergei Stakhovsky's retirement, as the Ukrainian pulled out while Sock was leading 6-2, 3-2 in their second round match.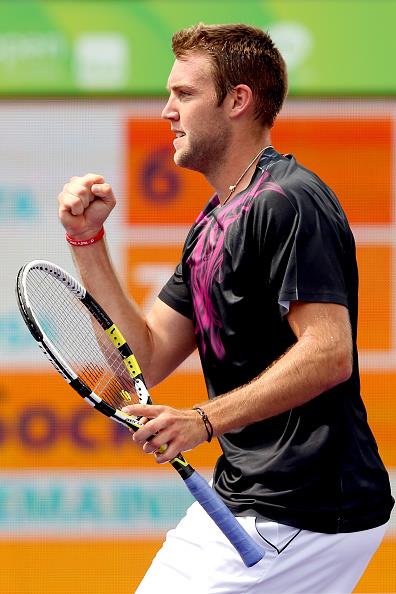 Raonic, who is coming off a runner-up performance in Indian Wells, was pressured by the strong serving of Denis Kudla in the second round. However, some inspired play from the American was not enough, as Raonic's serve was untouchable and he won 7-6(4), 6-4.
The History
Milos Raonic dominates this rivalry. After Sock upset Raonic in their first meeting back in the first round of Memphis in 2013, where Raonic had reached back-to-back finals, the Canadian has won six matches in a row against Sock. However, five of their seven matches have been three-setters. Their last two meetings required deciding set tiebreaks, both won by Raonic. In fact, in four of Raonic's last five victories, he won a tiebreak to end the match.
The Canadian has only beaten his neighbour-to-the-south in straight sets twice, but those wins came in their last two matches on American soil. Most significantly, the pair played in the second round of Miami in 2014, a battle won by Raonic 6-4, 7-6(1), the largest margin of victory in all of their matches.
Who Will Dominate the Rallies
Both players are aggressive baseliners and will be looking to control the tempo of the match. Dictating points will be key to success for both men. Raonic, who is the favourite, prefers to dominate and struggles when he faces an opponent who is relaxed and attacks him. That's what Kudla did to him in the second round, and what Sock has done to him in most of their meetings. The fact that all of their previous matches have been close shows that Sock, who has been ranked lower than Raonic in all of their previous meetings, plays a style of tennis that bothers the Canadian.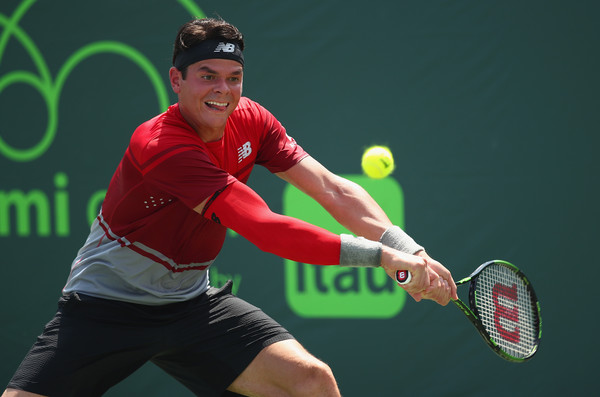 Sock will have to come out and attack Raonic from the get go. The Canadian is certainly more uncomfortable playing defence. However, the main reason that Sock needs to attack is that he does not have the defensive ability to beat Raonic from behind. While the American is by no means a slouch defensively, Raonic possesses some of the biggest groundstrokes on the tour.
The real challenge for Sock will be dealing with Raonic's new consistency. The pair have not faced since 2014. This year, under the guidance of Carlos Moya, Raonic has become extremely consistent from the baseline, wearing down opponents with his relentless baseline assault rather than simply blowing them off the court. That will be a new challenge for Sock to overcome.
Prediction: Milos Raonic in 3 Sets
Raonic has shown some vulnerability in his last two matches, but his level of tennis has been extremely high in 2016. While Sock should be able to come out and attack, he could not get the job done against Raonic when the Canadian was gifting opponents with errors regularly and struggling on defence. Raonic is now the more consistent player on the baseline and at the net and has better weapons to break down his opponent. Playing on home soil, Sock won't go away without a fight, but in the end Raonic will wear him down.