 Timea Babos was looking to advance to her first ever Premier Mandatory quarterfinals while Angelique Kerber looked set to equal her best showing in Miami when she reached the quarterfinals in 2014. Babos has not had any luck in their previous three meetings, losing all and only taking one set off the German during their match at Cincinnati in 2012.
It was the world number three who took the first set capitalizing on Babos's errors. However, Babos came fighting, finding her game and overcoming the German to bring the match to a deciding set. Babos took an early lead in the third set as the match moved past midnight but it doesn't last as Kerber fought back to clinch the set and match 6-2, 3-6, 6-4.
Consistent Kerber Breaks Babos Thrice
Kerber got off to a great start with an immediate break to start the match. The German was made to work for the hold to consolidate the break before Babos eventually got on the board for 2-1. Both players were getting into rallies as the match heated up and it was in one of those that Babos overcooked her shot to hand double break points to Kerber. The Hungarian disappointingly hit a double fault gifting the double break to the world number three for a 4-1 lead.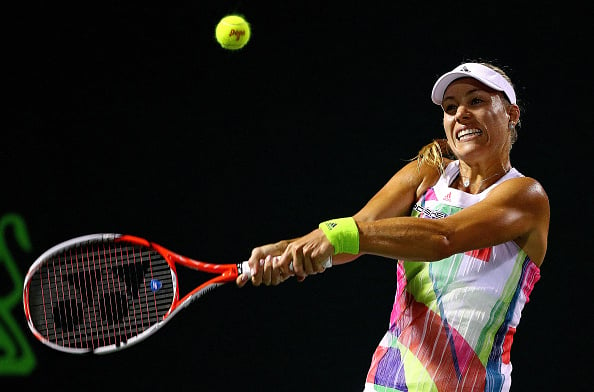 Babos was still fighting as she hit a couple of winners and got her first break point of the match when Kerber netted her deep return in the sixth game. The Hungarian got one break back after a poor shot from Kerber, to reduce the deficit to two games. However, Babos gave it right back in a loose game going down to yet another double fault trailing 2-5. Kerber went on to close out the set comfortably on her serve for 6-2.
Aggressive Babos Finds A Way
The Hungarian served first in the second set and held to start. Kerber looked to close her service game with ease but ended up giving away points cheaply before a double fault handed an early break to Babos. Babos upped her aggression and added more variety to her game as her coach had advised and it was working as she raced to a 3-0 lead.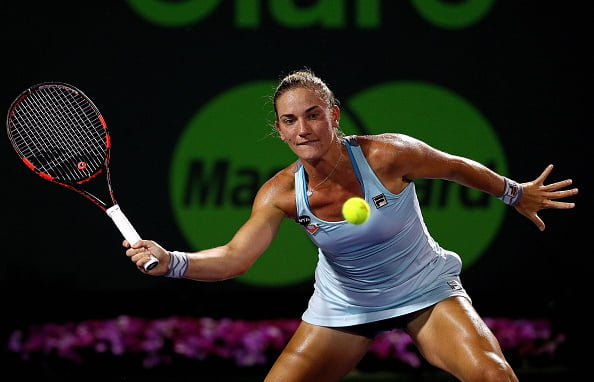 It was not helping as Kerber's level seemed to have dropped a notch from the first set. She managed to hold her serve for the first time in the second set despite being 0-30 down. Both players then held the next two games with ease. The sixth game then intensified as Kerber found her game and started to trouble Babos. She was winning the absorbing rallies and eventually got the break back to get back on serve for 3-4.
Serving to level the set for 4-4, Kerber was tested once again. Babos was relentless and was finding all her shots, mixing defense and attack with good effect. Kerber had to dig deep and came up with some good shots herself but could only prevent one break point as a stray forehand handed the break and lead to the Hungarian.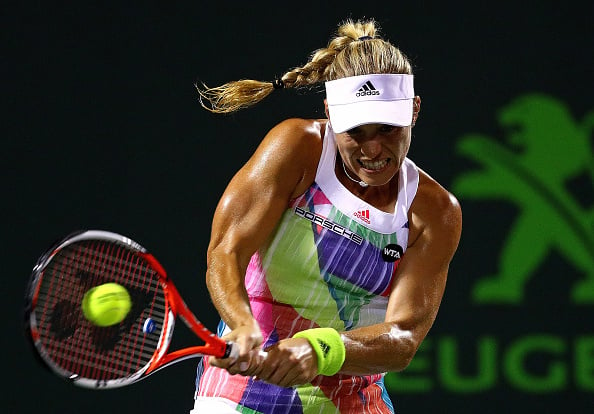 As Babos served for the set at 5-3, Kerber was not going down without a fight. The German was persistent and almost found the break back but Babos saved it with a powerful forehand. The Hungarian thought she had the set wrapped but a challenge from Kerber showed the call was wrong and it went back to deuce. Babos finally came through on her third set point taking the match to a decider.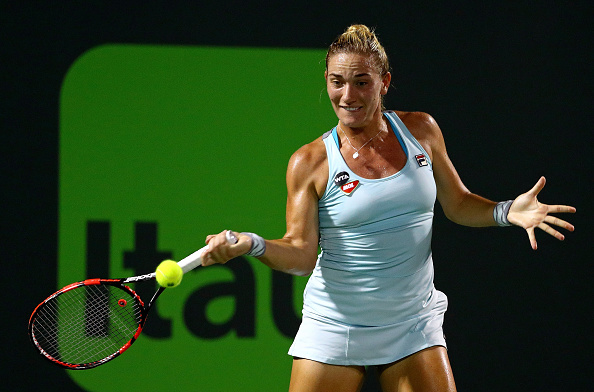 Babos Gets Off To A Flyer Before Kerber Comes Roaring Back
The third set turned out to a topsy turvy battle in the early stages. Babos was first to capitalize, getting off to a flying start breaking Kerber's serve at the first time of asking with some aggressive play. The German though responded immediately, getting the break back but was unable to hold her subsequent game going down 2-1.
After a succession of breaks, Babos was the first to hold her own service game to extend her lead to 3-1. Momentum looked to be on the Hungarian's side as she found herself with a couple of chances to break the German's serve. Kerber though managed to dug out a massive hold to keep herself within touching distance of Babos for 2-3. The Hungarian's lead was soon gone as a loose backhand handed break back to Kerber and the set was tied for 3-3.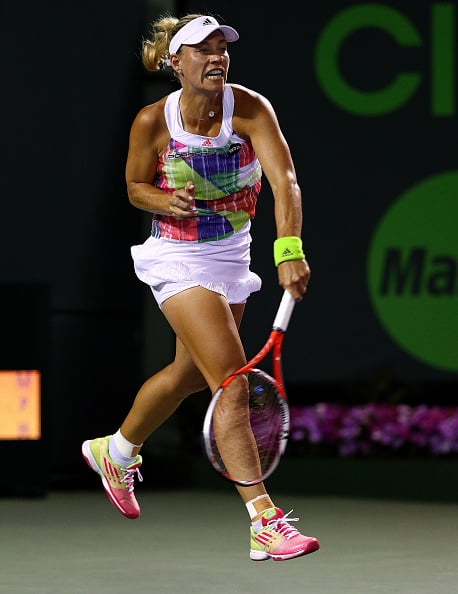 The set got closer as both players tightened up their serves. Soon Babos found herself serving to stay in the match at 4-5. Pressure was creeping in on the Hungarian as she hit a double fault at the worst possible timing to give Kerber her first match point. And the German took it with aplomb coming up with the best shot of the match, an incredible cross court passing shot, to clinch the set and victory after two hours and nine minutes.
Match Statistics
Kerber got in 81 percent of her first serves while Babos was only got in 67 percent of her serves.
The German also enjoyed better success in the break point conversion, capitalizing seven out of eight times. The Hungarian on the other hand, could only convert five out of nine chances.