 Speaking to the media in his post-match press conference, Milos Raonic discussed the reasons for his loss to Nick Kyrgios, the young Australian's potential and his behaviour on court, and his injury that kept him out of the game from the Australian Open to Indian Wells.
Thoughts on the match and Kyrgios' future
"I thought Nick played well. He came up with big shots in the important moments, and that's pretty much what it came down to, a few of those critical moments. He played with more life and energy in those moments, yeah. You know, he's very dangerous. He's done well in big tournaments already. He's played, I believe, two quarters at Grand Slams. You know, he has the ability to play that level,"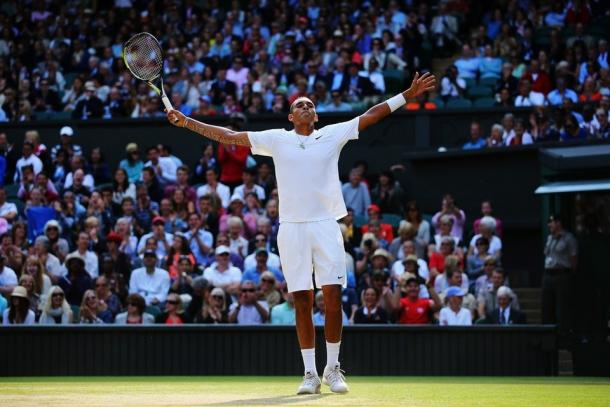 "He's beaten some top guys. I don't think there was anything shocking about that. I think he has a big, big amount of talent. It's about putting it together for him. He probably has one the bigger I would say up sides in his group. There is probably Zverev up there with him. It's about putting it together and making it count week after week."
Missed Chances
"Probably the one (break point) that hit the net early in the first set, I think that was probably the only one I had a true chance at. The other ones he was always finishing within two shots, so he played well,"
"I think it gives him a little bit more belief and rhythm. I did have my chances. I don't know if it was the next return game or the return game after that that I didn't make the most of, but that's what it came down to. I think we had a similar amount of break chances. Maybe he had one more than I did. He made it count more than I did," said the Canadian.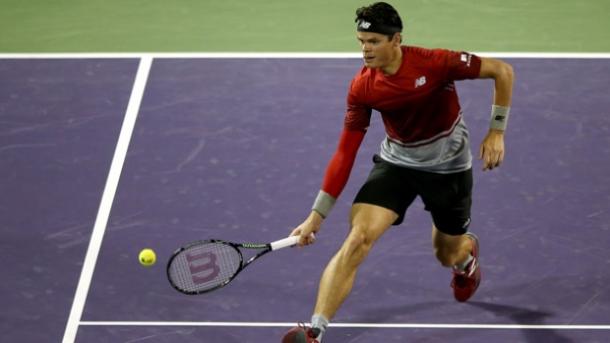 "At the end of the match, he played a better tiebreak than I did. It was not the two right mistakes to make there at the end of the match into the net. I think I made three I would say pretty unforced into the net."
Recent injury- a thing of the past
"Coming in, (in my) first matches, I had a few issues but by now I feel good physically. I felt like I didn't have any lingering pain and I was happy that disappeared." explained the big-serving Canadian.
Raonic was also asked to comment on Kyrgios' outbursts of emotion and how that affects his own game.
"Honestly, I don't notice. When the point is over, I don't really look to see what's going on on the other side. Maybe you hear something, but I don't really necessarily pay too much attention to it or notice most of it, unless it's something on the more extreme end. That's about it," he explained.