 Former world number one Caroline Wozniacki is working with David Kotyza, the former coach of two-time Wimbledon winner Petra Kvitova. Wozniacki and Kotyza were spotted working together this week in Monte Carlo, as the Dane prepares for the upcoming European clay court season. Kotyza and long-time charge Petra Kvitova spilt up just after this year's Australian Open, where Kvitova fell in the second round.

Wozniacki's Past Coaching Chaos
The Dane has been coached for most of her career by father, Piotr Wozniacki. While Wozniacki achieved many great results under her father's leadership, many blame the stagnancy in the Dane's game and her reluctance to change coaches as reaons for major problems in Wozniacki's career.
In 2014, the Dane went through a major coaching carousel, deciding to hire Maria Sharapova's former coach, Thomas Hogstedt. Wozniacki and Hogstedt worked together through the Australian swing, where the former world number one lost early in Sydney and at the Australian Open. With the two-time US Open finalist struggling under Hogstedt, Wozniacki fired him, instead bringing on a fellow Dane, Michael Mortensen.
In three tournaments with Mortensen, Wozniacki struggled mightily, losing in her opening match in Doha and in the semifinals in Dubai before getting trounced in the fourth round in Indian Wells. With the former world number one not doing any better under Mortensen, she fired him after only three tournaments, her second coach in three months.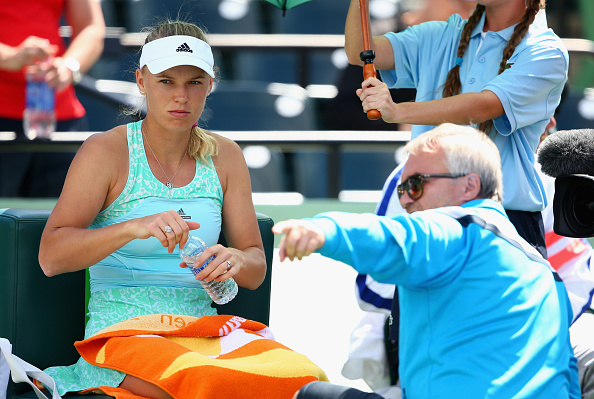 After parting ways with Mortensen, the former world number one stuck with father Piotr, achieving incredible results throughout the second half of 2014, showing signs of improved aggression and a more offensive approach. The most recent addition to the Wozniacki team was former French Open winner Aranxta Sanchez Vicario, who came on as a consultant for the clay court season, which has been the Dane's weakest surface.
The former world number one showed signs of improvement under Vicario, reaching the finals in Stuttgart, narrowly losing out to Angelique Kerber in three sets, before making the quarterfinals in Madrid. Other than a title in Brussels in 2012, the Dane achieved her best clay court results under Vicario, but parted ways with the former French Open champion before Rome.
Wozniacki's Dismal Start To 2016
After suffering a poor end to last year, Wozniacki kept up the bad form, losing easily in the semifinals of Auckland to Sloane Stephens, a player whom the Dane had never lost to before. To make matters worse, the two-time US Open finalist crashed out in the first round in Melbourne to Yulia Putintseva, before again losing in her opener in St. Petersburg to Dominika Cibulkova.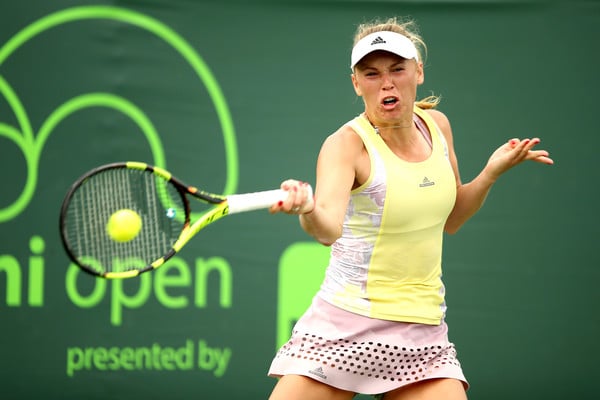 Wozniacki recovered her form briefly by making the third round in Doha, before coming up short against qualifier Elena Vesnina. In Monterrey, the Dane kept up the losing trend, getting pushed all over by Heather Watson in a straight sets loss in Mexico. Most recently, Wozniacki lost in her first match in Indian Wells to Zhang Shuai, before losing in the third round in Miami to Elina Svitolina.
What To Expect From Wozniacki And Kotyza
For Wozniacki and Kotyza to have success, the Dane's father will need to step aside and let his daughter be solely coached by Kotyza. Kotyza will look to bring much of what he did to Kvitova, encouraging an offensive mindset and more power, something the Dane will definitely benefit from. While Wozniacki and Kotyza have the potential to be a brilliant pairing, the Dane and her father will need to listen to Kotyza and Piotr Wozniacki will need to finally let someone else take the reigns on Wozniacki's game.