 Young Australian tennis star Thanasi Kokkinakis is making steps in his recovery process from a shoulder injury that has forced the Australian to miss out on the beginning of the season including the Australian Open in front of home fans. In December Kokkinakis decided to undergo minor surgery to repair his injured shoulder.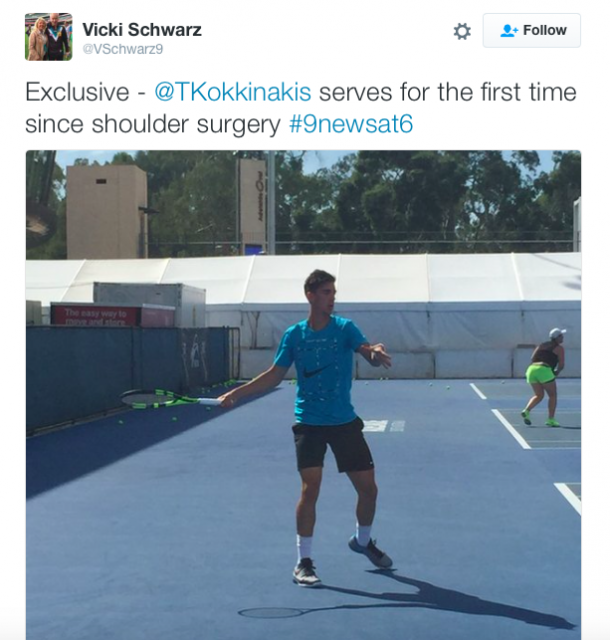 Great news has come to the 19 year old as he has just been able to serve for the first time since his shoulder injury. This is a big step as the Australian has had to rest for some time with almost no play. He can now focus on getting full play on the practice courts as he sets for a return.
At first it did not seem like a significant injury but after he withdrew from an exhibition match with Australian legend Lleyton Hewitt the 19 year old has been unable to return.
He had told fans last year:
"I'm shattered to let you all know I'm still having issues with my shoulder and won't be able to play any of the events in Australia this summer. My team and I had hoped a good rest at the end of the season would fix the problem, but it now turns out I'll need to have some minor surgery and will be out for the next few months. I'm confident this is just a small setback and having it done now is the best option for the long term. I'm pretty devastated I'll miss my favourite events of the year. For now I will focus on doing everything I can to recover and get back on the court as quickly as possible. I believe I can come back better and stronger".
Ranking Drop Due To Absence
Kokkinakis is one of the most talented young players on tour. When he is healthy he has shown the ability to beat top players. Last year Kokkinakis reached a career high ranking of 69 in the world. His last appearance on tour was in October at ATP 250 Valencia where he lost 6-3, 6-1 to German Daniel Brands in the second round of qualifying. Due to his absence, his ranking has dropped to 143 in the world. Hopefully his countryman Nick Kyrgios' run of great play can inspire him to make a big return to the ATP World Tour.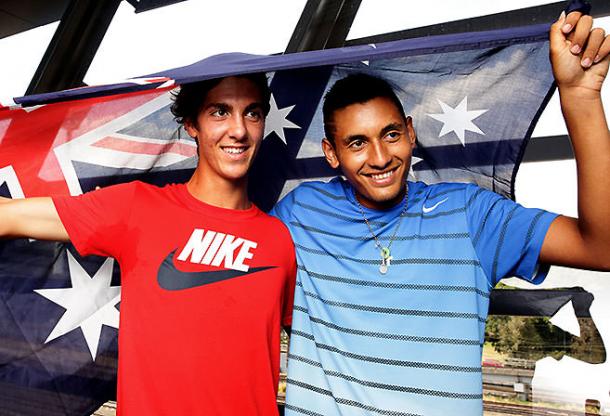 At 19 years of age, the 6'5" Kokkinakis has already racked up $664,047 in prize money. If he can remain healthy he has a bright future and will also help propel Australian tennis for many years to come.