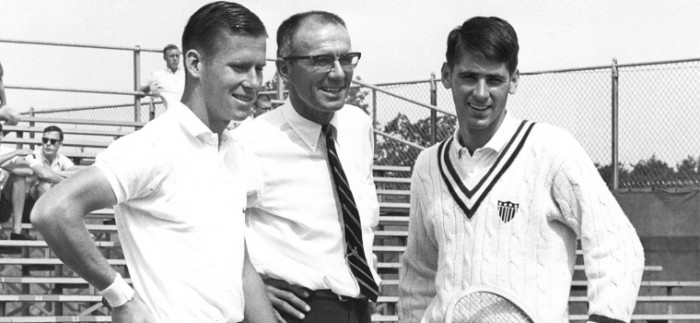 Stan Drobac, a member of the Intercollegiate Tennis Hall of Fame has passed away at the age of 88. As the longest tenured coach in Michigan State program history, Drobac was head coach for 32 seasons from 1958 to 1989. His team won the Big Ten in 1967 and finished runner-up in 1961, 1966, and 1968. He made a big impact on the program as his presence was felt with many successful seasons.
"Stan was a legendary college coach who loved his Spartans, but his legacy will be remembered as a teacher, mentor, and inspirer who made a difference in everyone he met," said MSU men's tennis coach Gene Orlando.
Aside from coaching Drobac was also a very successful student-athlete for the Spartans. In 1953 he won the Big Ten singles title while previously finishing runner-up in 1952. In addition, while partnering with Tom Belton he won back-to-back Big Ten doubles titles in 1952 and 1953.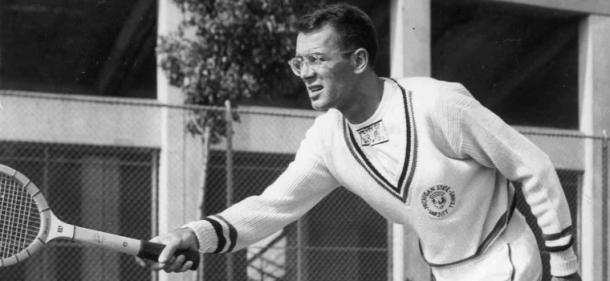 Influence On The Sport
In addition, Drobac has been instrumental on the growth of tennis and the progression of collegiate tennis. In 1961 he helped invent the "tenniscor". It was a copyright blackboard scoreboard which helped spectators follow tennis matches. He was also appointed to the first ever NCAA tennis committee and served on it for five years until 1974. From 1969-1973 he served as the President of the Intercollegiate Tennis Coaches Association. The Association used a scoreboard that was developed by him for more than two decades.
The current NCAA team competition's have been influenced by Drobac. In 1973, he started the National Intercollegiate Team Indoor Championships. The format has been used as an example that has helped carry collegiate competition forward.
A memorial service will be held on June 18th. It is a great way to honor a man who has meant so much to the sport of tennis and the community.