 2015 Fed Cup runners-up Russia host Belarus in an extremely interesting tie next weekend, with the winner taking part in the world group next year.
This mouthwatering tie is to take place at the Luzhniki Small Sports Arena in Moscow, and will take place indoors on red clay.
Russia: Big Stars Missing, But Selected Players In Form
The Russian team could well still be hurting after being the victim of a massive upset, losing to the Netherlands in a huge shock, and the fact that Russia could be dropping out of the world group would be unthinkable for many.
However, Coach Anastasia Myskina has not necessarily picked the team that many expected. Maria Sharapova is unable to play due to her suspension (though she may well not have played anyway), though Myskina has not picked stalwarts Svetlana Kuznetsova, Ekaterina Makarova or Anastasia Pavlyuchenkova for the team. This certainly raised a few eyebrows.
Despite this, Myskina has still assembled a pretty strong team for the tie. Young rising stars Daria Kasatkina and Margarita Gasparyan have both risen up the rankings greatly over the past season, and will both be dangerous players in this tie. Furthermore, Elena Vesnina is one of the best doubles players in the world, but has also had a good 2016 in singles so far and would be a strong replacement if either Kasatkina or Gasparyan are unable to play. Another young rising star, Elizaveta Kulichkova, is also in the squad and could well be a threat if she is action.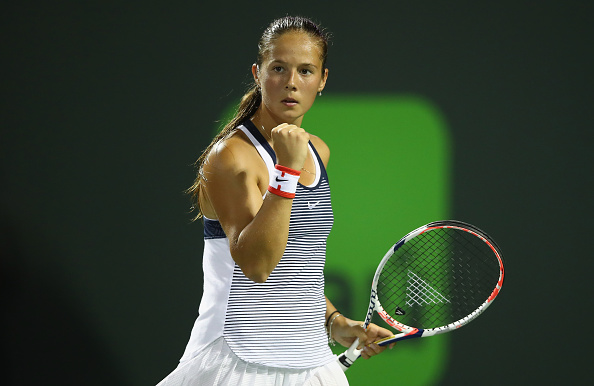 Belarus: Azarenka Leads The Team
Belarus will no doubt be confident after a good win over Canada in February, though captain Eduard Dubrou will be boosted even further by the fact that world number five Victoria Azarenka is committed to taking part in the tie.
Azarenka has arguably been the best player on the WTA tour this season, topping the Road To Singapore at this point, winning three big titles, and will certainly be a heavy favorite for both her singles matches. The former world number one also has experience in doubles, reaching three Grand Slam finals, and could well be in action in the fifth rubber as well.
The other singles player to join Azarenka will probably be Aliaksandra Sasnovich or Olga Govortsova. There is only one place between the two in the rankings (Govortsova is 99th, Sasnovich is 100th), though Govortsova is the more experienced of the two in the competition, and it could well be her who plays the singles tie.
Young star Aryna Sabalenka completes the team. The 17-year-old has never played in the competition and has very little experience at this level. This will certainly be a great experience for her, and she could potentially play in the doubles.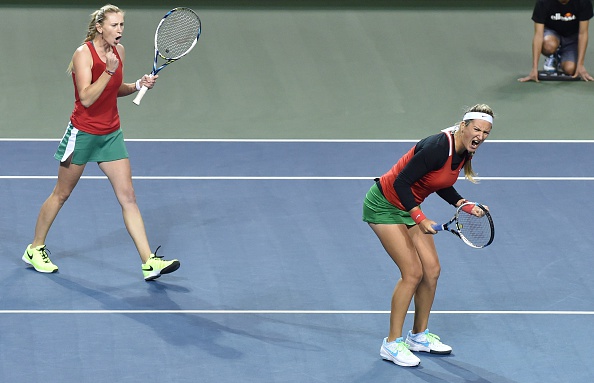 Assessing The Tie
This is certainly an interesting clash, considering what is at stake, and it has the potential to be tight.
Kasatkina and Gasparyan, assuming they are Russia's singles players, have both been in decent form recently, though it is hard to see them beating Azarenka and it is likely that the world number five will win two rubbers for Belarus, whoever she is playing against.
However, after Azarenka it becomes more interesting. It would be fair to back Kasatkina or Gasparyan (or Vesnina) to win the other two singles ties, though both Govorrtsova and Sasnovich are dangerous players and are certainly capable of securing what would probably be a decisive win for Belarus.
The doubles will certainly be interesting if it decides the tie. Vesnina will almost certainly play and could face off against former doubles partner Azarenka; the two reached two Grand Slam finals together. Vesnina and Kasatkina have formed a good partnership together, and that partnership outside the tournament could help Russia here.
Prediction
This could well be tight, though, with Azarenka on their team, it's hard to go against Belarus.
Obviously one player alone doesn't win you a Fed Cup tie, though Azarenka should win both her singles rubbers and it seems that either Govortsova or Sasnovich could also win a singles tie.
Prediction: Belarus to win 3-1