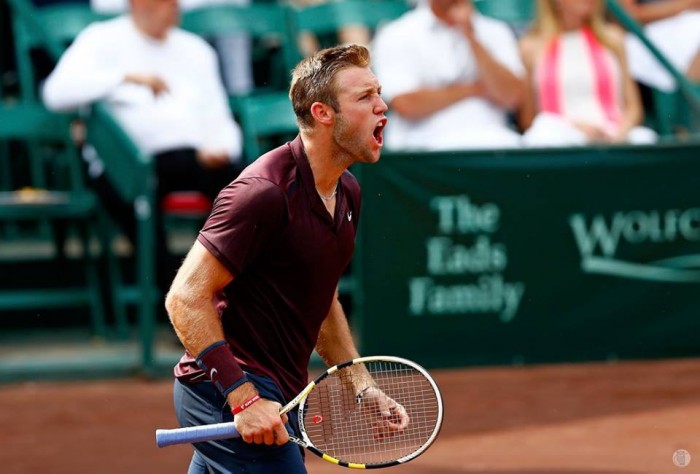 Jack Sock will attempt to defend his US Men's Clay Court Championship on Sunday after defeating fellow American and top seed John Isner in the semifinals. In a match that featured some strong serving from both players, it was the youngster who defended better and limited his opponent's opportunities, dominating his own serve in the 7-6(4), 6-3 victory.
Sock Rides Serve Through Tiebreak
Going into the match, both men knew that breaks would be few and far between, and a single let-up would prove costly. It was Sock who found himself under pressure early, being pushed to deuce in his second service game. But the defending champion rallied to hold. A few games later, Sock returned the favour, bringing up his first break point of the match on the Isner serve. But the top seed showed some brilliant play from the baseline and ripped a forehand winner to keep the set on serve.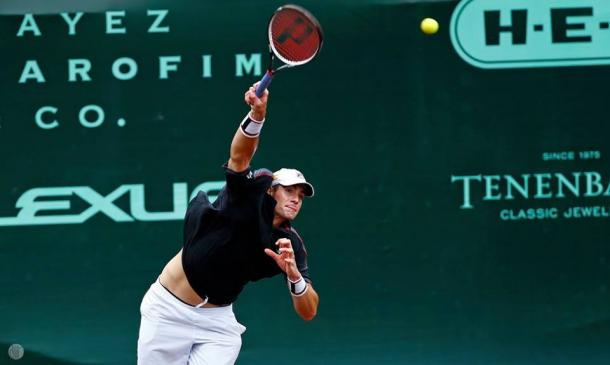 Neither player would grab the necessary break to seal the set, so the opener was deciding by the seemingly inevitable tiebreak. Sock got off to a dream start, winning the first point on the Isner serve and grabbing the minibreak lead. The one point was all the Nebraska native would need, as the rest of the tiebreak went with serve and Sock served it out at 7-4 for the one-set lead.
Lone Break Enough to Send Sock into Final
The fourth game of the set once again proved pivotal, only this time it was Isner who found himself under pressure. Sock quickly went ahead 0-30, before winning an epic rally where he chased down an Isner drop shot, somehow lobbed his six-foot-ten opponent and easily put away the return with a volley to set up triple break point. The top seed saved the first, but a huge forehand from Sock drew and error and he had broken for the 3-1 lead.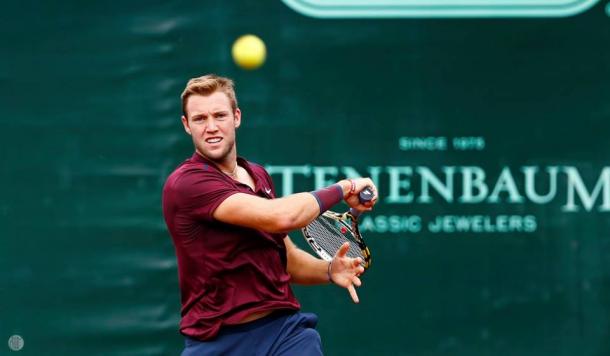 As expected, the one break would be all Sock would need. The 23-year-old dominated his serve for the remainder of the set, not allowing Isner a single chance to break back. As Sock served for the match, the top seed had a half-chance by pushing the game to 30-30, but back-to-back errors from Isner sent Sock into the final in just under an hour and a half.
By the Numbers
Despite being doubled in aces 14 to seven, Sock generally outserved one of the tour's best servers. He won a higher percentage of first and serve points, 77% to 72% on first serves and 70% to 60% on second serves, along with limiting his opponent to a single break point opportunity in the match, which he saved.
Sock is through to the final for a second year in a row, where he will take on Juan Monaco. Last year, Sock claimed the first and to-date only title of his career in Houston by defeating Sam Querrey.