 Thanasi Kokkinakis, who is regarded as one of the most talented young players on Tour, spoke to the press about his thoughts on the top players' game strategies.
Kokkinakis' bright future
Thanasi Kokkinakis turned professional just three years ago, yet he has already shown great potential to become a future top ten player. Just last season, Kokkinakis broke into the top one hundred in the rankings for the first time in his career. He was awarded wild cards into three of the four major championships: Australian Open, French Open, and Wimbledon. After capturing his biggest career win over twenty-seventh seeded Bernard Tomic, Kokkinakis' grand slam run ended with a loss to world number one Novak Djokovic in the third round.
This season, however, hasn't started out with the same excitement as last. In December of last year, the Australian announced that he would not be participating in the Australian Open due to an ongoing left shoulder injury. He underwent surgery earlier this year, and just months later, he is recovering quickly.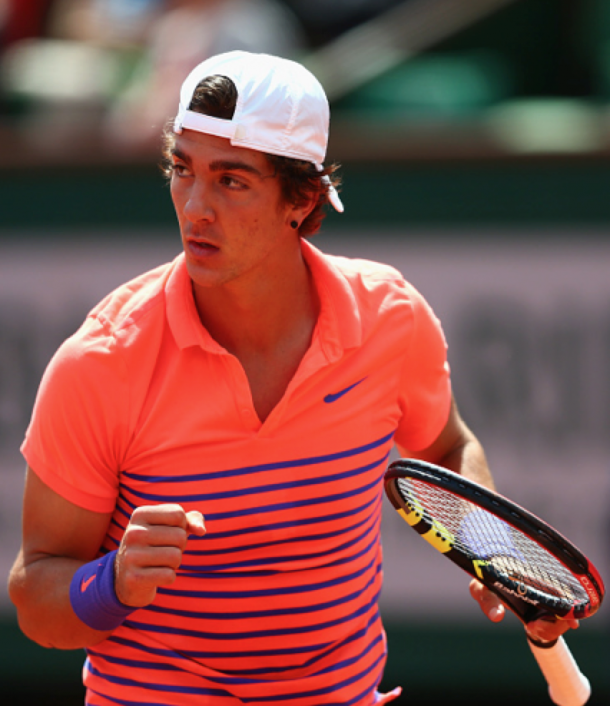 Return to tennis:
Looking towards the future and his return to competition, Kokkinakis spoke of the aspects of his game that he hopes to improve. Standing at 6'5," Kokkinakis is one of the taller players on Tour, giving him an automatic advantage at the net. He noted his volleying, specifically Roger Federer's particular style, as a component that he is working to strengthen. When asked about his baseline game, Kokkinakis was quick to compliment Andy Murray's incredible backhand, revealing, "I'd like to have [a backhand like] Murray's. I just love the way he hits it."
Final Thoughts:
Certainly, in using the top players as a template for his training, the world number eighty is headed down the right path. If he is able to improve his movement, a facet of Djokovic's game that he is aiming to match, Kokkinakis will begin to earn more impressive results—and, of course, the desired ranking boost.
Continuing to gain more experience in the big stages of tournaments against top players like Federer, Murray, and Djokovic, will be crucial on Kokkinakis' quest to become a top ten player.