 Rafael Nadal is entering the Monte Carlo Rolex Masters, the place where he once won eight consecutive titles, hoping to for better results than he's had over the past three years in the principality. After a generally disappointing start to the 2016, Nadal revealed to the media in Monte Carlo that he is feeling good entering this year's event, although he knows a big challenge awaits if he wants to reclaim the title.
Good to be Back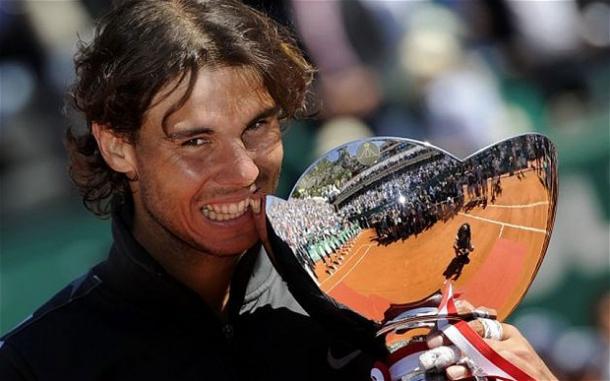 Not surprisingly, Nadal likes it in Monte Carlo. The Spaniard is always happy to return to the principality, saying "It's always good to be here. I always have special feelings and I'm happy to be back. It's the right place to be to play tennis. I had good practices in Mallorca and here, and I hope to be ready for the action. I am here to try my best in every match and I don't know how far I can go, but I will try my best to play well."
Feeling Better
While his results have not improved, the former world number one is optimistic going into this year's tournament based on his current sentiments. "I don't have stressful feelings like I had last year. I'm feeling much better with myself. The confidence is always the same. After Indian Wells, my confidence has been very high. I want to start the competition now and we'll see how I play here. It was an important tournament and one that I like a lot. It always gives me positive feelings and energy. I played well, won a few matches against tough opponents. I had the right result there."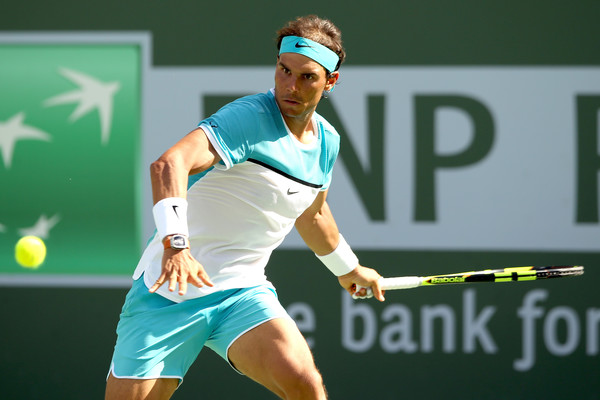 Nadal has also remained pragmatic about his most recent result, a disappointing first round loss in Miami. "but it's disappointing what happened in Miami [retiring against Dzumhur in the first round because of the heat]. It was an accident and part of sport life. I want to continue going in a similar way."
Challenging the Favourite
Despite his good feelings, Nadal knows that he is not the favourite at the event he has won eight times. The world number five is more than aware of the fact that Novak Djokovic is the man to beat in Monte Carlo.
"Everybody wants to be in his position now. When you win, it's easier to keep winning and when you lose it's easier to keep losing. It's the same dynamics, especially with an unbelievable player like him. It's difficult to stop. He's going to be the favourite for every tournament until somebody shows something different. He's the player of the moment without a doubt. Everyone sees him as the winner."
Nadal will kick off his campaign against Aljaz Bedene.