 Gilles Simon booked his ticket to the third round of the Monte-Carlo Rolex Masters after a well-played triumph over Grigor Dimitrov on Court Rainier II.
Simon Grasps Tight First Set
Early match proceedings indicated that the match was set to be a grinding clay court battle. A five-minute hold from Gilles Simon commenced the gripping second round encounter. The first five games saw neither player face a break point as they were winning a combined average of 75 percent of their service points. Excellent shot making was evident with enticing rallies early on.
The Bulgarian was stretched to deuce in the sixth game, but he yet again refused to face a break point which leveled the match to three games apiece. Simon then persistently held to maintain the on-serve set and earned the one-game initiative. Dimitrov hadn't lost a set to the Frenchman since 2012 and the Bulgarian denied his opponent any slight chance at it with a commanding hold to love.
The fifteenth-seeded Simon followed his poor return game with the ninth straight hold of the match. The 31-year-old led 5-4 as his younger opposition was sustained to serve to stay alive in the opening set. But the pressure and tightness were too much for Dimitrov as a string of errors off his racquet quickly psuhed him to love-40 down. On Simon's first time of asking, he executed a beautiful cross-court pass to take the first set 6-4 in 43 minutes.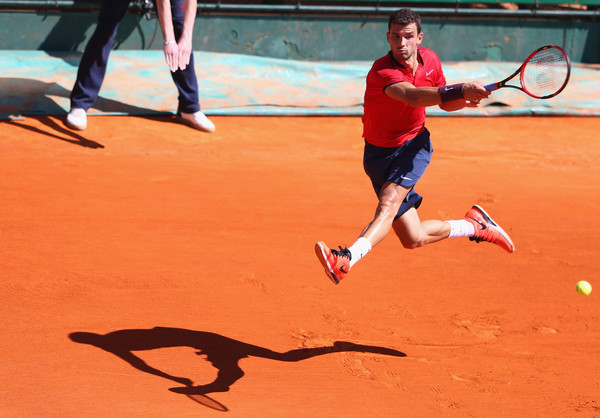 Frenchman Reaches Third Round
The second set kicked off in the same fashion as the first set, as Simon and Dimitrov exchanged routine service holds for the first four games of the set. Despite squandering his first break opportunity, Dimitrov salvaged the break after Simon netted an attempted backhand pass. The Bulgarian rejuvenated himself as he confidently changed ends of the court holding a 3-2 lead.
But the break glory did not last as the Frenchman broke immediately back to level proceedings. Simon steadied the momentum in his favor with a firm hold to 15, earning a set and 4-3 advantage. Dimitrov could not stop the bleeding as Simon broke to grab his third straight game. The fifteenth seed obtained a chance to close out the match on his service terms. On Simon's first time of asking, a Dimitrov forehand return went astray to seal the straight sets victory for the Frenchman in an hour and 27 minutes.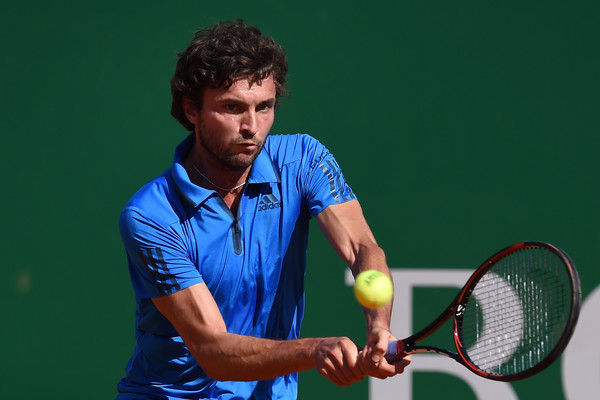 What is Next?
Simon improved his record against the 24-year-old to 5-1 after his second round triumph. He now awaits the victor of Stan Wawrinka and the Swiss' unknown opposition. Wawrinka will clash with the winner of the Philipp Kohlschreiber and Borna Coric meeting, which will be contested later today. Simon holds a combined 7-7 record against his potential three opponents.