 Alexander Zverev is a young 18-year-old tennis sensation who is quickly moving up the ranks. At the Monte-Carlo Open, he spoke with tennisworld.org's Jovic Ilic, touching on a multitude of topics.
Zverev improving with each match
The teenager has been playing some great tennis already this season, winning a couple of matches in Indian Wells along with another in Miami. He attributes this to the work he put on in the offseason with his coach saying, "We had two very long off-seasons actually. We had two months each time. I think that was very helpful, for this year as well."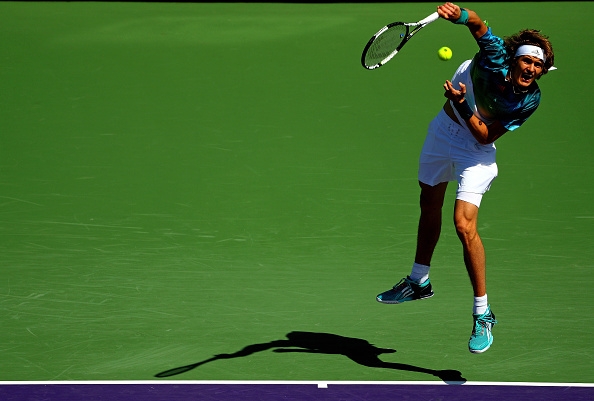 Zverev went on to talk about his matches against a couple of the world's top players, "I mean, I had a couple of great matches against Tomas (Berdych) this year. I had a great match against Rafa (Nadal) that I could have won in Indian Wells." His hard work is already paying off and it is only a matter of time before he starts beating the top 15 players in the world on a regular basis.
Young German has no favorite surface
Even though Zverev grew up playing on clay, but that he does not care what kind of surface he plays on. It could be grass, which he played on for the first time last year, or the hard court. It just "depends on me, not the surface, I think." This is a great attitude for the youngster, knowing that his game can translate anywhere and he can be a tough matchup because of that reason.
He does note that the hardest adjustment to make, during clay season, is the overall movement. Sliding to the ball is always a bit harder as one must get the timing of that down right. But Zverev went on to say that "having a great match ... always helps for your confidence."