 It was certainly not his best performance, but Andy Murray got his clay court season in 2016 off to a good start as he battled past French qualifier Pierre-Hughes Hubert in three tight sets at the Monte Carlo Rolex Masters. He was also unconvincing in his second match, battling past Benoit Paire from a set and a double break down, though two wins is the most important thing to remember from those clashes.
It seems likely that Murray will improve from that, and certainly managing to win his opening round match, unlike Novak Djokovic, will be a boost for him, though this is only the start of a potentially key part of the season for him, especially after early losses at the BNP Paribas Open and the Miami Open.
Clay is no longer his weak surface
In the past, the clay season was the period where Murray, one of the biggest names in the game, struggled. He was susceptible to upsets and was a relative distance behind the chasing pack, such as Djokovic and Roger Federer, in terms of catching up with the all-conquering Rafael Nadal.
However, things have changed. Former coach Ivan Lendl, a three-time French Open champion, started a change for Murray's fortune on clay which new coach Amelie Mauresmo has helped Murray build on. This, combined with the end of Nadal's dominance on the surface, now means that Murray is closer than ever before to the big names on clay.
2015 was a milestone year for Murray on clay. His first title on the surface came in Munich, and he played one of the best tournaments on his career as he won the Masters 1000 title in Madrid the following week, easing past Nadal in the final. Later this clay season, a second consecutive French Open semifinal followed, and it's fair to say that this was a strong period of the year for Murray.
There is no doubt that Murray is a danger on the clay from now on, and it will be a big surprise if he is not at the latter stages of all the big clay court tournaments; he must take advantage of this improvement on clay and build on it this year.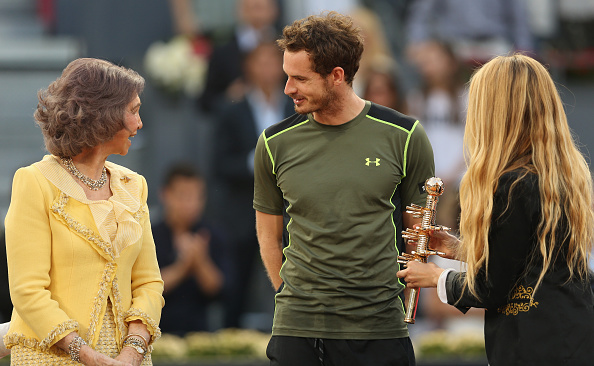 Holding off Federer
Murray is currently only 120 points ahead of the 2009 French Open champion in the rankings, and must try to stay in front of Federer.
Keeping off Federer is certainly one of the most important challenges of the clay court season for Murray. Federer will overtake Murray when the Brit loses his points from Munich, which he is not returning to this season. To have a strong chance at Wimbledon, Murray will probably have to be the 2nd seed, and because of that, he must look to defend his points over the clay court season beforehand.
Federer has less points to defend than Murray over the season and that is certainly an advantage for the Swiss star. Murray must gain as many points in Monte Carlo, and will need to look at defending his title in Madrid and then gain points in Rome. Crucially, he also has more points to defend at the French Open and must look to at least match this result.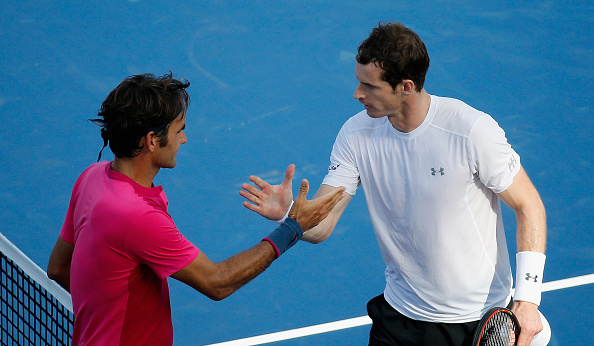 Catch up with Djokovic
Meanwhile, it is obvious that Murray will not be overtaking Djokovic as world number one any time soon, though he can try and get closer in the rankings to the dominant Serbian.
This is certainly possible for the Brit. The only place Djokovic can gain ground on Murray is Madrid, where the Serbian didn't play last season and Murray is already gaining ground in Monte Carlo; defending champion Djokovic lost early to Jiri Vesely and will lose just under 1000 points, whilst Murray didn't enter Monte Carlo last season and will gain points with every match he wins in the principality.
Murray also has less points than Djokovic to defend in Rome and at Roland Garros. Murray must obviously try to at least match his results, but doing this will certainly give him a chance to catch up in the rankings with the world number one.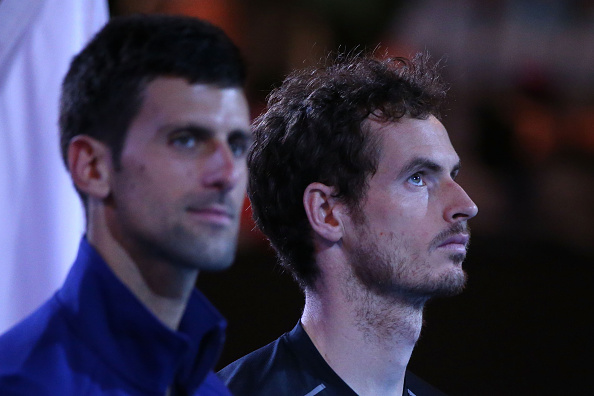 Chance to record some big wins
Murray believes he is capable of beating everybody and this certainly now applies on clay.
His four biggest rivals for any title on clay will arguably be Djokovic, Nadal, Federer and Stan Wawrinka. With Djokovic having lost on clay this season, Nadal no longer the dominant force on the surface he used to be, Federer not on his strongest surface and Wawrinka erratic, he is capable of beating all four over the next few weeks and wins over these stars will undoubtedly make him feel confident.
However, these players will not be the only dangers. Competitors such as Milos Raonic and Dominic Thiem could well be threats, whilst Kei Nishikori is a relatively good clay court player. Though they are dangerous, Murray is capable of beating them all and should look to try and wins over players like these to show that he is not losing his position near the top of the game.
Contender for the French Open
Murray has recently stated that he believes that he is capable of the winning the French Open, and there is no doubt that he is a strong contender for the title in Paris. Murray has reached the semifinals in Roland Garros in the past two years and got close to the final last year, pushing Djokovic to five sets, and he will be determined to go one step further this time; you couldn't rule him out.
Conclusion
For a wide variety of reasons, the clay court season this year is incredibly important for Andy Murray. He'll need to pick up form after two poor performances, and must be aiming for every title and keep himself firmly in the number two spot, trying to close the gap with Djokovic.