 Stan Wawrinka went up against Gilles Simon in their third round clash at Monte Carlo. It wasn't the most clinical of matches from Wawrinka, but it was enough as Simon's struggles with his own games allowed the Swiss to record a 6-1, 6-2 win .
Wawrinka races through the first set
Wawrinka got off to the perfect start grabbing break point to break Simon for 2-0. However, a series of errors followed by a cross court winner allowed the Frenchman to break right back. The pair were playing some adsorbing rallies in which Wawrinka seemed to have the edge. He earned a break point after one of those rallies and broke with his trademark backhand. The Swiss eventually consolidated his break for a 4-1 lead.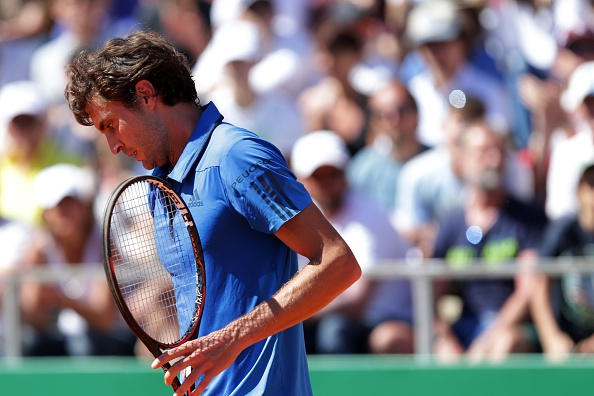 Simon's struggles with holding his serve continued as he gave away yet another break trailing 1-5. He did try to make it hard for Wawrinka but the Swiss player hung on to close out the set 6-1 in just 29 minutes.
Simon unable to convert his chances as Wawrinka stays firm
Wawrinka started off where he left, dictating play and moving Simon side to side earning break point in the process. The net came to Simon's rescue but the Swiss continued with his pressure. Simon had chances to close the game but was unable to as he handed Wawrinka another break point over hitting an easy shot. Simon once again failed to hold serve as he hit an untimely double fault to gift the break to the Swiss.
It wasn't all smooth sailing for the Swiss who faced triple break point immediately. However, he came up with some brilliant shots to save all three points before closing out the game for 2-0. The Frenchman finally held his service game for the first time to get on board. Wawrinka played yet another loose game handing Simon three break points. And again he managed to dig out a hold to maintain his lead for 3-1.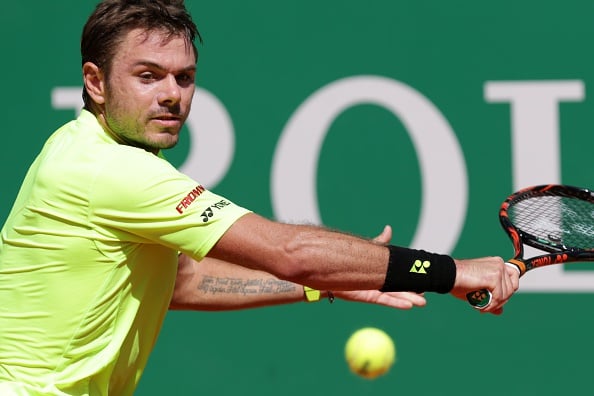 The Frenchman was tested again but he wasn't giving up without a fight, denying the Swiss player on two occasions. However, Wawrinka continued with his persistence and he found the double break at the third attempt for a 4-1 advantage. The Swiss was now in control of the match as he cruised to a 5-1 lead. Simon faltered as he let slip a 40-0 lead as Wawrinka got himself a match point. This time the French player used his serve well to hang on for 2-5. Simon was still fighting and had a break point as Wawrinka was serving for the match. However, he could not convert and the Swiss went on to complete a 6-1, 6-2 straight sets victory.
Match by the numbers
Wawrinka hit 25 winners to Simon's 11. However, both had a lot of unforced errors with the Swiss making 27 errors while Simon had 22 of his own.
It was the break point conversion which told the story as the Frenchman was only able to convert one of his eight chances. In contrast, Wawrinka was more efficient breaking Simon five times out of nine opportunities he had.