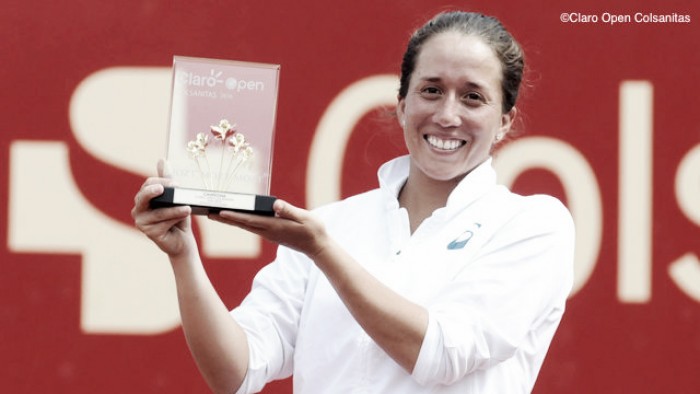 World number 91 Irina Falconi claimed her first ever WTA singles title at the Claro Open Colsanitas, winning a tough three set battle against Spaniard Silvia Soler-Espinosa 6-2, 2-6, 6-4 to take the title in Bogota. Falconi had never previously played in a WTA final, but the American kept her nerve to deny Soler-Espinosa a maiden title as well.
Falconi domiantes opening set
Falconi began the match fighting off three break points, holding for 1-0 in a lengthy deuce game. Soler-Espinosa and Falconi then held easily to bring the score to 2-1. In the fourth game of the match, the American broke the Spaniard's serve, taking the game on her third break chance to go up 3-1. There was no looking back for the fifth seed, as the world number 92 consolidated the break in routine fashion, before breaking her opponent's serve again for a 5-1 lead. With Falconi serving for the set, Soler-Espinosa came storming back, breaking the American's serve to cut Falconi's lead to one break. The fifth seed responded resiliently, breaking the Spaniard's serve again to take the opening set 6-2, putting herself a set away from her first WTA title.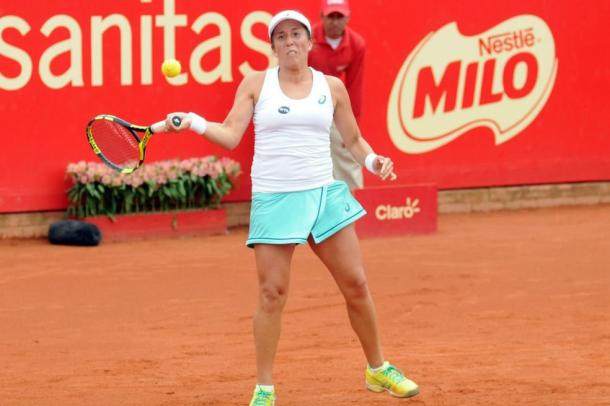 Soler-Espinosa fights back in second
Soler-Espinosa began the second set in emphatic fashion, breaking the Falconi serve in her opening service game. The world number 112 held to consolidate the break, before breaking the American's serve again to go up 3-0. In the fourth game of the set, the Spaniard fought off a break point from the American to hold to go up 4-0, putting herself in good stead to force a third. Both players then held serve to bring the score to 5-1. Serving to stay in the set, Falconi fought off two set points to eventually hold in a protracted deuce game to bring the score to 5-2. With Soler-Espinosa serving to force a decider, the American created a break chance, but the world number 112 fought it off, before eventually forcing a decider 6-2.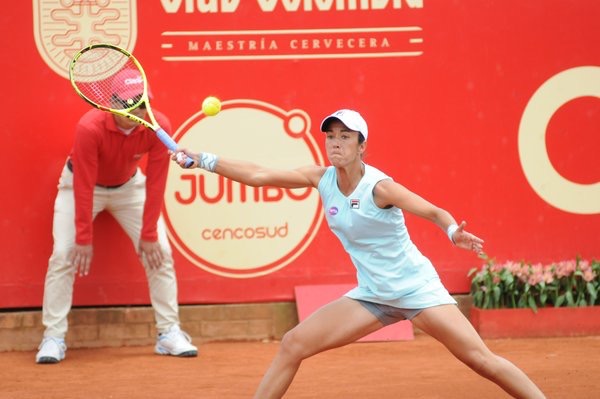 Falconi breaks through to take title
With a battle royale set to begin to decide which WTA journeymen would claim her maiden singles title, both players held serve to begin the set. At 1-1, Falconi fought off a break point, something she had done well all day, to hold for 2-1. The Spaniard then held before both players held easily for 3-3. The American then played a superb return game to break Soler-Espinosa, before her Spanish rival came firing back, breaking back on her fourth break opportunity to level the set at 4-4. The fifth seed then held her nerve to put herself a game from a maiden WTA singles crown at 5-4, with Soler-Espinosa to serve to stay in the match. With the pressure on both players, Falconi played an outstanding return game to go up 0-40, before letting two championship points go. The American made no mistake on her third though, raising her arms in joy after claiming her first ever WTA singles title.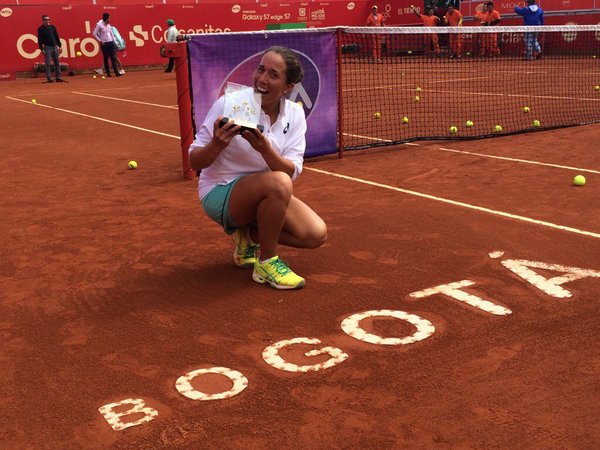 Falconi discusses the title
"I'm so happy, and I even started to cry a little bit," Falconi told reporters after the match. "I was very overwhelmed with emotions. Just trying to take in every moment and enjoy it."
"Sílvia is an incredible competitor, so I knew it'd be a great battle. I knew that even though I was able to win the first set quite comfortably, it wouldn't stay that way for the whole match. In the second set she started to play a lot better. I think maybe I just didn't hit the ball as hard, and that gave her more confidence."
"This morning I felt nervous, but nerves are always nerves. I was talking to my boyfriend about it and what we kept saying was, 'It's just another match. Doesn't matter if it's a final, doesn't matter if it's a Grand Slam, it's just another match."
"That's how I lived it, and that mentality helped me a lot," added the American.