 Rafael Nadal has found his way back to winning ways in the past fortnight, winning the ATP Masters 1000 Monte Carlo Rolex Masters and the ATP 500 Barcelona Open back-to-back. Nadal spoke to media in his press conference following his win over Kei Nishikori in the Barcelona Open final.
Thoughts on the match
The world number five knew the risks of a player like Nishikori, and was aware the match could have gone either way. He was also happy with the win and sees it as a sign of being back on track after a worrying 2015 season.
"After yesterday's match I knew I could have lost. When I enter the court I am not sure to win, doubts are always there and in some ways it is not negative. Kei is a very fast player and is able to win points quickly,"
"The first set was more complicated, I held my serves but from the back of the court I had not clear in my mind how he was playing. In the second set I was better than him. The first one was more balanced. From 5-4 I played great."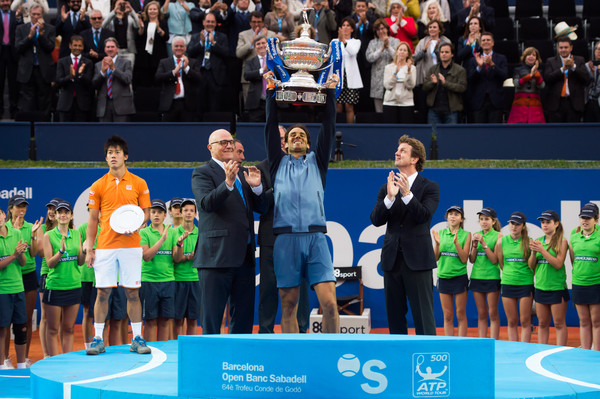 "I am so happy. This week has been very important for me, apart the fact I won another title, it's another week where I played at a very good level and where I did not lose any sets. I won against one of the best players in the world, these were two fantastic weeks,"
"After Monte Carlo I had said that Barcelona was an important tournament for me. I will enjoy the victory and then I will think about Madrid,"
"The most important thing for me was to win the match, things like records are not important, we will speak about it when my career ends. I got so many wins on clay and in complicated tournaments. Adding Barcelona to this list of nine titles is fantastic."
Past struggles
The Nadal the world saw win titles in Monte Carlo and Barcelona was a far cry from the Nadal we saw struggling to win against players he would usually dismiss with ease; the Spaniard appears to have regained the confidence that some suggested he had lost for good.
"Everyone is entitled to give his own opinion, always with respect. I do what I can every day and I try to improve. I have never been a cocky person and being fifth does not mean that you left. There are worse and better years. I was not 25th in the world."
"It has been slow in coming. This year I knew I was playing well in most part of the events, last season nope. It was from time that I was looking for two weeks like these ones. I lost matches that I should have won and it changes the dynamic,"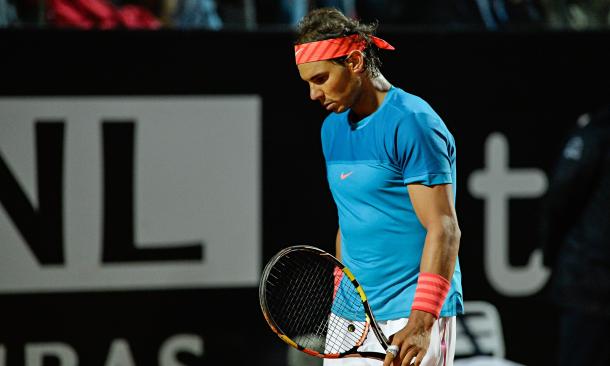 "This week I had much better feelings on court, will to compete and to enjoy playing."
Nadal recognizes he is able to play more confidently than last season as he does not let the "anxiety" he spoke of overcome his game.
"In general, I have been a stable person from the emotional point of view for all my life, in tennis too. I accepted all the errors. This week I made sure that negative things did not influence me and that the positive ones were like a bonus for the following point."