 Serbian Janko Tipsarevic has finally returned to the tennis courts through the Challenger Tour event of Ostrava after a seven month absence with right knee patella tendonitis. After making a winning return his aim is to rise to the top 100 in the rankings by the end of the year.
Janko Returns With A Win
The former world number eight has had a string of misfotune and bad luck attached to his return; due to his operation and injury he was unable to play any tournaments this year and had to sit out of the Australian Open, with his last match being at the US Open last year. After finally being healthy, he chose to return to Ostrava so as it gain some momentum and easing into his return. "I wanted to be here. There was a chance I could have gotten a wild card into [the ATP World Tour event in] Munich, but this tournament is smaller and I can get some matches in," said Tipsarevic.
So far, his decision seems to have been the correct one, as he was able to beat the number six seed of the tournament, Hans Podlipnik-Castillo, after two and a half hours of grueling tennis. He was also a break down in the final set, but managed to hold his nerve and come back to win the match emphatically.
Later he stated, "The conditions were tough for everyone today because there was a tremendous amount of wind, but I'm happy that I won my first match in seven months. It wasn't a pretty match, but it's important that I won."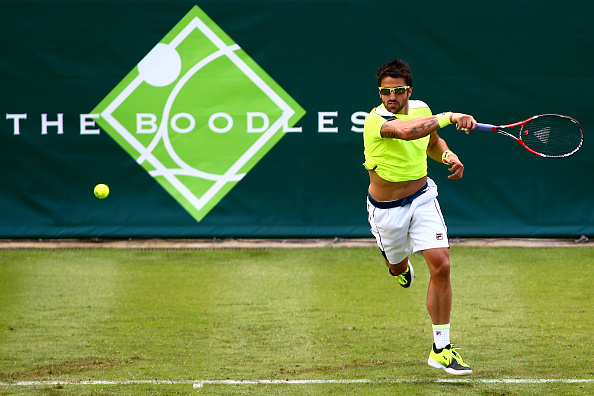 Serb Aims For Top 100
After a hopeful start to his return campaign, Tipsarevic has admitted that he wishes to return to the Top 100 ATP rankings as this will make qualifying for bigger tournaments easier for him in the long run.
"I'm just seeing how my body feels at this tournament because I haven't played in seven months," he said. "The goal for this year is to finish in the Top 100 so I don't have to go through qualifying for the big events."
After being unfit and out of the tennis spectrum for so long, Tipsarevic is not too confident about his tournament at Ostrava, but hopes he can get a few matches under his belt since his main aim is to return to the bigger events eventually. He will be hoping to play as many matches and tournaments as he can for the remainder of the year and bolster his campaign for the 2017 season.