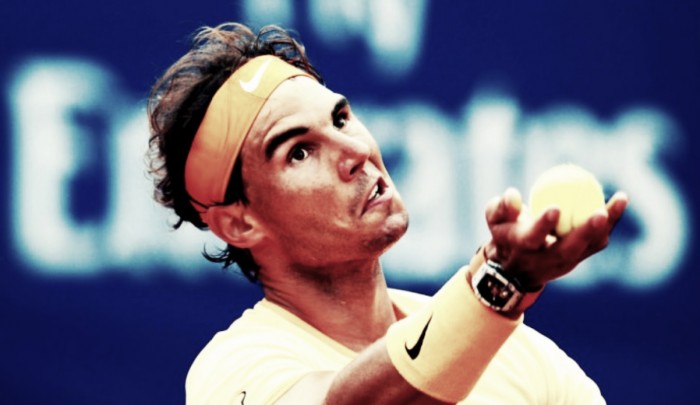 The Spanish Olympics Committee announced that 14-time Grand Slam champion, Rafael Nadal, has been chosen to be the flag bearer at the opening ceremony at the Summer Olympics in Rio this upcoming August. Four years ago, Nadal was named the flag bearer at the London Games, but unfortunately had to pull out due to knee injury.
"It was an amazing feeling"
¨For me it was an amazing feeling when I was told I would carry [the flag] in 2012," Nadal said. "It was terrible news when I had to pull out of London. I've missed Grand Slams and Davis Cups in my career but the toughest thing was the 2012 Olympics."
Nadal won the singles gold medal for Spain at the 2008 Beijing Games, and competed in doubles at the 2004 Athens Olympics.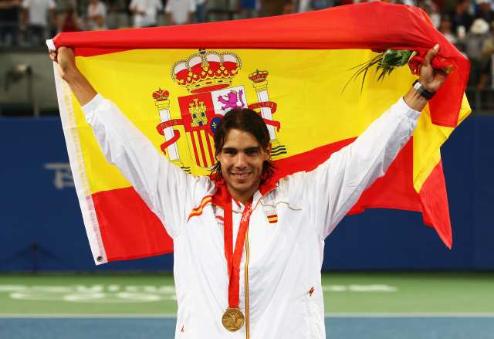 "The year I won the Olympics meant more than a Grand Slam"
"I have only competed in one Olympic singles. In Athens in 2004 I played doubles, but I was only 17 so it was a different story. For me the year I won the Olympics meant more than a Grand Slam because I was playing great, winning Grand Slams, and the Olympics was just that opportunity. It was amazing winning there with the team and being in the village. It was one of the greatest experiences of my life."
"Spanish sport was in debt to Nadal," Spanish Olympic Committee president Alejandro Blanco said. "He gave us a lot more than results."
Nadal will enter the Olympics this year as one of two previous singles gold medalists, the other being Andy Murray of Great Britain. The two both have a chance to become the first player to achieve two gold medals in singles.
Momentum Building
Recently, the 14-time Grand Slam champion has achieved impressive results, winning back-to-back titles in Monte Carlo and Barcelona heads into the upcoming ATP Masters 1000 Madrid Open with a ton of momentum.