 With 14 titles to her name in the women's doubles, one cannot deny Kristina Mladenovic has talent. The 22-year-old has been a constant in the doubles ranking finishing within the top 20 in the past three years. And she has been achieving success with different partners as well. With recent back-to-back titles, Mladenovic became the second most successful French player in that category. For all that doubles success, she is not too bad in the singles either currently ranked 27 in the world. However, when will she find the breakthrough and consistency in her singles?
Doubles success
Mladenovic made her first breakthrough in WTA when she won her first doubles title in 2012 with partner Klaudia Jans-Ignacik at the Rogers Cup. It was the first of many to come as she won again at the Bell Classic that same year.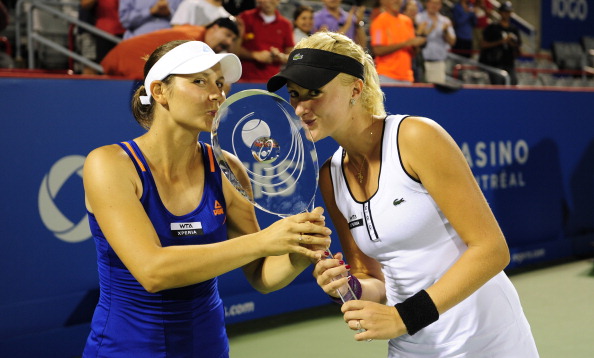 In 2013, she won five titles and finished runner-up once as she grew into the doubles front. She paired up with Daniel Nestor to make her first final at a Slam level before winning her first major with Nestor at Wimbledon.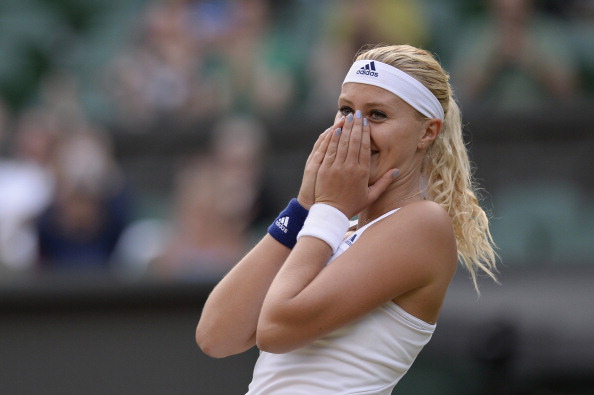 That partnership reaped another success as she finished champion with Nestor at the 2014 edition of the Australian Open. She won just one title in doubles that year and finished runner-up five times as she seemed to have forged a permanent partnership with good friend Timea Babos.
The pairing with Babos earned its rewards as they won three titles in 2015 and made the WTA Finals in Singapore. Mladenovic made her foray into the top ten and earned her highest ever career ranking of five in doubles that May before ending the year as nine.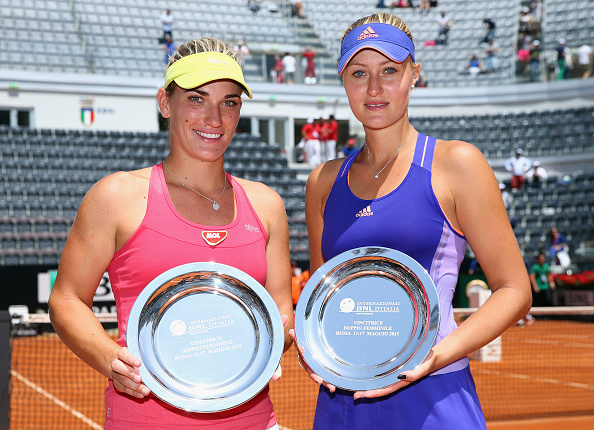 This year, she made the decision to leave that successful partnership behind to team up with compatriot Caroline Garcia. The pair clicked right from the start reaching the Sydney finals in their first tournament together and have now won twice in four finals. That good start could see them as potential medal contenders in the Olympics and in coming Slams.
Her singles journey thus far
At the tender age of 16, she won her biggest junior title at the French Open in 2009. In 2012, she made her first WTA semifinals and it looked like it was a sign of things to come for the Frenchwoman. She then won her first WTA 125 event the following year. Mladenovic reached another semifinals that year but was still in search of her first title as she ended the year ranked 56.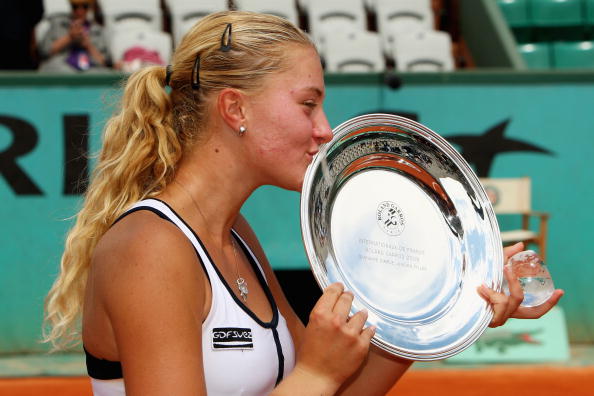 Things however did not seem to improve in 2014 even though she had two top 10 wins to her name. Her win percentage was just 39 for that year as she finished at a disappointing 81 in the ranks. Mladenovic shrugged off her poor 2014, and made another semifinal in Marrakech before her first ever finals in Strasbourg. However, she eventually lost to Samantha Stosur in three sets. She picked up precious points in the clay season to enter the top 50 for the first time.
She followed it up with a good grass season and made a name for herself as she reached her first ever Slam quarterfinal in the US Open. That run earned her a career high ranking of 27. Ending the year at 29, she looked ready to build on it this year. However, it was a dismal start to the year going out in first round at tournaments. The furthest she ever made this year was reaching the third round at the Australian Open. The only achievement besides her two doubles title have been helping her country reach the Fed Cup finals.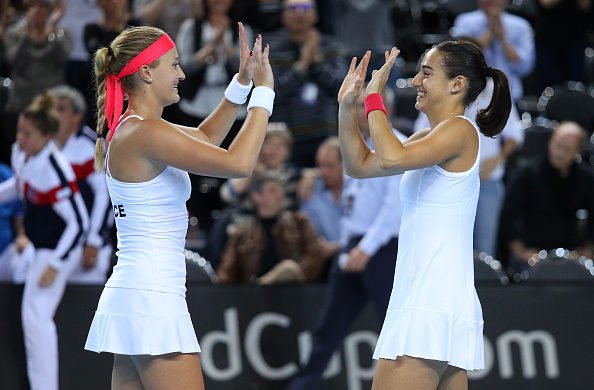 When will she find singles success?
Not many can lay claim to being both proficient in both the singles and doubles tour. Martina Hingis did it at her prime. Sisters Serena Williams and Venus Williams were able to do that as well. In the current era, Garbiñe Muguruza, at just 22 years of age, was doing well on both fronts making the year end finals in each last year. Their doubles success did not impede on their singles and yours truly believes it could help the Frenchwoman in the years to come.
On the singles front, she could be compared to a flower that is perhaps taking a little longer to blossom. She did have that great run in the US Open and came very close to winning her first WTA singles title last year. People thought 2016 will be the year she will come to the forefront but alas she hasn't been performing with just six wins in 18 matches played this year. For someone with her talent, her results otherwise have not been too impressive. However, she has proven that she can combine well in doubles to win titles even under pressure situations, something that has been lacking this year for the Frenchwoman in the singles department.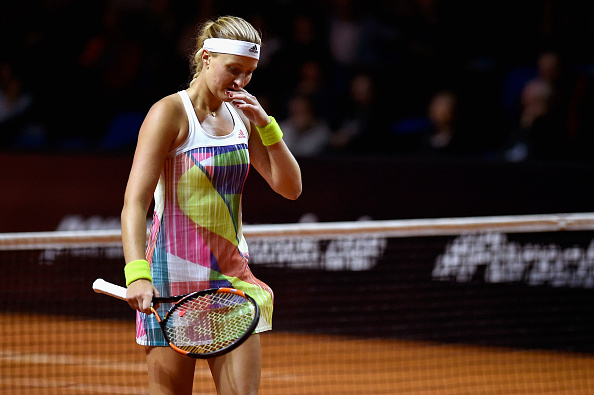 For starters, Mladenovic does not lack the skills, standing at 6', she is able to hit big serves and crushing forehands from the baseline. Her involvement in the doubles has improved her net skills tremendously and has proven to be a great volleyer. She may not be a magician like Agnieszka Radwanska, but she does display great touch and feel with her frequent drop shots and the occasional 'tweeners'. What has been not working for her is the mental side. She has been coming up with big wins under pressure last year, but hasn't been able to find them this year. Fitness wise, the Frenchwoman looks to be struggling as well, looking flat especially after long Fed Cup weekends. If she could improve her fitness and work on getting her confidence back, she could finally get the singles success that has eluded her.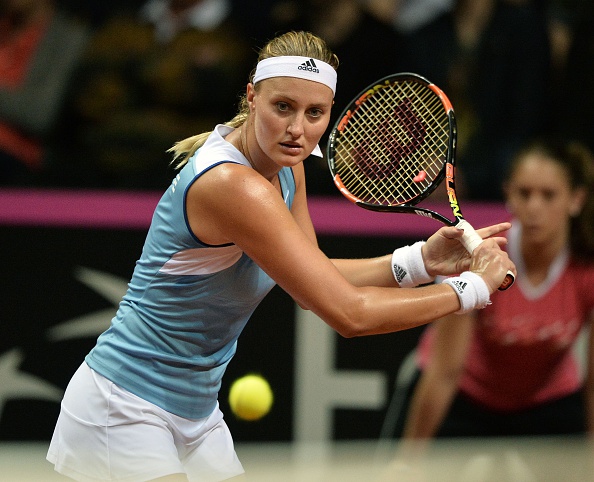 With the clay season upon us, it could be an ideal time for Mladenovic to find her best tennis. Winning back-to-back titles in the doubles, beating the doubles number one could invigorate her to perform her best in the singles. About to reach 23 years of age this May, she will no longer be classified in the rising stars group and it is time she grew into becoming the tennis player she can be. What better time than now with her home Slam, the French Open looming.