 The next stop in the WTA Tour after the Mutua Madrid Open is the Internazionali BNL d'Italia, one of the most prestigious tournaments on the calendar and an amazing site. Rome is a tier one tournament, a Premier 5 that will give to the winner 900 ranking points. As the players begin to gather in Rome, the withdrawal of Camila Giorgi and the official confirmation of Agnieszka Radwanska's absence have been announced.
Camila Giorgi out of her country's tournament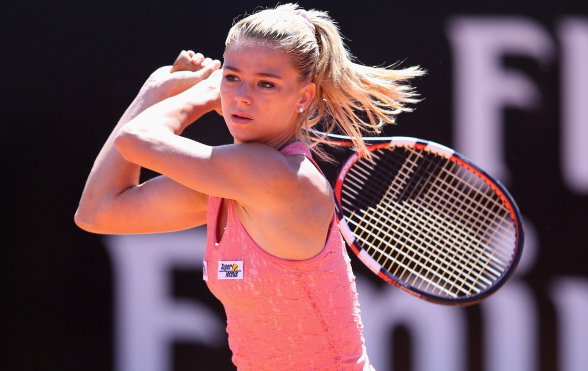 Camila Giorgi withdrew from Rome, citing an intercostal injury that forced her to withdraw from her Madrid second round match against Anastasia Pavlyuchenkova. However, the paradox of the situation is that everyone was expecting Giorgi to pull out due to another reason.
There has been buzz lately between Giorgi and the Italian Tennis Federation. The president and the tournament director of Rome heavily criticized the Italian and her father/coach Sergio. Subsequently, the Italian and her team, evidently offended, did not take part in Italy's Fed Cup tie against Spain last month.
Giorgi is considered to be the biggest young talent for Italy. She has a great deal of talent and with her fearless ball striking, she has earned herself many supporters. Aged 24 years-old and currently ranked 45th with one career title under her belt, if she works on her mentality she can do wonders in the future. However, without the help of the Federation, things will be tough for the Italian.
The Italian lost in round one last year so she is not defending any points.
Agnieszka Radwanska confirms that she is skipping the tournament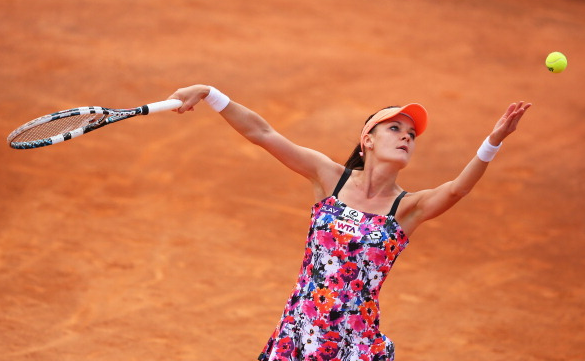 A big absence for the tournament will be that of Polish world number two and WTA Finals champion Agnieszka Radwanska. The Pole is skipping the Premier Level 5 clay court even for second consecutive year, heading straight to the French Open after the Mutua Madrid Open. Everyone knows that Radwanska does not fancy playing on clay and it is a struggle for her each year.
However, missing the preparation tournament which is the closest to the second Grand Slam of the year (in surface and in level) is a quite bizarre choice. Also, this clay court season is not going well for the world number two as she lost in the semifinals of Stuttgart to Laura Siegemund and dropped her opener in the Mutua Madrid Open this week to Dominika Cibulkova.