 Daria Gavrilova got another big win at the Internazionali BNL d'Italia, fending off German Sabine Lisicki 6-1, 7-6(3) in just over one hour and 20 minutes. Gavrilova raced through the opening set, but Lisicki, who has only won back-to-back matches once in 2016, was on course to turn things around early in the second by taking a 4-1 lead. But the Aussie came roaring back to eventually win the match. She now plays number six seed Simona Halep, who is coming off of her second career Premier Mandatory title at the Mutua Madrid Open last week.
Gavrilova wins easy first set
Lisicki looked to gain a break early, and she found herself already with a break-point on the Aussie's first service game. Gavrilova, though, held strong and saved the break point to eventually win the game. Lisicki fared differently in her first service game, however, as Gavrilova broke the German on her fourth opportunity. She then consolidated the break with a hold to 15, while taking a 3-0 lead as well.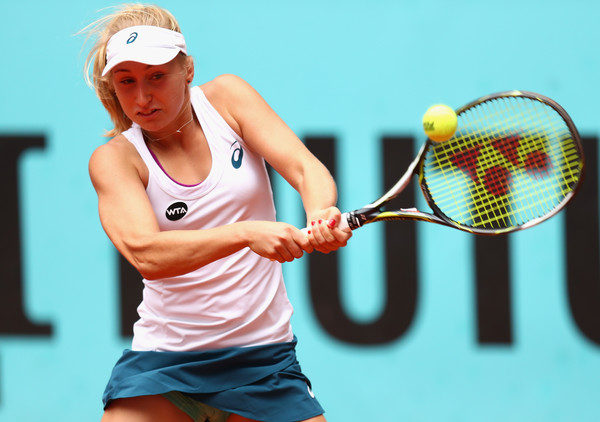 The elder player then played great tennis, using her powerful groundstrokes to hold her serve to love. The German than pushed Gavrilova to deuce, but couldn't get over the finish line as the Aussie held serve for a commanding 4-1 lead. Lisicki, who seemingly couldn't make a ball in, then played another terrible service game as Gavrilova broke the German to love to have a chance to serve for the opening set. And she did just that, serving out the set on her third set point to win the first set in 27 minutes.
Gavrilova wins the match in second set tiebreaker
The second set started out better for the German as she won her serve in a tight game, not letting Gavrilova reach a break point. But the match took a different turn of events, as Lisicki dropped just one point in breaking the Aussie on her first opportunity, her powerful shots seeming to be too much for the younger player. Lisicki then powered through another service game to consolidate the break for a 3-0 lead.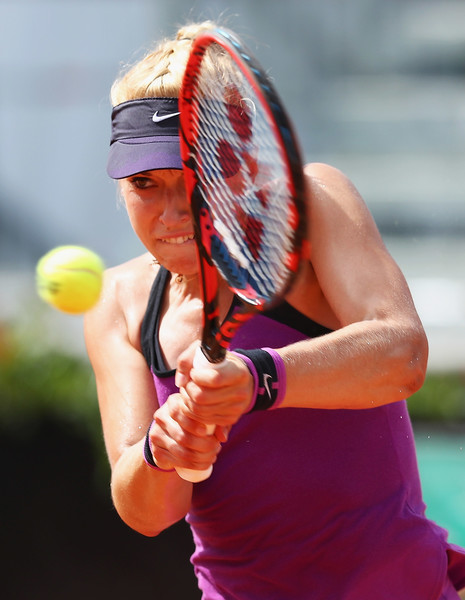 Both women then each held serve easily, making the score 4-1 in favor of the German. Gavrilova, however, again held her own, holding serve to 15. Just when Lisicki thought she had the set on her racquet, she started making error after error, and eventually gifted the Aussie the break to love. The world number 32 then held a tight service game to tie up the score at 4 games a piece, completing a three-game comeback.
Gavrilova wasn't done, though, as she then broke Lisicki to 15 to gain a 5-4 lead, and to serve for the match. Lisicki, however, wasn't going down without a fight, as she broke the Aussie to love while she was serving for the match. The two players then only dropped one point each in both holding serve to force a tiebreaker. And it was Gavrilova, who made the early lead in the tiebreaker, going ahead 5-1. She never looked back, though, and after one hour and 23 minutes finally reaches match point. And she took the match on her first opportunity 6-1, 7-6(3) to book her second round place.