 In the first match to take place on Center Court on day five of the 2016 Internazionali BNL d'Italia, Dominic Thiem defeated third seed Roger Federer 7-6 (2), 6-4 to progress through to the last eight. Federer was visibly not 100 percent, but this was still a superb victory for the young Austrian.
Thiem edges the first set tiebreaker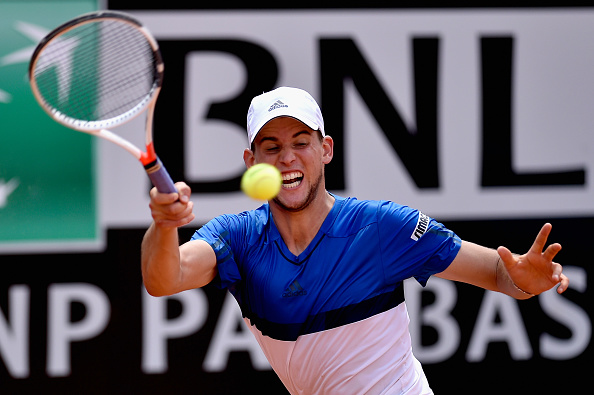 Thiem started the encounter the brighter of the two, and held to love before forcing his more illustrious opponent to save a break point with strong serving. The pair exchanged comfortable holds, until Federer secured the early advantage by breaking at the first opportunity. This slight advantage was handed straight back, as a double-fault coupled with a forehand error levelled the match at 3-3. Four games followed without any key movements in their return games, but Thiem had to save two break points to hold to ensure himself of at least a tiebreak. He had half-chances in the following return game but missed out to take the opener to a shootout.
The first four points all went on serve, but Thiem motored ahead to win five points in a row and clinch the opener 7-6 (2). Federer appeared to be moving differently, and the lack of real movement punished him as the talented Austrian took the early lead.
One break enough for Thiem to secure victory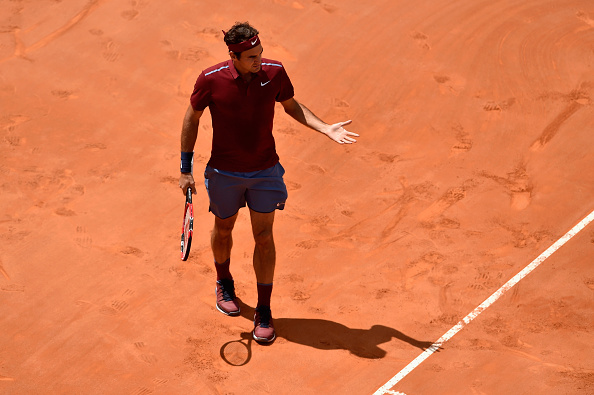 The 22-year-old looked to be edging towards victory, but couldn't get a look-in on the return during the first few games of the second set. He was untroubled on his serve, and applied pressure at 2-2 in his next return game, and broke on his second chance after an impressive return on a strong delivery from Federer. The 34-year-old Swiss saved a virtual match point at *2-4, but was unable to apply any pressure when returning, allowing Thiem to clinch his first ever victory over Federer, 7-6 (2), 6-4. The second set was an impressive showing from the world number fifteen, who only lost four points on his serve to effectively cruise to victory.
Overall Thoughts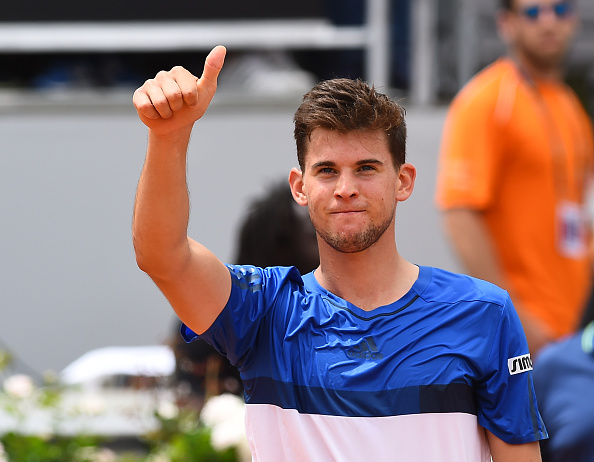 It was clear from midway in the opening set that Federer was far from 100 percent, but Thiem still had to be composed and get the win secured. He looked strong on serve throughout, winning 74 percent of all points on delivery, compared to 62 percent from the Swiss. This allowed him to keep ahead once securing the vital advantage in the second set, as he didn't have to face a single break point after the opening set tiebreak.
Thiem now faces either Kei Nishikori or Richard Gasquet in the quarterfinals, with the pair meeting later today on Grandstand. As for Federer, he'll look to be 100 percent fit for the second Grand Slam for the year at Roland Garros, amid worries that the seventeen-time Grand Slam champion may pull out to focus on the upcoming grass season.